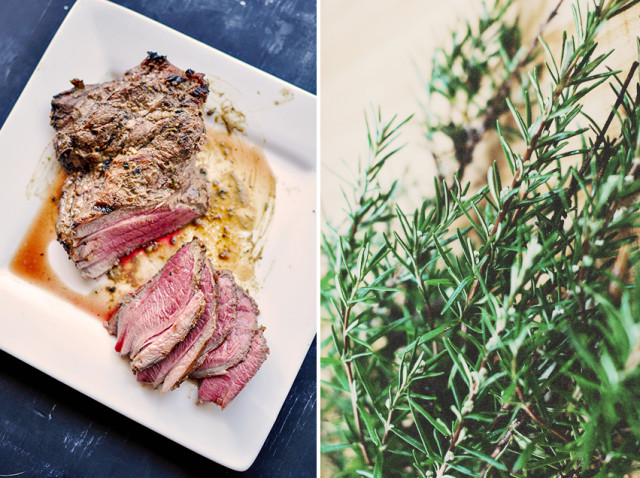 It's not often I take the time on my personal blog to talk about appliances, but mostly that's because the majority of the appliances in my life fall far short of my expectations (I have rather high expectations). I remember a couple of years ago I got a stick blender for the very first time…I can't remember the brand. As you can see, it was forgettable, loud and did not do the job I had hoped it would.
As a blogger who sees a lot of other bloggers getting brand new free kitchens or vacations, and being the jealous type that I am, I went to Breville and asked them if I could review one of their Hemisphere blenders. I waited patiently for it to arrive, and when it did I got excited that it had a "smoothie" button. Like, holy wow! A button for the one thing I'm going to make in this bad boy! Yay! The very first time I used it, it disappointed me. Maybe I'm the only one on the planet that likes a nice thick milkshake-like smoothie, but I doubt it. This blender died within nine months, but I can say they have a very fair warranty! I got another one and decided I'd only use it occasionally. It also coincided with colder weather, so I stopped making ice-filled smoothies.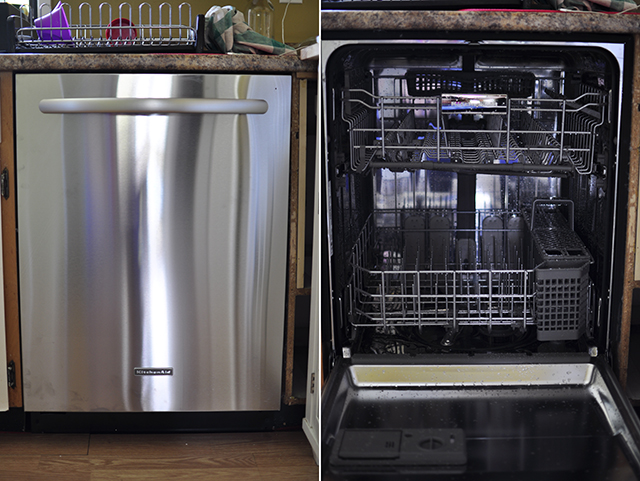 But this post isn't about those disappointments, it's about finally feeling like I got what was advertised. Let's talk about my favourite kitchen brand for a second, you might recognize them: KitchenAid. Everyone knows the name. We've all seen the iconic stand mixer (I received one of their top of the line mixers a couple of years ago…not disappointing) and the pretty awesome food processor (which I spoke about here), but now I want to tell you a little bit more about them.
KitchenAid is the only brand that is kitchen specific, meaning they only make appliances for the kitchen (no lawnmowers here). They've been perfecting their brand since their inception in 1919 and things have only gotten batter, I mean better, since. See what I did there?
Over the next two months, I'm going to talk a little about one of KitchenAid's newest products, the KDTE404DSS Architect Series II dishwasher. To put it succinctly: expectations have been exceeded. To put it professionally, I'll let KitchenAid speak for themselves:
THE BEST PERFORMING DISHWASHER BRAND*
In laboratory tests, KitchenAid received higher combined wash and dry results than any other leading premium brand.*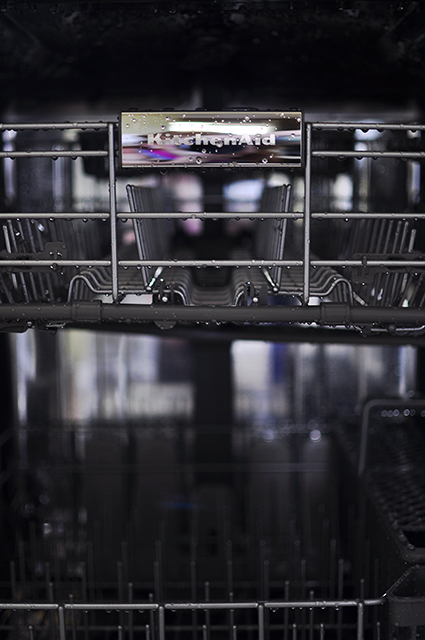 I've been testing this bad boy out for about a week now and I have little to say on the negative aspects of it. The "Cons" list would be one singular item: The utensil rack at the bottom has very small slots and I have rather uniquely thick stemmed knives for some reason. But I mean, seriously, is that really a complaint? No. The pro list would be much longer and if pressed to keep it short, I would say that at 42 decibels (KitchenAid calls this it's Whisper Quiet feature and I can't argue that) it's pretty hard to hear at all when it's running during the day (mostly because I forgot to use the wicked "4 hour delay" button and now we have no forks…) so that is a huge plus. Also it uses very little water and electricity, great for keeping bills down. So far it has washed and dried to perfection. But I will talk much more about that the next time. Let's leave it at this: I love my new KitchenAid dishwasher.
So let's get to this delicious recipe for Dijon and Black Garlic Barbecued Lamb Leg. And if you're thinking, "Look at all those dishes she must have used!"…well don't you worry, I just tucked them away in my dishwasher and let it do all the work.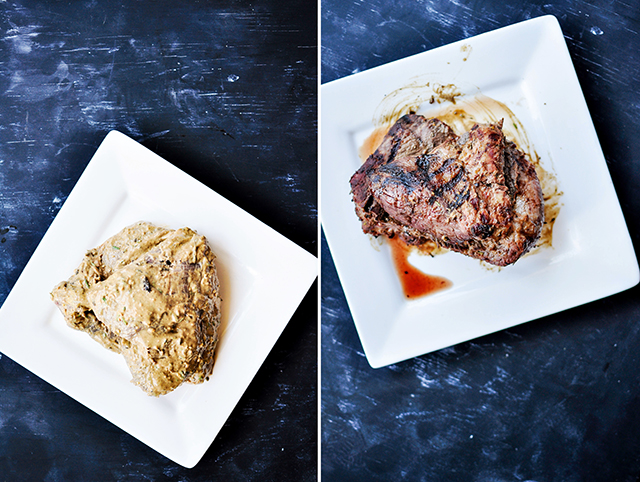 One year ago: Coconut Macaroons
Two years ago: Your Questions Answered: Volume I
Three years ago: Strawberry Rhubarb Fool
Four years ago: Prawn and Paneer Skewers
Dijon and Black Garlic Barbecued Lamb Leg
Savoury roast lamb leg with black garlic, Dijon, rosemary and Miso paste. Perfect for summer barbecues.
Ingredients
2 tbsp Miso paste
1 tbsp fresh chopped rosemary
2 cloves black garlic, mashed
1/3 cup Dijon mustard
1 tbsp red wine vinegar
2lb boneless leg of lamb, butterflied (if you can't find a boneless leg, ask your butcher to butterfly it for you)
Instructions
In a small bowl, mix together the Miso, rosemary, garlic, Dijon and red wine vinegar until smooth.
Spread the sauce over the leg of lamb, coating all sides and place in an airtight container. Allow to marinate for 4-8 hours.
Preheat a gas grill to it's highest setting until it reaches approximately 5-600°F. Sear the roast on all sides until golden (about 3-4 minutes per side). Lower the temperature to it's lowest setting (3-350°F) and allow roast to cook for another 25-30 minutes, turning once, until an internal temperature of 125-130°F is reached).
Remove from grill and allow to rest for 5 minutes before slicing. Slice and serve.
All Rights Reserved. Copyright Guilty Kitchen 2014
Similar deliciousness from around the web: 
Persian Roast Leg of Lamb from The Clothes Make the Girl
Slow Roasted Leg of Lamb from SlimPalate
Lamb with Spinach Sauce from Nom Nom Paleo
Lamb and Sweet Potato Cottage Pie from Paleo Leap
Moroccan Lamb Stew from CrossFit Sanitas