It started in 2009. Bored with being a stay at home mom (what can I say…I like to stay busy), I started this blog as a "make-work" project for myself. I bought a camera. I learned how to use it. I used all the skills I had in the kitchen and I started to get creative. Over the years, things just kept on rolling, jobs were offered and I was having fun in this crazy busy world of blogging. Then I got the offer of a lifetime, would I want to write a book? My first thoughts went something like: "I wonder if this is REAL? Do people just get offered book deals?!" Well, if you really work at something, put your heart and soul into it and dedicate your time to being the best you can be, then the answer is yes! So I wrote a book! I real live, published by professionals, BOOK!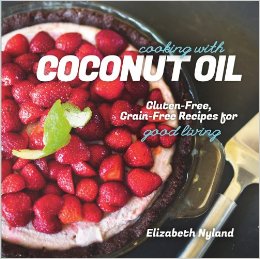 "Cooking with Coconut Oil" is just that, a book where every recipe contains the delicious, ridiculously healthy tropical oil. Every, single recipe is easy to follow for even the novice chef and features a full page photo showing you the finished product. There's tons of info about the benefits of coconut oil, where to find the ingredients and how to start a paleo lifestyle easily. I hope you'll pick up a copy!
Need help cooking your holiday meals this year? Why not try my eBook (sample follows)?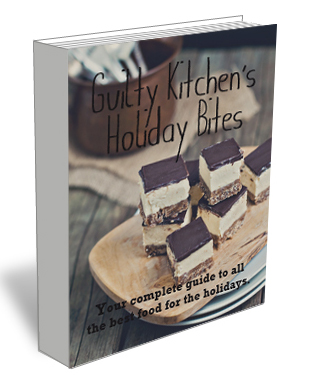 It features eleven mouth watering recipes. Which ones? Here's a list:
Yule Nog
Cafe con Dulce de Leche
Caramelized Onion and Goat Cheese Flatbread
Hot Crab Dip
Brussels Sprouts au Gratin
Sausage Stuffing
Cranberry Sauce
Italian Cauliflower Steaks
Brined and Roasted Chicken or Turkey
Salted Caramel Biscoff (Speculaas) Bars
Chocolate, Blueberry and Hazelnut Shortbread
There you have it folks. Three weeks of day in and day out work. I hope you'll love it as much as I do. To purchase an eBook, see the right side bar for payment options. And here, just for you, dear readers, is a little sneak peek at some of the photos: