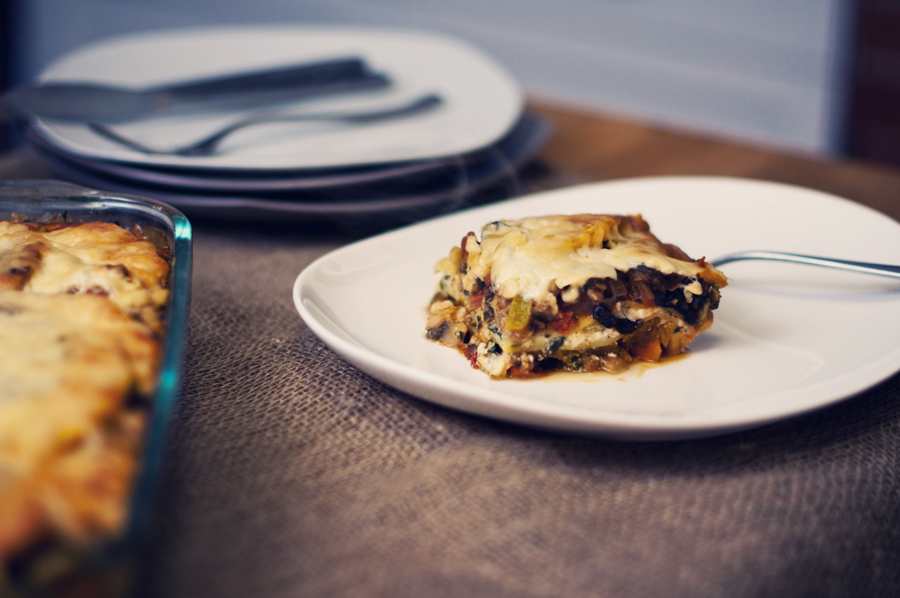 So now I can officially start talking about the holidays right? American Thanksgiving is finally over, everyone and there dog has been out shopping like crazy for Black Friday, us Canadians are wrapped in every piece of clothing we own, bracing against the harsh winter we are seeing arrive, what better time to break out the shiny balls and hideous garlands?
Honestly, I feel like I am a little behind this year. Last year, we had most of our decorations up already and the tree went up on December 1st. This year, with two crazy toddlers, a busy blog and an upcoming book (details forthcoming….squeeee!) I haven't even had time to put up window stickers. Seriously? I am usually one of those people that others roll their eyes at. Decorations up on November 1st? Most people are still struggling to figure out what to do with their half rotted Halloween pumpkins and tangled plastic spider webs.
What I have figured out already is the food. Natch.
I got a little push from my participation in the Canadian Tire Kitchen Crew Missions. I was sent the following message stuck to the side of a very large box:
 "You're having a holiday dinner party or gathering at your house, and you want a spread that's going to really impress your friends or families with festive hors d'oeurvres or special holiday meals. Your mission this week is to craft a festive recipe for your holiday party spread!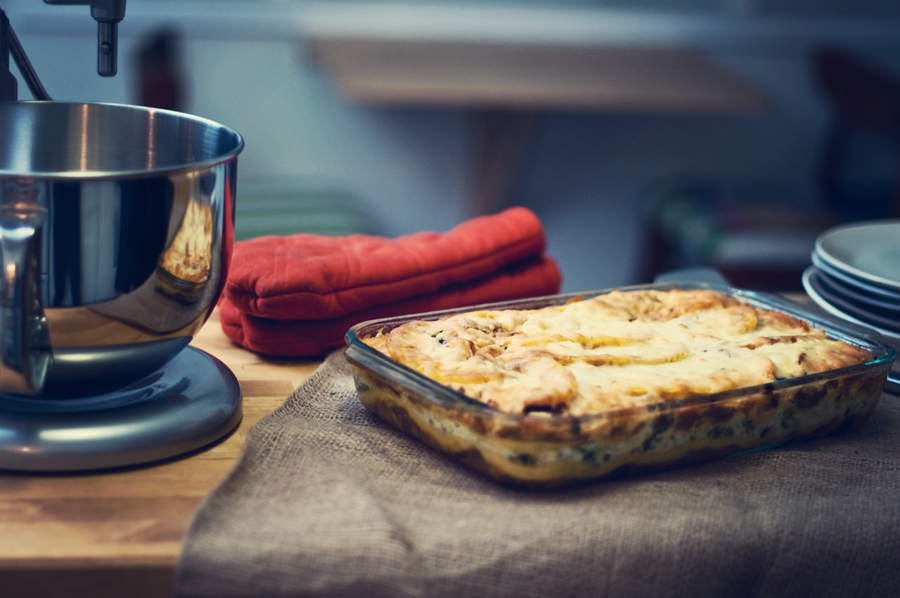 My first thought immediately went to those that often get left out. The people with food sensitivities, allergies or special diets. Who makes holiday treats for them? Often, on buffet tables across the nation, there are spreads of fabulous sugar and fat filled treats, cheesy dips, balls of cheese, crackers, meat on sticks, and big bowls of hearty pasta salads. The vegetarian option coming in as a sad little bowl of couscous in the corner that has obviously been sitting out for more than the safe allowable time limit.
So as a part-time vegetarian, I take it as my mission to create fabulous vegetarian food that anyone can enjoy. Yes, even Uncle Peter the steak chewing, gravy soaking carnivore.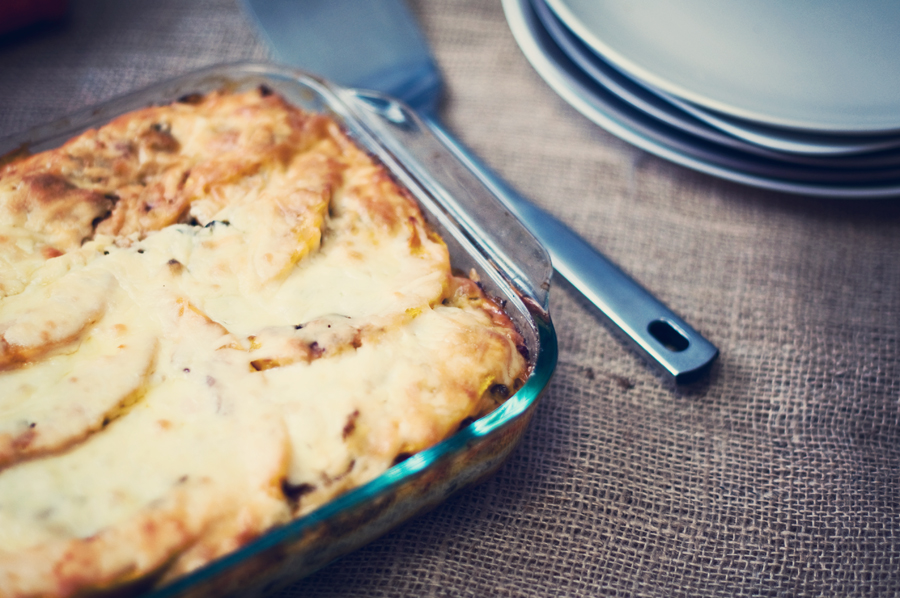 When I was thinking of what vegetarian dishes I could come up with, my mind wandered to an ingredient sitting unused in my refrigerator. Egg yolks. I had made a rather large angel food cake the previous day and was still pondering what to do with the yolks. Zabaglione? Lemon curd? Custards? Ice cream?
But what I really wanted was something hearty, filling and covered in cheese. Honestly, I just wanted a big old plate full of lasagna. I had made a friend a meat version a week earlier for the week after their first baby was born and could not shake that insatiable craving. As I've often been quoted as saying, the only way to get rid of temptation is to yield to it (thank you Oscar Wilde).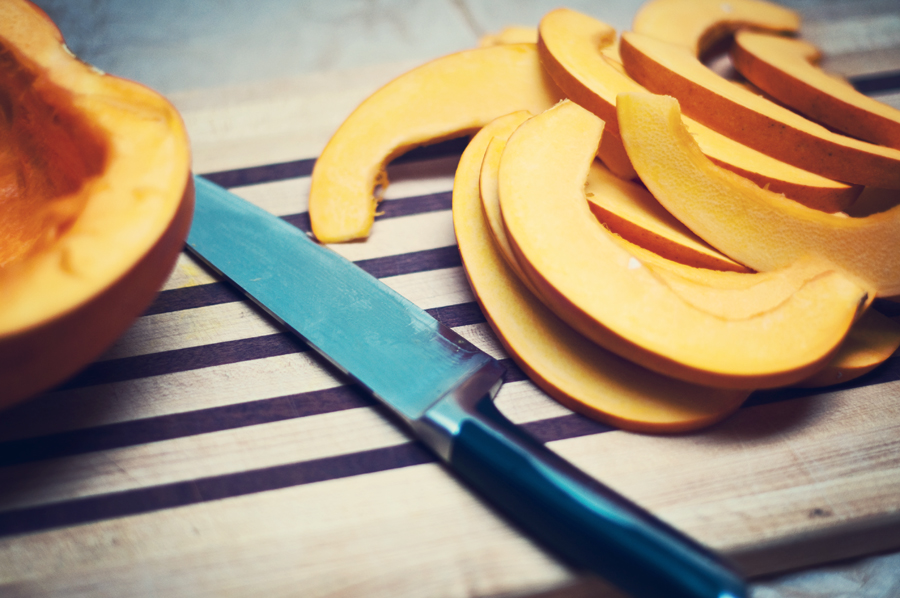 I also happened to have quite a few pumpkins to use up, as that was our one big haul from the garden this year. More pumpkins than I can ever imagine using in one winter. So I figured that a great meaty replacement in a lasagna would be hearty slices of roasted pumpkin accompanying sheets of freshly rolled out pasta, among other delicious vegetables.
I broke open my giant box and gleefully tore out it's contents. It wasn't easy, this bad boy weighs a ton! But I can't say I thought even one negative thought as I pulled it from it's container. A gloriously shiny  KitchenAid Professional 5 Stand Mixer.
Let's pause for a moment here, I have to tell you something. This was like getting a pony for Christmas. You think I'm joking, but I totally serious. Ever since working with those giant professional Robot-Coupe mixers in kitchens across the city, I wanted, nay needed,  one of my own. A professional grade mixer to whip, and beat and otherwise manhandle my ingredients.
And here it was. On my kitchen counter. I did a jig. I Instagrammed it. I Tweeted it. I phoned people. I texted. I went completely bat shit crazy for it. And then I got down to the nitty gritty. What to make first in this bad boy?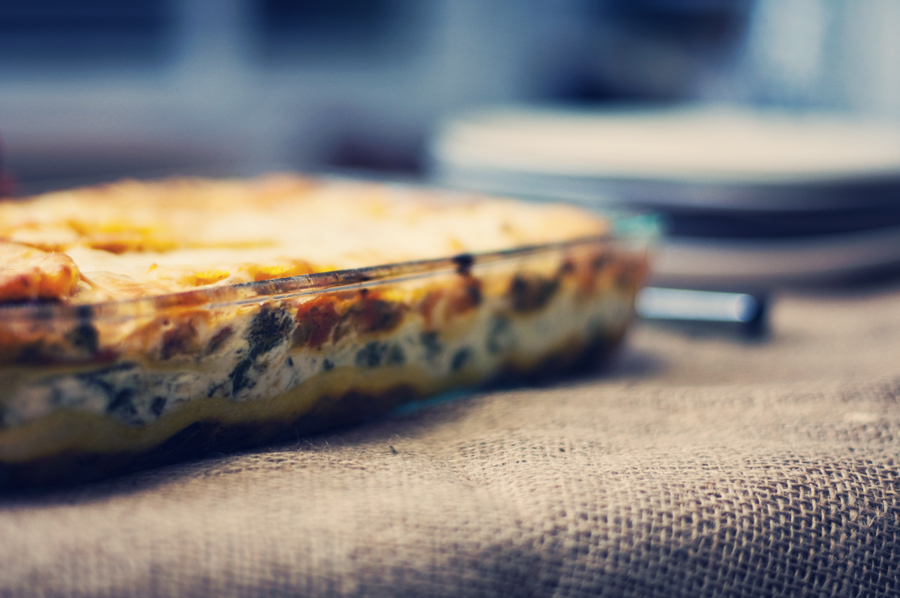 And here was the perfect opportunity to test it's cajones. Fresh whole wheat pasta, whose dough is as tough as a old boots (in a good way). I set to using it. I got out the hook, the yolks, the flours, the pumpkin and I set to work. My only issue was that I was only making a small batch of dough and the hook had trouble reaching the ingredients, but I managed. I smiled the whole way through. I went on and on about how cool the handle is on the side. The bowl lifts up! Oh my gawd! The whip is huge wow! Look at the size of this thing! I can barely lift it!
So there you have. A completely biased opinion of the best stand mixer known to man. You should get one. I hear they are on crazy sale. <—Totally my own endorsement here.
Oh and the lasagna? Killer. Wicked. Best damn lasagna I've ever had. Are you seeing a biased pattern here? Honestly though, the secret to any good tomato based lasagna? Cinnamon. You think I'm crazy, but this often overused little spice does crazy good things to tomatoes. Try it. You'll never go back and you'll never be able to eat a lasagna without it again. (Side note: This is a technique I got from my dear mother. She made the BEST meat lasagna on the planet. I forget how or why the recipe became what it was, but there was something about an Italian restaurant in Reno maybe….? Anyway, she always put allspice and cinnamon in the meat sauce, like a true classic Italian Bolognese sauce should and I have transferred that depth of flavour to this vegetarian lasagna. A match made in heaven!)
One year ago: How to Make Nut Butters

Two years ago: "Spaghetti" and Meatballs

Vegetable Lasagna

Yield: 6-8 servings
Prep Time: 1.5 hours
Cooking Time: 1 hour 

Fresh Whole Wheat Pasta Recipe:


1 cup semolina flour
3/4 cup whole wheat pastry flour
6 egg yolks + 1 whole egg
1/2 tsp salt
1 tbsp olive oil
1/8-1/4 cup water (if needed)

1. In mixer with hook attachment, add flours and salt. Stir to combine on low for one minute.
2. Add in oil, yolks and whole egg. Add in 1/8 cup water (if needed) and mix for 1-2 minutes or until a ball forms. (Add remaining water if needed).
3. Remove dough to floured surface and knead for 8-10 minutes or until very smooth and elastic.
4. Form into a ball and cover with plastic wrap, allow to rest for 30-60 minutes while you make the fillings. If not using for a few hours, store in refrigerator and allow to come to room temperature before rolling out.
5. Roll out on a floured surface with a well floured rolling pin or use a pasta roller or mixer attachment. Make sure to roll out to no thicker than 1/8″ or thinner. No need to cut into strips, just cut into a shape that will fit the pan you are using for the lasagna.

For the fillings:

2 tbsp butter
1 lb white mushrooms, diced
1 medium yellow onion, diced (about 1 1/4 cups)
3 cloves garlic, grated or minced
1/2 lb Swiss chard, chopped
1 tbsp vegetable oil
3/4 lb carrots, peeled and diced
1 medium zucchini (275 g), diced
1/2 lb broccoli, cut into small florets
1 tbsp vegetable oil
2 lb. pumpkin , peeled, seeded and cut into thin slices
500g 1% cottage cheese
1 egg
50g Parmesan cheese, grated fine
1 bunch fresh spinach chopped and steamed OR 3/4 cup frozen spinach (thawed and squeezed of excess liquid)
21 oz canned diced tomatoes (no salt added)
3 tbsp  tomato paste
2 sundried tomatoes, diced
1/2 tsp salt
1 tsp each dried oregano, basil and marjoram
1/4 tsp of cinnamon
300g mozzarella (or blended cheese), shredded

1. Preheat oven to 375°F.
2. In large sauté pan, heat butter until sizzling on medium heat. Add in mushrooms, onion,  garlic and Swiss chard and stir occasionally until translucent, about five minutes.
3. Meanwhile, toss the  carrots, zucchini and broccoli in 1 tbsp of oil. Season with salt and pepper and lay in a single layer on a baking sheet. Brush the pumpkin slices in another 1 tbsp of oil and lay in a single layer on a separate baking sheet. Season with salt and pepper. Arrange one rack in top third of oven and another rack in the bottom third. Lay each baking tray on the oven rack. Roast for 45 minutes to one hour. Check occasionally and stir the mixed veg if edges are beginning to brown. Remove from oven and set aside when done.
4. In pan with mushrooms, add the tomatoes,  tomato paste, sun dried tomatoes and salt. Keep heat on medium and continue to cook, stirring occasionally, until thickened (about 15 minutes).
5. Add in herbs and cinnamon. Taste and adjust seasoning if needed. Remove from heat. Mix in the roasted vegetables (not the pumpkin) and set aside.
6. In a bowl, mix cottage cheese with one egg, the grated Parmesan and the spinach. Season with salt and pepper. Set aside.
7. Assembly:

Lay one half of the tomato/mushroom/vegetable mix into the bottom of a greased 9 x 13 glass baking dish (metal will work too, but glass is preferable). Cover with half of the pumpkin slices.
Lay one sheet of the fresh pasta over the vegetables and tuck the edges under a bit so nothing leaks out. Pour the entire bowl of cottage cheese/egg/Parmesan mixture over the pasta. Top with another sheet of fresh pasta.
Pour the remaining tomato/mushroom/vegetable mixture over the pasta, top with remaining pumpkin.
Cover the lasagna in as much cheese as you can stand. Lay baking dish on a baking tray (to avoid messy spills) and bake in a 375°F oven for 45 minutes (DO NOT COVER) or until cheese is golden and bubbly. Serve with garlic bread and a nice side salad if desired.

Disclosure: I was provided with compensation, including a free KitchenAid Professional 5 Stand Mixer , in exchange for creating this post for the Canadian Tire Kitchen Crew series. All of the opinions are 100% my own and reflect my honest opinion on the product. If I didn't love it, I would say so. The Kitchen Crew series highlights my stories, recipes & tips with promotional consideration made possible by Canadian Tire. If you want to uncover your kitchen's true potential, stay tuned to the Kitchen Crew for my weekly missions.
Similarly delicious recipes from other fabulous food blogs:
Vegetarian Lasagna Rolls from The Healthy Foodie
Veggie Lasagna Rollups from The Healthy Diaries
Vegan, Gluten Free Eggplant Lasagna from The Experimental Cupcake
Mushroom Lasagna from The New York Times
Polenta Lasagna from Food Doodles