Websites
EAT Magazine March/April 2010 – Page 14
Guilty Kitchen was named one of  "the best natural food blogs on the web".
"…Nyland's writing style is endearing and her passion for food infectious. The photography is both professional and seductive….this young woman has a cookbook deal in her future!"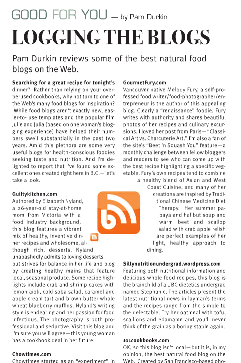 Nominated as one of the "2010 Reader's Choice"  Top 50 Mom Food Bloggers.
Regular contributor to Simple Bites.

Refrigerator Soup
Nominated in Art & Photography, Best Designed and Food & Drink categories
Magazines
EAT Magazine March/April 2010 – Page 14
Guilty Kitchen was named one of  "the best natural food blogs on the web".
Pulled Pork Wraps with Country Coleslaw recipe featured in "Salads & Sandwiches" magazine, June 2010.
Books

"Cooking with Coconut Oil: Gluten-Free, Grain-Free Recipes for Good Living" (Countryman Press, November 2013) – more than 75 mouthwatering coconut oil and coconut flour recipes paired with beautiful photographs. Every dish is gluten-free, grain-free, and uses fat-busting, superfood-worthy coconut oil. Here are dishes such as High-Protein Lemon-Poppyseed Muffins, Cauliflower-Crusted Pizza, and Slow Cooker Pork Roast. They are fresh, tasty, and above all, great for you on so many levels.
Praise for "Cooking with Coconut Oil"
Elizabeth Nyland's Cooking with Coconut Oil has several attractive features. It is innovative without demanding exotic hard-to-get ingredients for most of the recipes although you might have to hunt for hemp hearts and coconut aminos beyond the local staid supermarket. For coconut neophytes the author provides information about coconut oil, coconut cream and coconut butter that promises to expand our gustatory repertoire. For the nutrition-oriented person it's nice to have new recipes that do without gluten and that add new sources of antioxidants. As a devotee of deviled eggs I found the Deviled Guacamole Eggs a real treat, and so did the rest of the family at a recent holiday dinner. Cooking with Coconut Oil is a welcome addition to our cookbook shelf.
Philip J. Goscienski, M.D., author of Health Secrets of the Stone Age and The Stone Age Doc column, www.stoneagedoc.com.
"Cooking with Avocados: Healthy Recipes for Good Living"
Foodies of the World (October 2010) – published by Slattery Media Group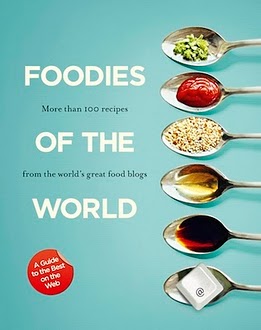 Self published eBook (December 2011)