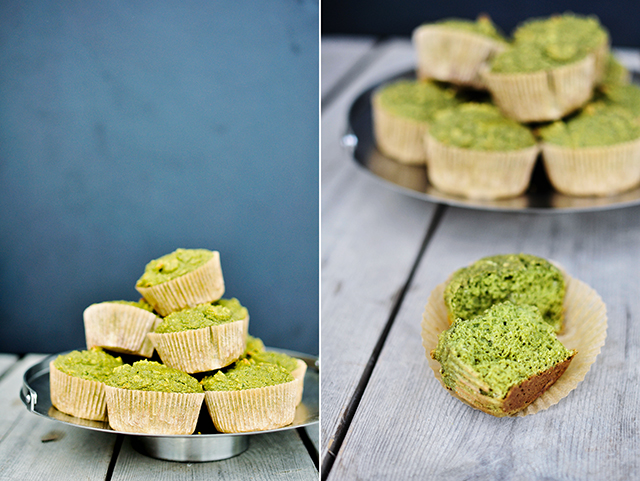 So let's talk about these awesome green Matcha Muffins, shall we? I recently received a free sample of Kiss Me Organics Matcha Green Tea Powder and also the most amazing Amazon service I have ever seen. I order it at about 3 in the afternoon on a Wednesday and at about 9am the next morning, it was on my doorstep. Thank you Amazon! And for some reason, I got free shipping too. Amazing!
I confess, I've never used or tried matcha powder before, but I have had a sip or two here or there of someone's matcha latté at Starbucks. With that in mind, and the 13-cup KitchenAid Food Processor I had at my disposal, I decided to whip up these low fat, high protein, antioxidant filled muffins. Mostly because I wanted to eat green muffins…us redheads, we have an affinity for green stuff. I make green look gooooood. Just sayin'.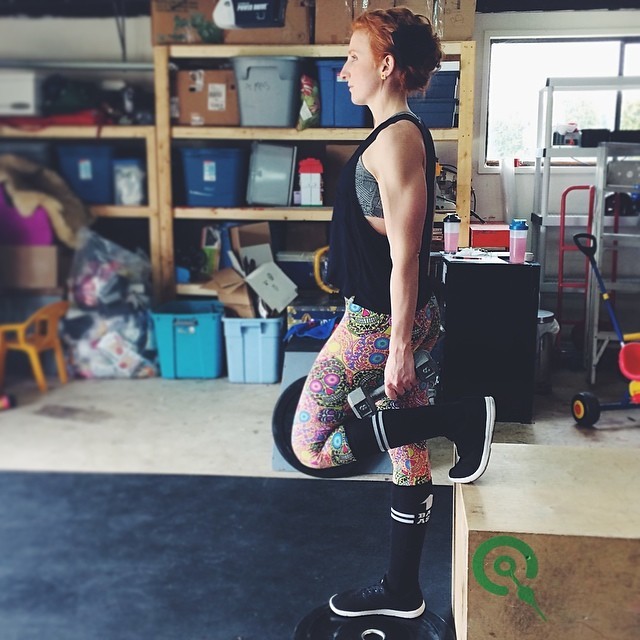 These muffins would be a good snack after a workout, in the morning before running off to the day to day grind or even before a workout, though they do have a couple grams of fat per muffin (about 3.2g).
But let's get to the REAL reason you are here right now…to see who won that amazing KitchenAid Processor! I'ma make you scroll down though….go on, check out the recipe too…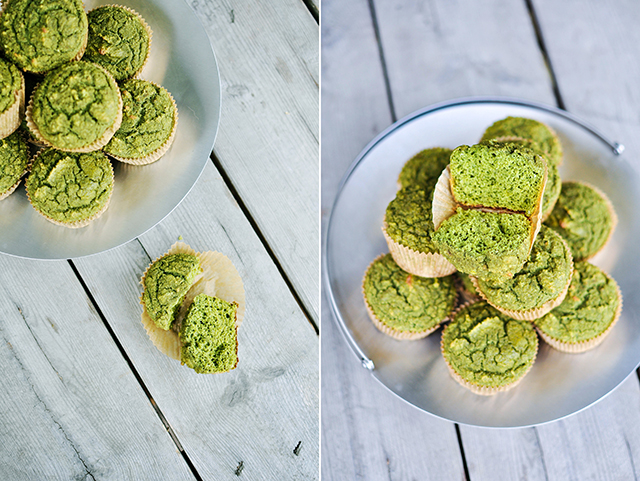 One year ago: Paleo Sandwich Bread
Two years ago: Recovery Smoothie
Three years ago: Mango and Prosciutto Salad
Four years ago: Skirt Steak Fajitas
Colourful and full of protein, fibre and antioxidants, matcha muffins will brighten your day!
Ingredients
3/4 cup coconut flour, sifted
1/4 cup arrowroot flour
1/2 tsp sea salt
1/2 tsp baking soda
3 tbsp matcha green tea powder
2 tbsp coconut sugar
2 eggs
2/3 cup egg whites
3 tbsp maple syrup
Juice of one lemon (about 2-3 tbsp)
1/3 cup unsweetened almond milk
2 tsp vanilla extract
1/2 cup plain 0% Greek yogurt
1 tbsp melted coconut oil
Instructions
Preheat oven to 350°F. Line a 12 cup muffin tin with non-stick liners.
In a small bowl, whisk together the flours, salt, baking soda, matcha powder, and coconut sugar.
In a separate, larger bowl, beat the wet ingredients until frothy.
Pour the dry ingredients into the wet and stir to combine.
Measure out equally into tins and bake in preheated oven for 20-22 minutes. Muffins are done when a toothpick inserted into the center, comes out clean.
All Rights Reserved. Copyright Guilty Kitchen 2014
And the big winner is……
Kristy Gardner of She Eats! Congrats Kristy! Your email is on the way!