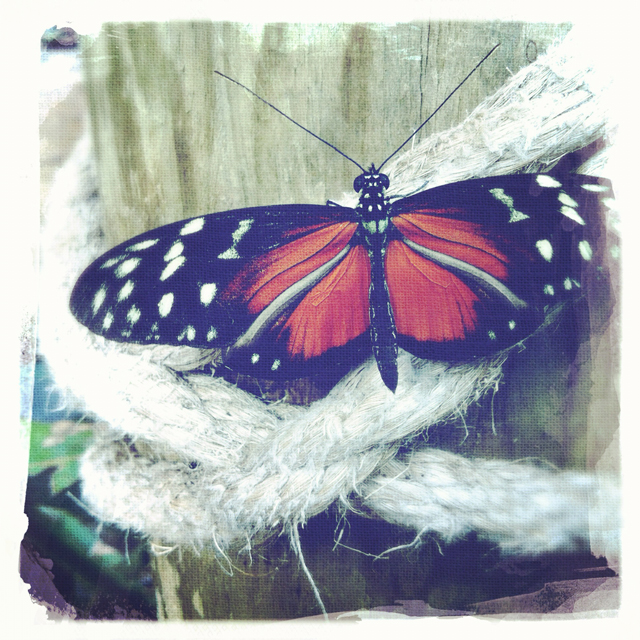 Those who know me, read this blog or follow me on Twitter might be aware that life has been throwing me a few curve balls in the past few months. I say I've been hitting them out of the ballpark. Life is too short to have sorrow (so says a great song by "Pretty Lights"…look it up) and I intend to make the most of every day from now until the ends of time. Though it is easy to say, it is a lot harder to actually put it into practice. Sometimes you feel like shit. Sometimes you wake up with a hang over. Sometimes your kids drive you so bat shit crazy all day that the minute your husband walks in the door you want to run for the nearest mental institution and commit yourself (if only for the free housekeeping and food). But there are moments we strive for, so we push past the ones that make us want to scream at the top of our lungs. We revel in the good moments. Here's an example:
Oh look, our 22 month old daughter has taken off her pants, diaper and socks and is now running amok barefoot in the newly planted garden.
Pessimist view: Damnit, now I'm going to have to give her a bath and maybe decontaminate whatever location it was she removed her soiled diaper. 
Optimist view: Yay! She can dress herself AND she loves organic gardening!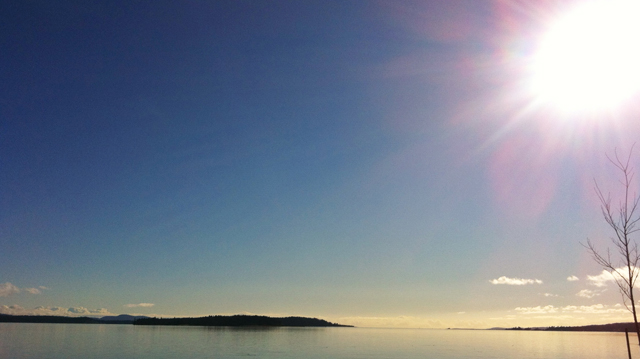 See, you just have to change your viewpoint and the world can suddenly be a bright and shining place. Of course, sometimes there are just moments that cannot be overcome, and I am completely aware of them. I preach the gospel but sometimes I just get so caught up in the quagmire of shit and anger and denial that I can't get myself unstuck. This is where other people come in. Your friends, your family, your partner. Go out! Get a babysitter, anyone that will give you just two hours of time. Go for a walk with your wife or husband. Go to a bar and share some dirty peanuts and beer. Go get freaky on the beach somewhere. Just get away from the situation that is making you feel like you are trapped. Believe me, it works. Just a couple of hours and you will be a new person.
A huge part of what has helped me get through this whirlwind (besides an amazing husband and very supportive friends and family) is my dedication and devotion to my health and fitness. Every day is a new day to strive to be the best me I can be. As Tony Horton (creator of P90X) puts it: "Do your best, and forget the rest."
For about six weeks now, I have been training for my first 10K race. Not being a fan of running, I joined because my current employer offered to pay the registration fee. $50, my ultimate motivator. I started running after registering and to my surprise, ran 6k my first run at a pretty good pace. I blew my own mind…
Then I ran some more. Then I bought better shoes. Then I bought a new running coat. Then I bought a running app and a patellar brace for my shitty knee. Then I ran 11.5 km the week before the race. I'm ready. I even got Adrian in on it with me. He's registered as well and we'll be running together, as we have been for the past few weeks. Come Sunday at 8am, I'll be racing against no one but myself, and maybe my husband, but it's all in good fun.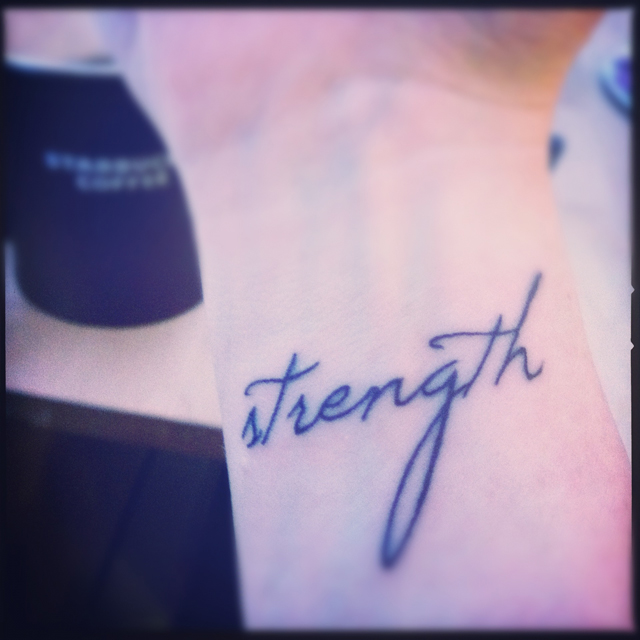 I have been getting a lot of emails lately asking me about my training, what exercises I do, what I eat and how many calories total, etc. So today I thought I would share with you all of those things. I'll even throw in a fantastic recipe for my daily recovery shake that I've been drinking since last year. It's evolved and changed, but I will give you a general outline to make yourself a powerful recovery tool that should be part of any fitness routine.
So let's begin:
As a lot of you know, I did Beachbody's Insanity from 2010 to 2011. I posted my transformation last summer. Since then I have done Insanity: The Asylum twice through, plus a hybrid of Insanity and The Asylum which was ridiculously hard. Then Adrian started showing some interest in actually working out with me on a regular basis. So we decided to start P90X together. We've been doing that for about six weeks now. Results are pretty amazing, but we're not finished yet, so there are no pics yet! We've also (as I already mentioned) been training for the 10K, so there have been extra runs added into the regular P90X schedule. Some days after doing a light workout I feel like I can do more, so in the afternoon I might throw in a BodyRock workout. Check them out, the workouts are killer.
As of two weeks ago, I've been on a clean eating diet as well. This means no dairy, no alcohol, no sugar and no simple carbs. I drink a gallon of water a day, or try to and we work out seven days a week.
Here is a typical day:

5am: wake up

5:20: work out

6:30-6:45: Take supplements (I'll talk more about these), make recovery shake (recipe follows).

7-10am: Work, play with kids.

10am: Snack. Usually a protein bar of some kind or a hard boiled egg and some fruit.

12pm: Make kids lunch

1pm: Put kids down for naps. Make lunch.

Lunch is either a simple salad of greens, tomatoes, mushrooms, cilantro, avocado, a hard boiled egg or beans, goat cheese and a dressing of Dijon, honey and vinegar (no oil). If I don't have a salad, I'll make an egg white omelette. I usually put in mushrooms, green onions, tomatoes, cilantro, spices, 1/4 cup egg whites, one whole egg, avocado and goat cheese.

2-3pm: Work.

3 or 4pm: Snack. Usually a protein bar or a simple shake.

6 or 7pm: Dinner.

Usually a salad (like the one from lunch but a lot bigger, with added steamed veg and roasted chicken breast instead of eggs or beans).

7:30pm Snacking! I know a lot of people don't condone snacking after dinner, but I love it. We share oranges together (Adrian peels and I split them) and then we usually have a piece of very dark chocolate.

9pm: Bedtime!
I am aiming to eat about 1800-2000 calories a day, more when we run long distances. I wear a heart rate monitor on most workouts so I know exactly how much I've burned. Now remember, this amount of calories wouldn't be good for everyone. I am 5'4″, 122lbs and I'm pretty active. Besides my workouts, there's running and lifting the two kids, gardening, two dogs to keep up with, housework and my various jobs outside of the house (catering, retail, photography). I use an app on my iPhone (MyNetPro Diary) to track my calories in and out.
Supplements: I am currently taking Magnum Nutraceuticals Acid (conjugated linoleic acid), Performance Greens and Quattro (protein). We have also been trying the Magnum Opus, a preworkout energizer, which I loved. We finished the bottle and are now trying without for a few weeks, but I think we'll get back to it. It gives you a great stimulant free boost and it makes you kinda tingly when you're warming up. I love it. It's also basically calorie free and tastes great! I'm not a huge fan of the colouring they add, but hey, everyone has to have their thing, right?
I also take Omega 3, B6, Iron and Vitamin D3.
So that's about it. Every day we just strive to be healthy, eat the right foods, drink the right amount of water (lots), get enough sleep and be happy. It's a challenge everyday and I love it. Doing it with someone I love makes it even more special to me. The support of a partner in changing your life goals or overall style of living is priceless. After doing it alone for two years, I couldn't be happier to have that partner.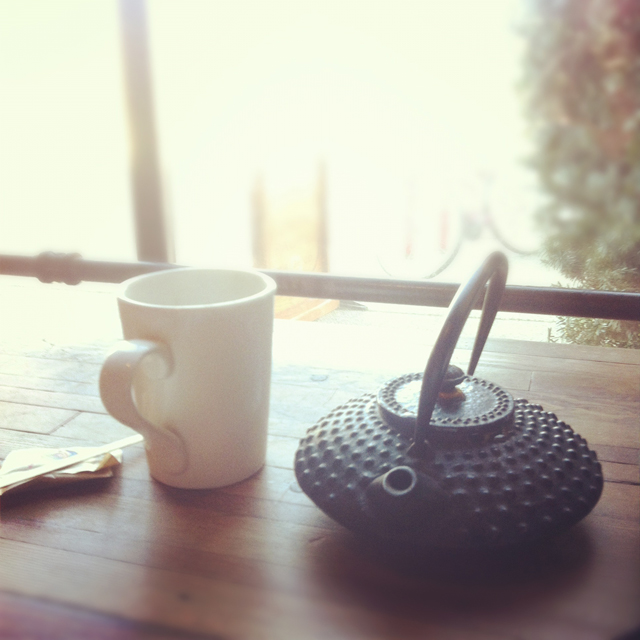 So, any questions? Want more recipes? Is my new healthy life style scaring you away? Do you want to see videos of our workouts or recipes? Let us know!
One year ago: Mango and Prosciutto Salad

Two years ago: Skirt Steak Fajitas

Recovery/Breakfast Smoothie

Ingredients

1 cup crushed ice
1/2-3/4 banana, sliced and frozen
1/4 cup frozen blueberries or strawberries
1 tbsp cocoa
1 tbsp chia seeds, ground (although whole will work)
dash of cinnamon
1 scoop (about 30 grams) Magnum Quattro protein powder in Strawberry Fields (or other protein powder)
1 scoop (about 8 grams) Magnum Performance Greens OR
use about 25g of fresh kale leaves (remove the stems)
3/4 cup unsweetened plain almond milk

Instructions

Starting with the ice, add all ingredients to a blender or a plastic container (if using a stick blender).
Blend until smooth.
Drink with enthusiasm and know that this will one of the healthiest meals you'll eat all day!

All Rights Reserved. Copyright Guilty Kitchen 2014