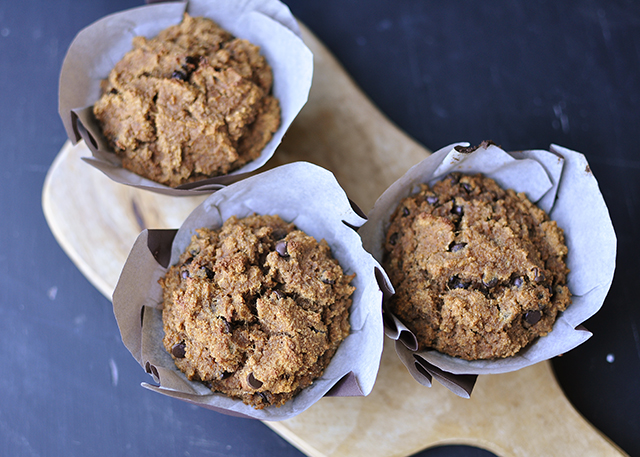 Usually I like to tell you guys about all the great stuff in my life. For example:
My book is coming out in 12 FREAKING DAYS YO!!!!! OMG!!! If you haven't preordered yet, you can do so here. Holy crap! I can barely contain my excitement.
Then there is the sad state of my kitchen for the past few days. Sometimes recipe experimentation is so freaking awesome. You are riding a high of all the successful recipes you've created, all the awesome memes you've posted on your Facebook page and all the glamorous photos you've taken for your second book about avocados that is due out in the summer of 2014 (PLUG!).
But then there are the spectacular fails that come along with recipe experimentation. How is one supposed to know how to cook paleo breads and cakes? You have to experiment. Experimenting means sometimes it doesn't work out the way you had hoped. Like this one: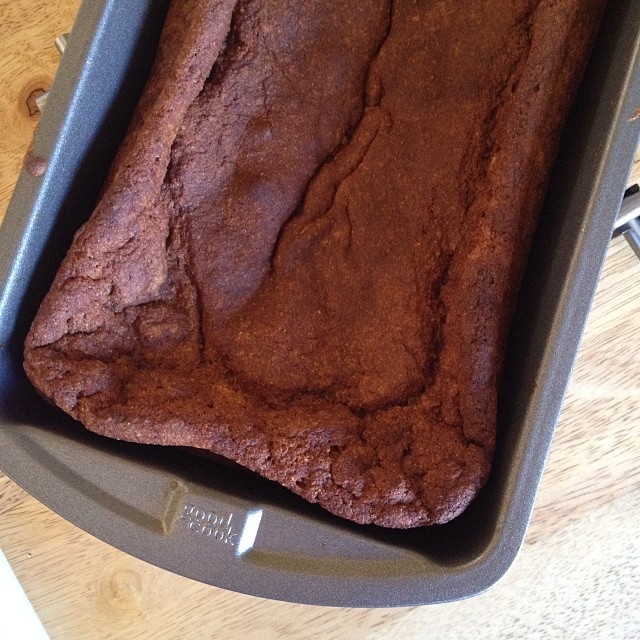 I bought some psyllium husk powder. I wanted to make pumpkin bread. I wanted it to be the BEST, most fluffiest, most "bread-like" paleo pumpkin bread EVAR! Well, you can see how that turned out. This was experiment #2, which went straight in the trash. Even 60 minutes in a hot oven could not cook this brick through…inedible. The first one made it into the freezer, maybe for a bread pudding later this year…
That's the way of food blogging and recipe development. Sometimes you win some, and sometimes you lose some. But for you, dear readers…one of you is going to win big this time. This recipe is part of my collaboration with FoodSaver brand vacuum sealers. The pumpkin that went into the first two failed attempts and the third successful one was vacuum sealed in the summer at the beginning of pumpkin season. Good thing I saved so much!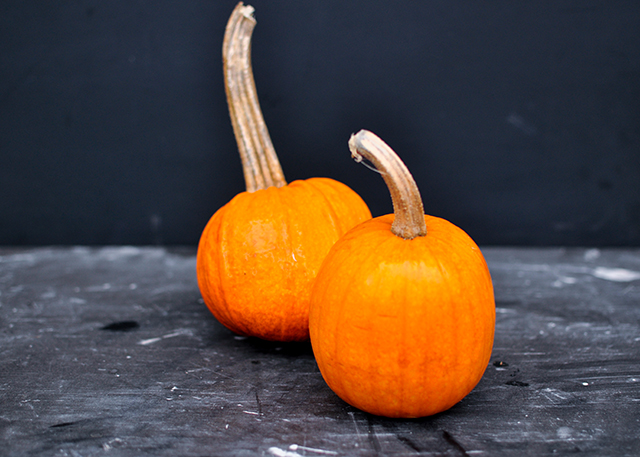 I started with these little cuties…and then I made this: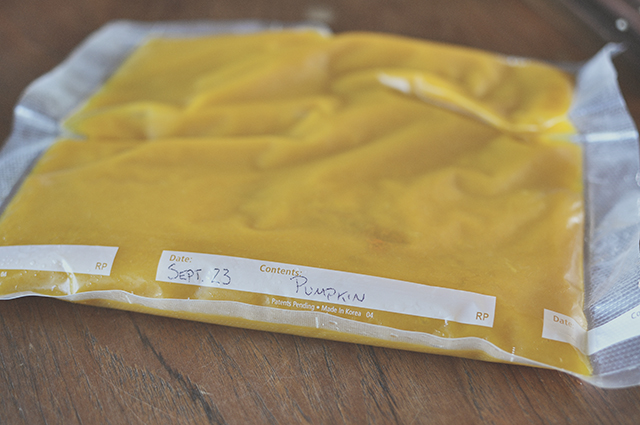 At the end of this post, there is a contest for a brand new FoodSaver 2-in1 Vacuum Sealer as shown below, a $199 value!: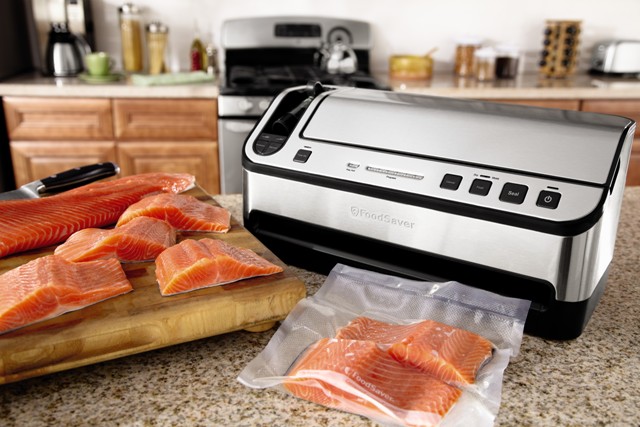 One lucky winner will receive the following:
FoodSaver 2-in1 Vacuum Sealer
1 – 11″x10′ Roll
3 – Quart-Size Heat-Seal Bags
2 – Gallon-Size Heat-Seal Bags
3 – Quart-Size Zipper Bags
2 – Gallon-Size Zipper Bags
4 – Liquid Block Bags
1 – 11″x 8′ Expandable Roll
1 – Regular Jar Seal
Contest is open to residents of Canada and the continental United States only (sorry Hawaii…). Winners will be announced via email and chosen on November 22nd. See Giveaway for contest rules. 
When all else fails, make muffins, I say…Pumpkin Chocolate Chip Muffins! So here you go: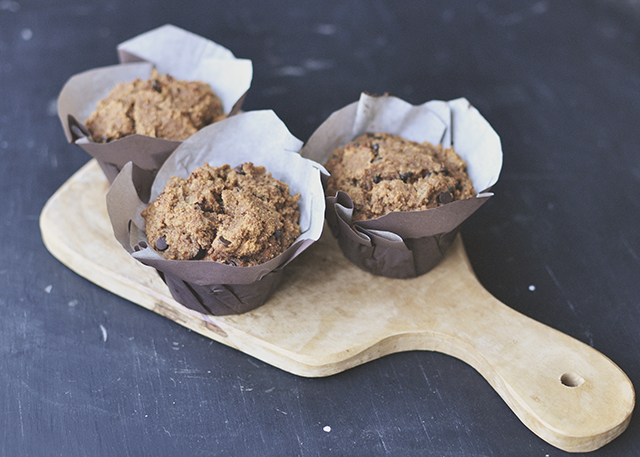 One year ago: Moving Sucks
Two years ago: Liege Waffles
Three years ago: Slow Roasted Pork Belly with Black Eyed Peas
Four years ago: Portobello Mushroom Burgers
Pumpkin Chocolate Chip Muffins
Ingredients
2/3 cup coconut flour
1/3 cup tapioca or arrowroot flour
1 tbsp psyllium husk
2 tsp ground cinnamon
1 tsp ground nutmeg
1/2 tsp sea salt
1 tsp baking soda
1 tsp baking powder
1/2 cup coconut sugar
1/2 cup mini dark chocolate chips (I use Enjoy Life brand)
1 cup pumpkin purée
4 eggs
2 tsp apple cider vinegar
1/4 cup coconut oil, melted
1 tbsp vanilla extract
1/3 cup almond or coconut milk
Instructions
Preheat oven to 350°F and line a 12-tin muffin tray with non-stick paper.
In a small bowl, whisk the dry ingredients together (Sift flours if lumpy).
In a separate large bowl, beat the wet ingredients until smooth.
Pour the dry ingredients into the wet and use a spatula to mix them. Let stand 1-2 minutes, then scoop out into muffin tins. This recipe will make 8 large muffins, or 12 smaller ones.
Bake for 22 minutes (up to 30mins for larger muffins).
All Rights Reserved. Copyright Guilty Kitchen 2014