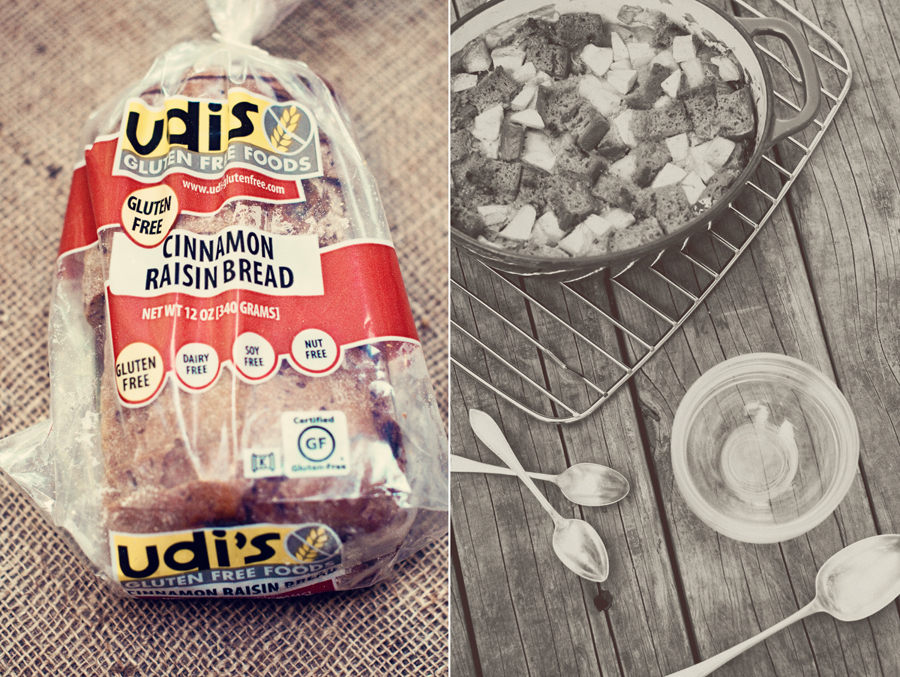 The first day of fall.
Most years I look forward to this day like no other. The crisp air, the falling leaves in a rainbow of colours, the last (and best) of the seasons harvest, the smoky scent in the breeze, the rain, big sweaters, chunky boots and soft woolen scarves.
This year though, I feel like I've been slightly robbed. The summer was very late to get started and after only a few short days of "summer" heat, it was gone. So very fleetingly. So here we are in my favourite season, and yet I feel like she's been here the whole time. I haven't had nearly enough to time to miss the way fall makes me feel.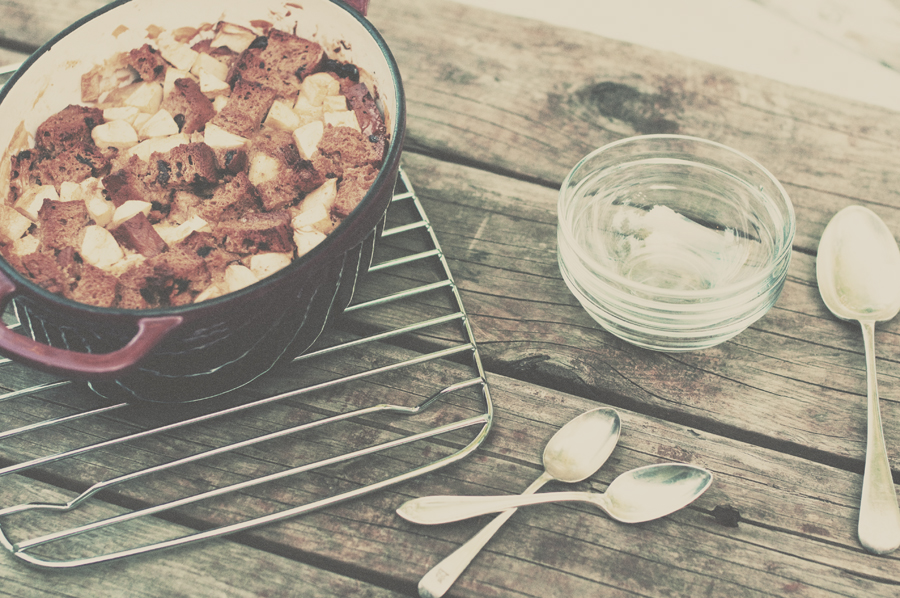 For a lot of people, most I would think, fall brings on all sorts of cravings for comforting food. Looking out your windows and seeing nothing but rain, grey clouds, cold damp air and yellowing leaves makes one yearn for warm and filling meals to get you through. I think of stews and chilis, big pots of handmade noodles, sauces, polenta, gravy, potatoes. But I often overlook the comforting food that aren't at dinner time. What about breakfast? Or dessert?
So when I was contacted by Udi's Gluten Free Foods to come up with a recipe and they delivered to me a giant box filled with baked goodies, my first thoughts were for this bread pudding. Comforting, warm, filled with goodness and totally gluten free. Udi's Cinnamon Raisin bread just screamed to be put in this pudding and I could not deny it it's fate.
The recipe came together in very little time and baked for only an hour, filling the house with the uber-fall scent of cinnamon and apples. Devoured after a light and vegetarian meal, this was an utterly perfect fall dessert. I could see serving it for breakfast though on a lazy Sunday. You could make it the night before and allow it to rest in the fridge overnight, allowing all those liquids to be soaked up by that fragrant bread and just pop it into the oven in the morning. While you make coffee, your house will smell like you've been baking for hours and at the end you have yourself a great meal, perfect for company.
Because we aren't eating dairy anymore, I decided to use coconut milk instead of the usual cream. Believe me, you won't even be able to tell it's in there, but it does make for a decidedly creamy and rich pudding texture.
Happy Fall!
One year ago: Butternut Squash and Bacon Risotto

Two years ago: Pulled Pork Wraps with Coleslaw

Apple Cinnamon Bread Pudding

Yield: 6-8 servings
Prep Time: 15 minutes
Cooking Time: 65-75 minutes

1 loaf Udi's Gluten Free Cinnamon Raisin Bread, cut into cubes
1/4 cup sultana raisins
2 apples, peeled, cored and diced
4 eggs
1/2 cup brown sugar
2 tsp vanilla extract
1/2 tsp ground cinnamon
1/2 tsp nutmeg, ground
1/2 tsp salt
zest of half a lemon
juice of one lemon
1 can (400ml) coconut milk, shaken

1. Preheat oven to 350°F. Grease a 3 1/2 quart baking dish.
2. Cut bread into chunks (manageable or bite size) and place in greased baking dish. Scatter the apples and raisins over the bread and toss to mix together. Set aside.
3. In a separate bowl, mix the eggs and sugar. Add in the remaining ingredients and blend well.
4. Pour liquid mixture over bread and allow to sit for 30 minutes. After the first 15 minutes, push down on the bread to make sure it all gets thoroughly soaked through.
5. Bake in preheated oven, uncovered, for 65-75 minutes. Cool to warm before eating. Serve with a dollop of freshly whipped cream or by itself.
Similarly delicious recipes from other fabulous food blogs:
Savoury Artichoke Bread Pudding from Circle B Kitchen
Gluten Free Chocolate Layer Cake from Gluten Free Canteen
Chocolate Creamy Cashew Beet Donut from Pure 2 Raw
Egg Free Bread Pudding from Tastes Like Home
Gluten Free Cinnamon Bun Muffins from Shop. Cook. Make.