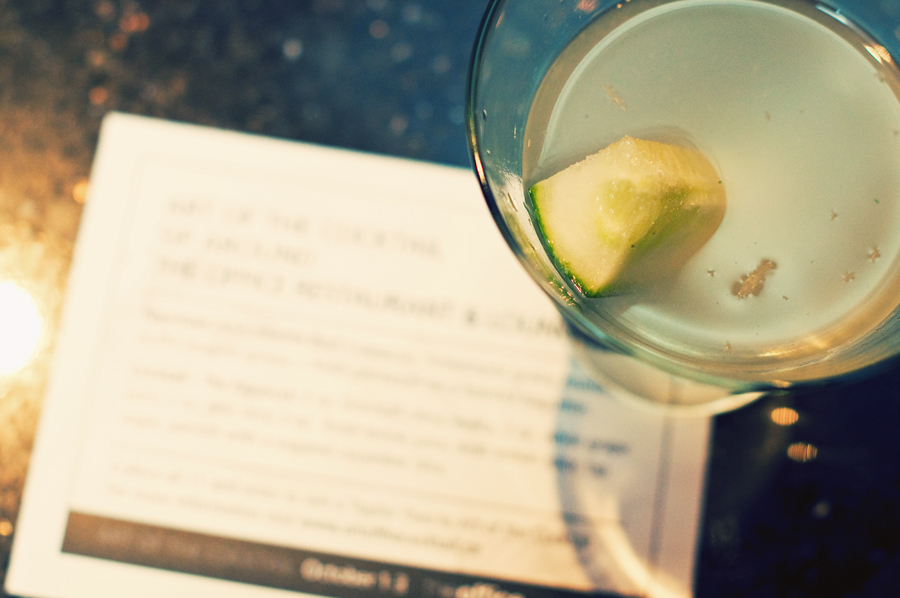 Now until September 30th, there is a fantastic event happening around Victoria, or #yyj as us Twitter-philes know it as. Step into any of the participating restaurant/lounges and you'll be welcomed with an appetizer and cocktail pairing that rivals any you may have experienced before.
As part of the Art of the Cocktail, Sip Around is a more casual version of the main event. Whereas at big showdown on October 1st showcases many different liquors and cocktail creations, Sip Around offers a more relaxed approach. You can take a lounge or restaurant every day for a week, sampling their food and bevy offerings or you can do it all in one day (though cabs or buses are recommended!).
I will be attending the main event in October, but gearing up for it is the best part.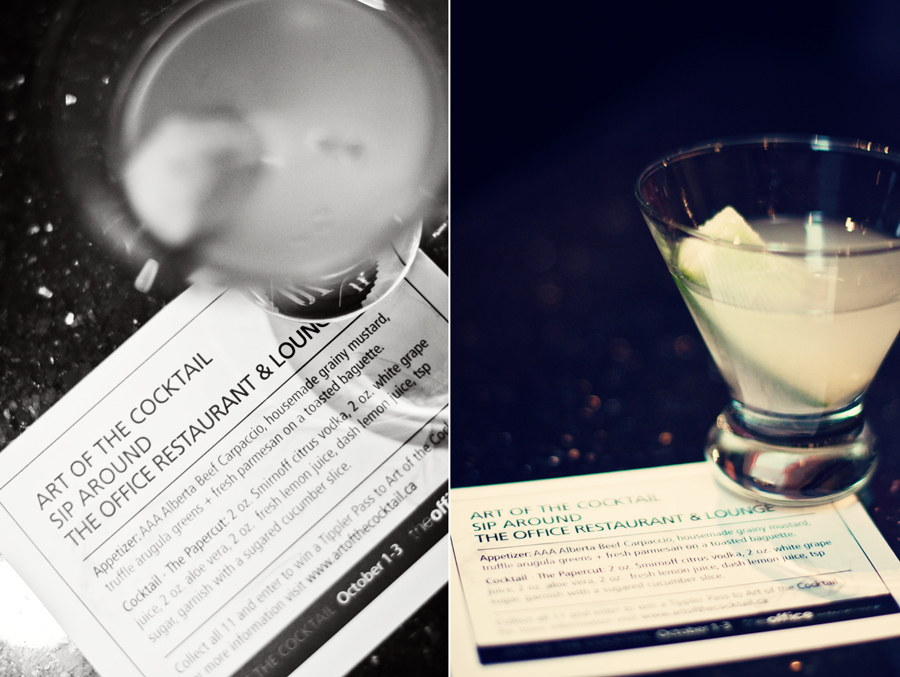 Last night I took my mother out for a drink and an appetizer at The Office Lounge on Yates Street in downtown Victoria. Located in space adjoining the Dalton Hotel, The Office Lounge is very retro chic. Modern elements mix with original fixtures from the original days of the Dominion Hotel. The service is quick and friendly and the food is elegant and delicious.
The pairing on offer for Sip Around was a cocktail called The Papercut – 2 oz of Citrus vodka, 2 oz. of aloe vera juice, 2 oz. of fresh squeezed lemon juice and a sugared cucumber to garnish it all. It was a delightfully refreshing drink and the booze really snuck up on you. I have to be honest, I couldn't tell there was any vodka. It was very tasty.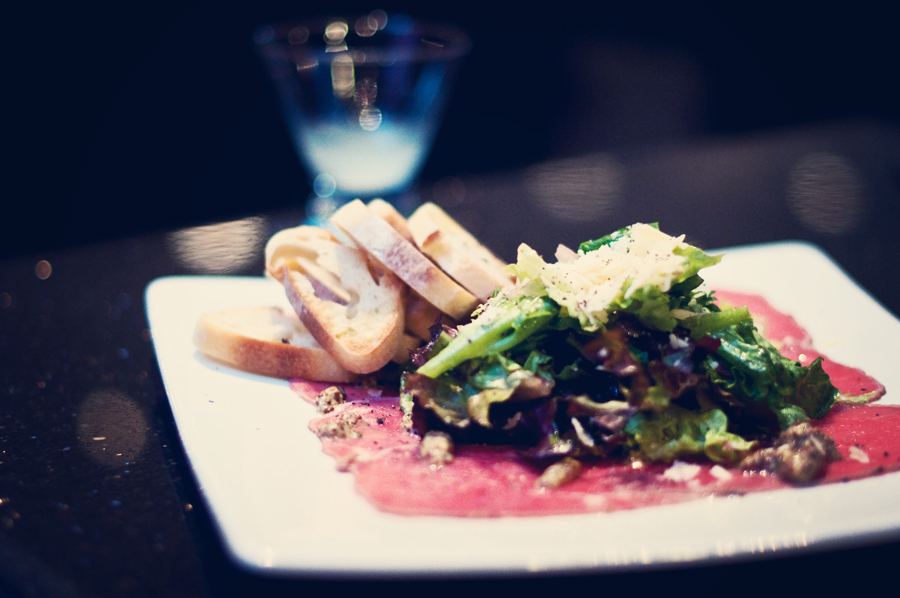 The food pairing was lovely paper thin slices of beef carpaccio topped grainy Dijon mustard and an arugula salad dressed in truffle oil. Parmesan cheese adorned the very top and it was accompanied by some crusty slices of french baguette. The beef was perfect, tender and juicy. The salad was fresh, crunchy and had only a hint of truffle. The grainy Dijon was not overpowering and the cheese was a lovely salty hint to it all. Combined together it was just perfect, though I could have done without the bread…that's just me.
Al together it was a great pairing and a delicious tease for what's to come.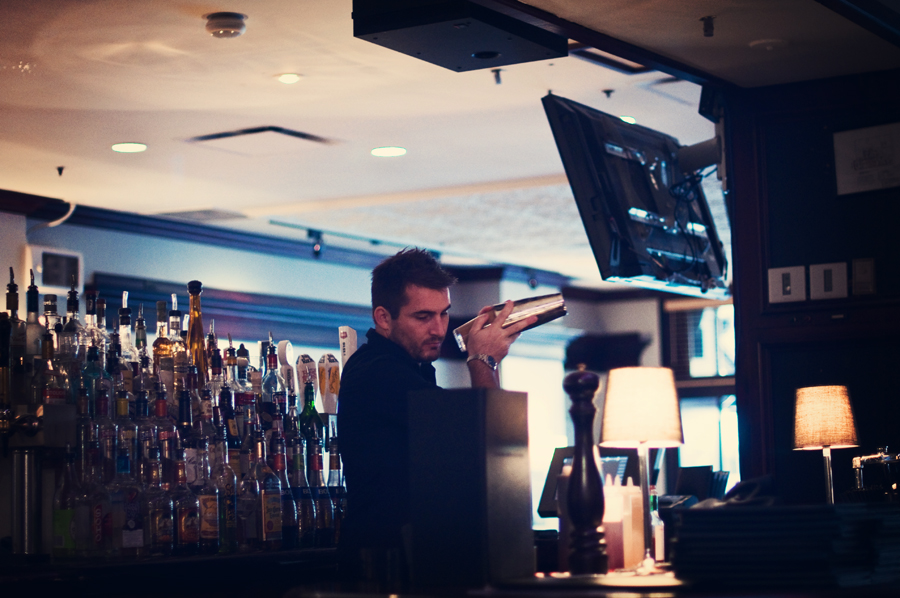 After this introduction to what's on offer at Sip Around, I will be heading out again tonight to see what else these lounges have to offer. I'm excited to see what they all come up with.
Tickets are still available for the main event on October 1st and lounges all over Victoria are offering these drink and appetizer pairings until the end of the month, so don't miss out!