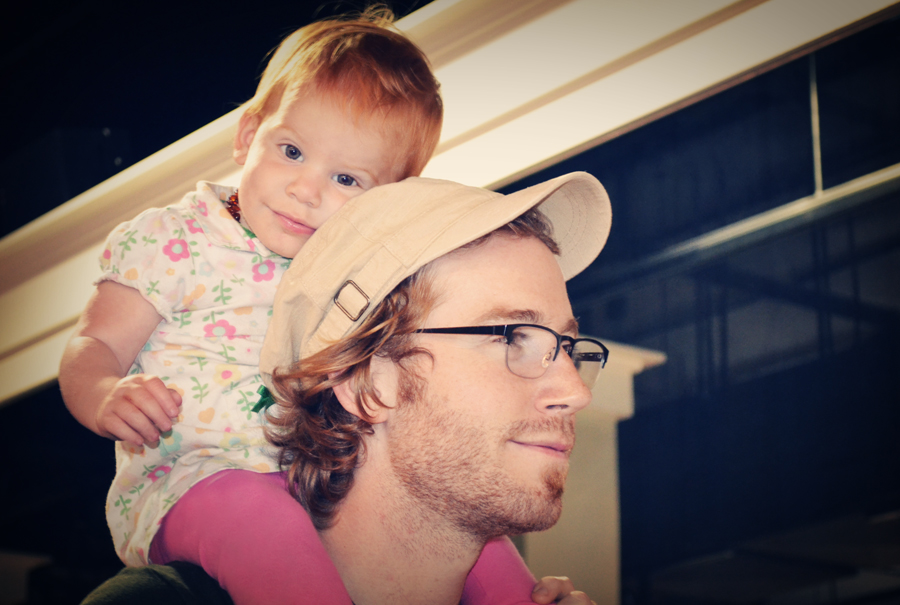 After Friday's somber post, today I thought we could continue on with my series of guest posts. It's been a very nice couple of weeks so far, having a few more hours to spend with my crazy kids. The last of the gorgeous extended summer days are definitely here. We've even planted our fall crops, though there are still plenty of vegetables coming out of the garden. Loads of zucchini, peas, lettuce, spinach, carrots, beets, radishes, etc. Soon corn, pumpkins, squash, apples, pears, plums and figs. I'm seriously in foodie heaven with this garden.
Summer may be drawing to a close, but there are still plenty of warm days ahead, and the perfect patio food to me, is salad. There's nothing like pulling together a quick, easy and delicious salad, sitting down with a nice glass of wine and enjoying the company of my little family. So let's introduce Natalie of the blog Perry's Plate.
Natalie and I have similar views on the world of food. We both try to keep it fresh, seasonal, healthy, but we both suffer from the same fate. Food is good, I want to eat it. Get in my belly. We're both also moms and we both strive to balance our family life with all the other things in the world that are always pulling us away. Balance is good, and you'll feel that in Natalie's posts, oh and did I mention the gorgeous photos?
Nancy has brought us a delicious salad post that is right up my alley, so enjoy!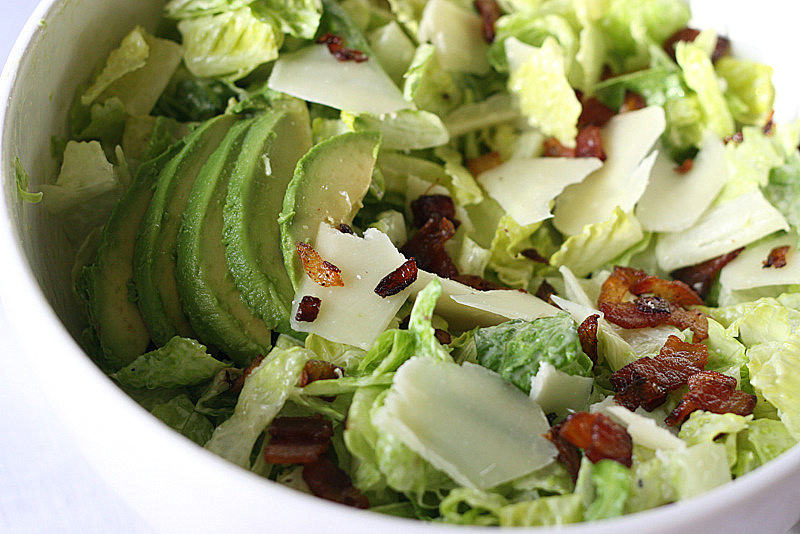 Have you ever been to a state fair or an expo where they have a huge, clear, plexi-glass box with money blowing around inside? You step into the box, the fans turn on and you have about 30 seconds to grab as much money as you can. Only to walk away with about $7. It's harder than it looks.
That exhilarating/frustrating experience sums up the way I feel in August and September. Late summer, at least in the places I've lived, seems to be the peak of the summer produce bounty. Farmers markets are exploding with colorful, delicious, perfectly ripened vegetables and fruit and getting my CSA (Community-Supported Agriculture) box is like having a birthday every Wednesday. It makes my head spin and my list of to-do recipes suddenly grows three-fold. Like standing in that blasted plexi-glassbox, I frantically eat as much produce as I can and try all the recipes as I'm able, but I'm left feeling slightly empty when it's all over.
At least in nature we have autumn produce to look forward afterward to instead of a water purification system booth at an expo.
Avocados are one fruit (yes, it's a fruit!) that I especially love to eat in season. And if I ever found myself living permanently in California I might consider having an avocado farm. Er… orchard?
I also really love bacon. And coincidentally avocados and bacon are a rockstar combination. To lighten things up I used this flavor combo in a salad with a tangy avocado dressing. (Because there weren't enough avocados in the salad.)
Let me tell you about this dressing – it's creamy and has a splash of apple cider vinegar. It looks rather bland, but put a bit on your tongue and you'll immediately notice its spunk. Kind of like pop rocks. Without the popping. Or the corn syrup. (OK, bad comparison.)
We liked this salad so much (even the kids) that I made it twice in 2 weeks. That's love.
I'm so excited I get to share this salad with you and that Elizabeth allowed me to guest post for her! I think our views on eating are very similar. A yearning for fresh, seasonal, healthy foods and a consistent craving for butter, cream, bacon & cheese. I think this salad is a good compromise!
One Year Ago: Root Beer Float Cupcakes

Two years Ago: End the Search Chocolate Chip Cookies

Avocado Bacon Parmesan Salad with Tangy Avocado Dressing

Yield: 4 servings
Prep Time: 15 minutes
Cooking Time: 5 minutes

For the salad:
1 avocado, peeled, pitted, and sliced
6 ounces of bacon, cooked and crumbled
1/3 cup fresh Parmesan or Romano cheese shavings
12 ounces of salad greens

For the dressing:
1/2 of an avocado, peeled, pitted and cut into large chunks
1 green onion, sliced
3 T sour cream
3 T mayonnaise or plain yogurt
1 T apple cider vinegar
1 T agave nectar
1 tsp Dijon mustard
salt and pepper, to taste

1. To prepare the dressing, place all dressing ingredients into a small food processor and blend until smooth. Adjust salt and pepper as needed.

2. Toss dressing with salad greens and top with avocado slices, bacon crumbles, and cheese shavings.

Nat's Notes:
1. This dressing makes enough for two salads. If you want to use it up all at once, double the salad ingredients. If not, keep it in an airtight container in the fridge for 2-3 days.
Similarly delicious recipes from other fabulous food blogs:
Avocado, Bacon and Corn Baps on Julie Biuso
Sweet Corn Flan with Bacon and Avocado on Slash Food
Avocado Eggs Benedict on  Confections of a Foodie Bride
Bacon Guacamole on  The Perfect Pantry
Bacon, Avocado and Tomato Crostini on Inspired taste