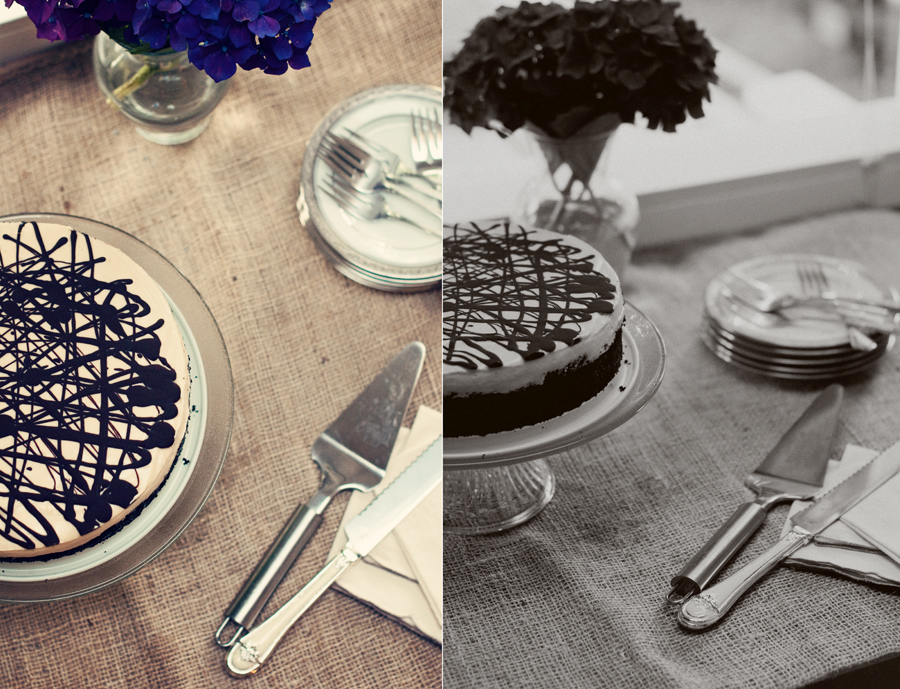 Today is not my usual post.
I often don't speak of the community that is involved in food blogging, but there is quite a number of people involved in it. There are hundreds, nay, thousands of people who consider themselves food bloggers. Often they come together for conferences, or get togethers, picnics, meetings, coffee, just because. There is a warm outreach that you can feel across many a social network.
I have never been to one of these get togethers, but I've been there in spirit more times then I care to count. I have participated in Twitter streams during events, just trying to be a part of this community, for sometimes one can feel left out.
This past weekend, one of my fellow food bloggers, Jennie of In Jennie's Kitchen, lost her husband, Mikey,  to a sudden and massive heart attack. Details aren't clear, but what is clear is that this was a terrible, tragic event. Jennie is the mother of two small children and a wonderful writer. I have had the opportunity to chat with her online and we have both linked to each other in our posts.
Having never met Jennie or Mikey or her family, I felt like there wasn't much I could do but send my heartfelt condolences. Then Jennie requested something of the rest of us. She put up her own heartfelt post asking anyone and everyone to be with her on the day of the memorial in spirit by making Mikey's favourite dessert, a creamy peanut butter pie.
I can't put myself into Jennie's shoes, but I do know what it is like to lose a loved one. The sadness that engulfs you seems so overwhelming that it is hard to see anything else. There is darkness and tears and the impossibility of the day ahead. But Jennie is strong, and she has her girls that need her. Her strength is unbelievable in this tragic event she faces so utterly alone. But she is not alone today. For food bloggers all over the world are making this pie in her and Mikey's honour. It is the one way we know how to deal with the pain. To eat, to make things for people. It is the first question I ask of anyone I know who is saddened. "Can I make you something?" "Here, eat!" Food to fill the empty void that encompasses.
If this was the one thing Jennie wanted, then I had to do it. I rushed off to the store last night and made this pie before hitting the pillows way past my bedtime. I can only hope that Jennie is surrounded by many people today and that she feels the warmth we are trying to spread. It is a beautiful thing to see a community of people linked only by food, photos and the internet come together to embrace one of our own. To see tragedy overcome by such an outpouring of sincere love and heartfelt condolences.
So many of us have never met Jennie or her family, but we feel like we know her so well now. I wish nothing but peace, light and serenity to Jennie and her family today. I will be sharing this pie with all those I love and I know many others will be as well. I raise my fork in solidarity with all of you.
If you want to join the remembrance, tweet the hashtag #apieformikey or join the Facebook page.
Creamy Peanut Butter Pie

Recipe adapted from Jennifer Perillo of In Jennie's Kitchen 

Yield: One 9″ Pie (10-12 servings)
Prep Time: 20 minutes
Set Time: 3-4 hours 

9 ounces chocolate cookies
1/4 cup butter, melted
5 ounces finely chopped chocolate or semi-sweet chocolate chips
1/4 cup chopped roasted peanuts, salted
1 cup heavy cream
1 pkg (8-9 oz) cream cheese, room temperature
1 cup creamy-style peanut butter
1 cup icing sugar
14 oz sweetened condensed milk
2 teaspoon vanilla extract
1 teaspoon freshly squeezed lemon juice

1. Add the cookies to the bowl of a food processor and pulse into fine crumbs or crush inside of a bag using a rolling pin.  Combine melted butter and cookie crumbs in a small bowl and stir with a fork to mix well.  Press mixture into the bottom and 1-inch up the sides of a 9-inch springform pan.
2. Melt the chocolate in a double boiler or in the microwave.  Pour over bottom of cookie crust and spread to the edges using a spatula (and up the sides if there is enough).  Sprinkle chopped peanuts over the melted chocolate. Place pan in the refrigerator while you prepare the filling.
3. Pour the heavy cream into a bowl and beat using a stand mixer or hand mixer until stiff peaks form.  Transfer to a small bowl and store in refrigerator until ready to use.  Place the cream cheese and peanut butter in a deep bowl.  Beat on medium speed until light and fluffy.  Reduce speed to low and gradually beat in the confectioner's sugar.  Add the sweetened condensed milk, vanilla extract and lemon juice. Increase speed to medium and beat until all the ingredients are combined and filling is smooth.
4. Stir in 1/3 of the whipped cream into the filling mixture (helps lighten the batter, making it easier to fold in the remaining whipped cream).  Fold in the remaining whipped cream.  Pour the filling into the prepared springform pan.  Drizzle the melted chocolate on top, if using, and refrigerate for three hours or overnight before serving.