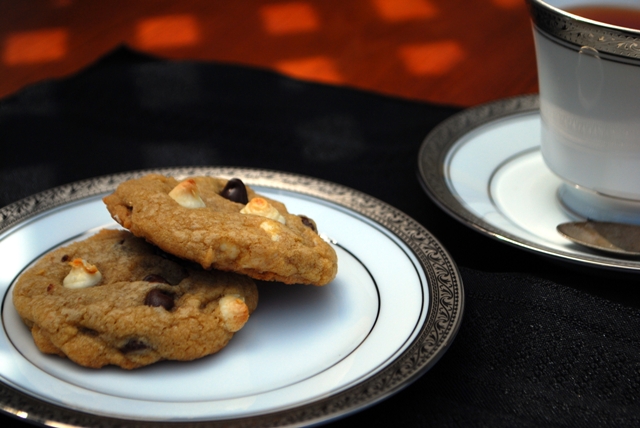 I know, I know. Everyone has a chocolate chip cookie recipe on their blog….sigh…borrrrrrriiiiiiiing. Well, that may be what you think, and I'm sorry to hear that, this recipe has a very good reason, two, actually.
I made these wonderfully, delectable, crispy edged yet soft centered, totally stand up to their name, cookies for Culinary Snapshot's "Through My Lens" challenge. I also made them to fulfill an interest in the Blogger Secret Ingredient Challenge, this month's Secret Ingredient being brown sugar (There's loads of it in these cookies) and hosted by my good buddy, The Sophisticated Gourmet.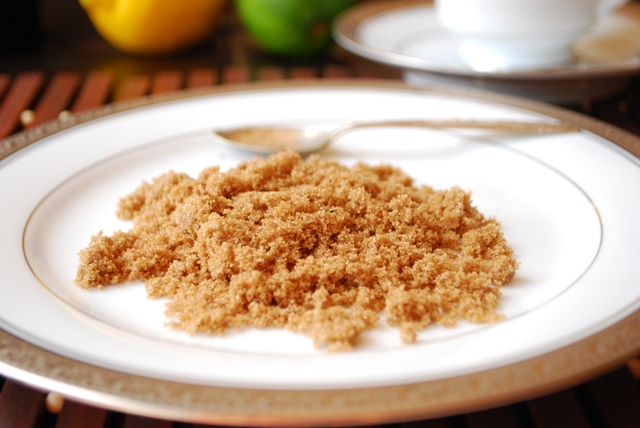 I'm not ashamed that these aren't remotely close to being an original recipe either. In fact, there's a bit of a tizzy about where the recipe came from, but I don't take sides. All I know is that they are damn good. In fact, I just finished two while I wrote this post. Sue me.
Go ahead and try to resist eating at least half the dough before they go in the oven. I dare you…
End the Search Chocolate Chip Cookies

Borrowed from dineandish.net

This recipe makes at least 3 1/2 dozen. I only made half of it for fear of eating an entire block of butter in one sitting. A girl has to have limits!


1 1/2 cups butter (room temperature)
1 1/4 cups sugar
1 1/4 cups Brown sugar, packed
2 tsp. vanilla
2 eggs
4 cups all purpose flour, unsifted
2 tsp. baking soda
1 tsp salt
1 bag chocolate chips

1. Preheat oven to 350°F.
2. Cream butter and sugars in large bowl. Add eggs and vanilla, mix well.


3. Stir in flour, baking soda and salt.
4. Stir in 1/2 of chocolate chips.

5. Drop by rounded tablespoon, 2 inches apart onto an ungreased cookie sheet.

Oops, how'd that get in there?

6. Press other half of chips into tops of cookies before baking for nice presentation.

7. Bake for 9-12 minutes.
8. Cool for 5 or so minutes on cookie sheet before transferring to cooling rack. They probably won't last that long though.

Now I have to go bake the rest of the batch of dough that I made for these cookies. I put it in the fridge for a little while so I could make dinner. So thoughtless. Now I have a big lump of dough in a bowl that I have to soften again…which means I'm going to do it at breakfast. We all know what that means. Cookies for breakfast, with a glass of milk… it really is a balanced, wholesome breakfast. At least at Guilty Kitchen….