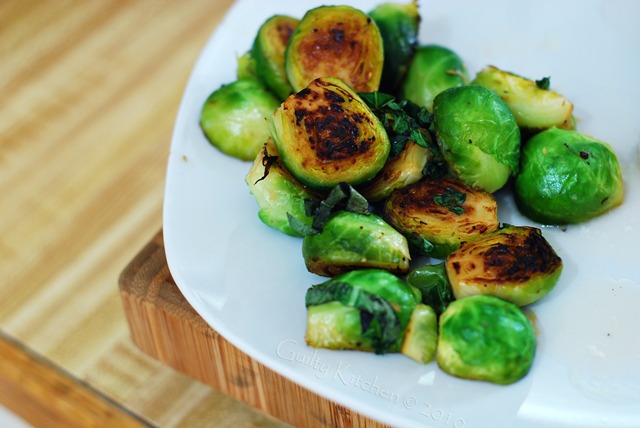 Oh little under appreciated green gem, how I love thee. But oh how I hated thee when I was younger.
I'm sure many of you share the same thoughts on the subject of Brussels Sprouts. These funky little mini cabbages were only brought into our home for Thanksgiving and Christmas and only by special request of my father. They were then steamed to death and served with a wonderful, thick cheese sauce. I hated them.
They were mushy and tasteless and not green anymore, if anything they were merely vessels to transport cheese sauce into my mouth.
Upon working in a fine little Thai restaurant for a year or so, I was introduced to the merits of pan frying or roasting these little suckers. Coated in fish sauce and a lovely brown crust, they were salty, al dente and delicious. I fell in love, but I still did not buy them for my own home for many years.
Upon living with my significant other for a short time though, I came to the realization that I was living with someone who had a bit of an obsession with cruciferous vegetables (broccoli, cauliflower, cabbage, kale, radish, Brussels sprouts, etc.). What was I to do but become obsessed myself? I spent many an evening trying out new recipes, on the BBQ, in the oven, on the stovetop, I left no technique behind.
What I did learn is that I love cruciferous vegetables as vehemently as my husband. We don't go too long between days filled with one type or another. I urge you to jump on the bandwagon as well, as cruciferous vegetables are among the best cancer fighters out there, and they taste fabulous any which way you can think of.
Here is one of my favourite ways to eat Brussels sprouts.
Pan Roasted Brussels Sprouts
1/2 lb Brussels Sprouts, halved and trimmed of outer leaves and stem
1 clove garlic, minced
1 Tbsp butter
salt & pepper
small handful of basil leaves, chiffonaded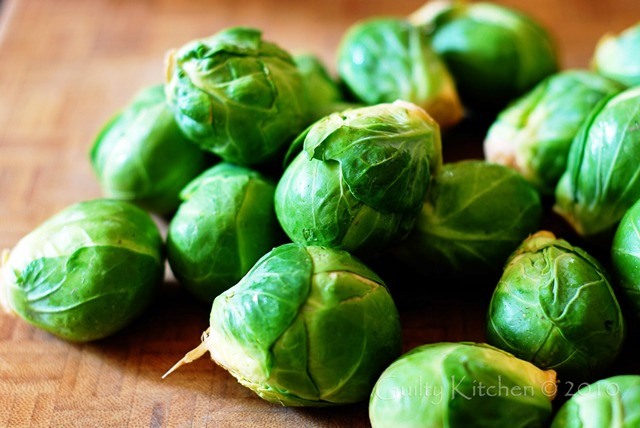 1. Sauté butter and garlic in deep sauté pan over medium heat for 1 minute.
2. Add Brussels sprouts cut side down.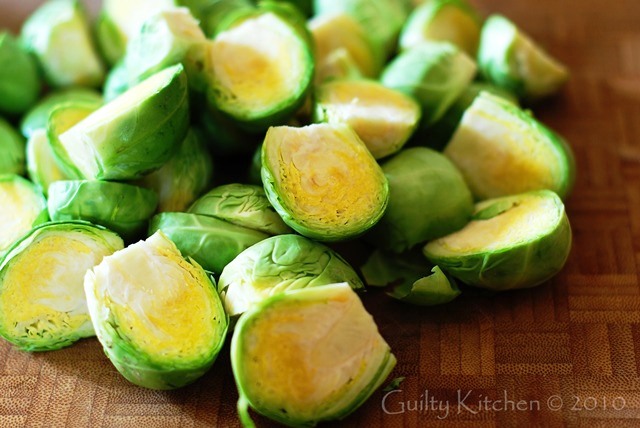 3. Cook on medium heat, covered, for 5 minutes.
4. Uncover, add 1/8 cup water or stock, and recover.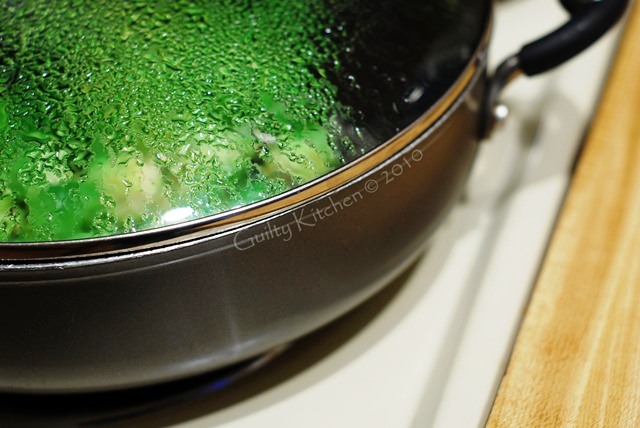 5. Continue to cook for another 5-10 minutes or until sprouts are tender.
6. Add in basil and salt & pepper to taste in last minute of cooking. Serve immediately to prevent discolouration.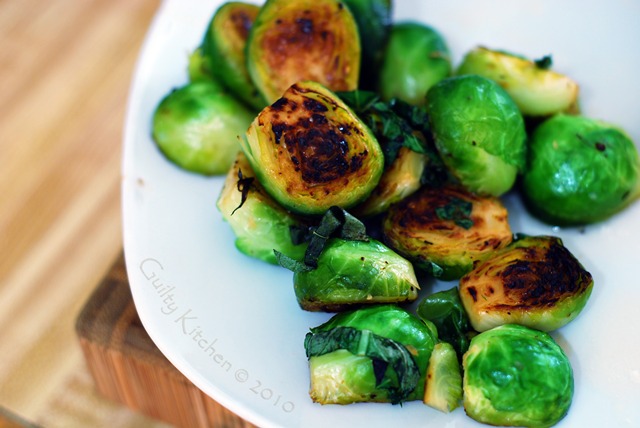 I like mine a little well done than others might enjoy. Just remember to stir to prevent over browning near the end of cooking.
On a completely different note, I just have to say happy birthday to my little man! He turns two today and we will be celebrating like crazy over the weekend! We are having an International themed menu in honour of the Olympics so stay tuned for some of those recipes and pictures from the party!