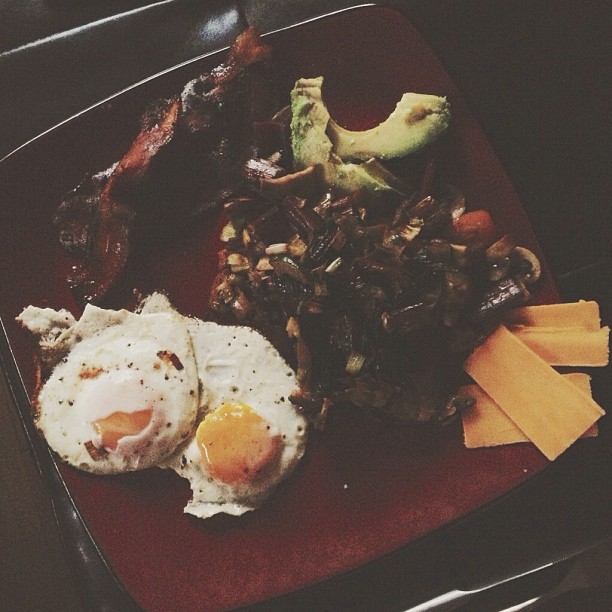 So much going on around here, I'm finding it very hard to get my writing mojo concentrated on GK. Harlow (our little pitty) is still sick, the lump won't go away, and after another ultrasound this week, it looks like surgery is in the cards for her. Probably mid way through the month. There seems to be a foreign object lodged in her body that needs to come out ASAP. I have an inkling it is a piece of metal suture from her spaying. When we got her, she had been spayed in California by god knows who and it looked terrible. The rescue people who brought her to us were supposed to take her stitches out ASAP but it didn't happen for whatever reason. Her sutures remained in for 21 days more than they were supposed to. By the time the rescue organization got around to it, they were so jammed in her flesh, they couldn't get them out. I took her to a vet who removed what she could, but I think a piece got stuck in there…
So surgery it is.
On top of all that, our landlords are moving back into their house as of January 1st and we have to be out of here by then. That means moving AGAIN (fourth time in four years) to a new place. Our problem, besides hauling all our stuff, plus two dogs, two kids, eleven chickens, two chicken coops, two cars, a small old boat filled with water and leaves, camping equipment, photography equipment, CrossFit equipment, etc….is finding somewhere that will take all of that, plus be in the neighbourhood that we are in now, plus be accommodating to our love of 30″ box jumps and overhead barbell pressing plus be within our budget. Come on universe!
We don't want to leave this neighbourhood at all. We LOVE our neighbours and their kids, we love the road we are on, we love everything about this place. But we've got a couple prospects, so I will keep you posted on that one.
On top of the sick dog, the moving, the money flying in every direction but into the bank, the freelancing jobs, the earlier darkness, the endless rain and just being too busy to do anything right, I feel a little stressed out these days.
So I wanted to chat a little bit about stress. Here's something you probably didn't know about me: from spring 2011 until about two months ago, I was suffering from terrible alopecia areata. For those that may not know, alopecia areata is an autoimmune disease affecting the hair follicles. Basically my body was seeing my hair as the enemy and killing it. I was losing hair all around the sides and back of my head, plus my hair was falling out all over and thinning it out. This is a condition that can come and go (and I'd had small outbreaks of it a couple of times with small patches), but this time I was losing a lot of hair. I couldn't wear my hair up for months, because you could see all the bald spots. I'll tell you, this does nothing for one's self esteem. We put so much power into out hair as women, it's hard to watch it fall out and not be able to anything about it.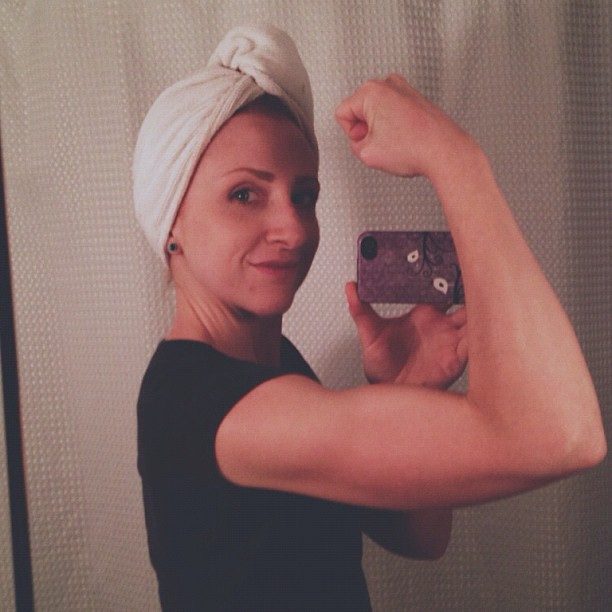 I went to many doctors, they all said it was because of hormones and stress because I'd recently had a baby (more than two years ago) and things would eventually settle. But things just got worse (as you know, I didn't have a very stress free beginning to the year either). I started taking Minoxidil (Rogaine) in prescription strength and went to see a skin specialist in Vancouver who told me they could to Cortisone shots as well. I had read that the Paleo diet could help with autoimmune diseases and I wondered if it would help mine? When I saw the doctor in Vancouver, I had already been doing it for about two months. Having been told that hormonal changes can take six to eight weeks to make an impact, I was still waiting.
But now here we are in November. I've been Paleo since July (though I do eat some dairy, so it's a bit more on the Primal side). My hair has completely grown back in all over my head, and the hair is at least two to three inches long since August. So there you have it.
Some of my friends keep asking me if I'm still "doing that diet thing…?" and I just have to laugh. I WILL NEVER go back to eating the other way again. For the rest of my life, I will eat this way. Once you feel how good your body can feel and look with just removing a few foods from your diet, you can never go back. Even when I see food I LOVE (Cake, cookies, candy, etc.) I have no desire to eat it. I just hate the way it makes me feel. You can't forget that. Besides, now that I know my body was reacting to one of the food groups I removed, how could I ever risk having that happen again? I have A HUGE amount of awesome, curly, long red hair and nobody will take that away from me. Except me, and the hairdresser…:)
So eat for your health, eat for fuel, eat for celebration, just don't eat shit food. Your body is screaming for you to stop, so take a second and try to listen to it.
Couple notes:
I hit some major PRs this week in my CrossFit training! Made the 30″ box jump (being that I'm only 5'4″, that's almost half my height!) and I made a successful 95lb clean! Yup, I'm pretty proud of that. I only fell on my ass once.  I then proceeded to do way too many hand release push ups, air squats and more cleans. Yesterday was another major training session with Ian, where he put us through a tabata of air squats (20 seconds on, 10 seconds rest for eight rounds…ow), then a 6 minute WOD with an approximately 600m run followed by rowing for the remaining 6 minutes. I think I made it about 530m after the (very rainy) run. THEN we did the "Sasquatch" which was a brutal WOD of 21-18-15-12-9-6-3 sumo deadlift high pulls and push press. I started with 55lbs, but after the first two rounds I just about died, so I used the empty bar after. That was a burner!
On a side note…I'm featured again today on Diets in Review with our FitFluential Head honcho, Kelly Olexa! #BOOM Just spreading the healthy vibes as far as the eye can see!
So as you can see there are no recipes…sad face.
I kinda make the same thing a lot…so now I'm looking to you guys. What would you like to see recipes for? 
Desserts? Make ahead meals? Lunches? Breakfast? Snacks? I do have an ice cream recipe coming your way..but the moving thing has me a little off lately. Give me your ideas! 
Here's a week of Paleo meals in review:
Breakfast: Bacon, backyard eggs, sauteed veg (spinach, sweet potatoes, leeks, Swiss chard, zucchini), cheese and avocado. Coffee with stevia (SUE ME) and heavy organic cream.
Lunch: Leftovers from the previous night's dinner OR sardines (in spring water) with fresh veggies and dip (Dijon, extra virgin olive oil, organic full fat plain yogurt, aged balsamic vinegar)
Dinners: Monday was primal chili, Tuesday was pork butt steaks with dry rub with coconut oil fried plantains and steamed cauliflower and broccoli, Wednesday was Roasted chickenbeef stew with rutabagas, parsnips and other veg, Thursday was Roasted chicken with the same sides as Tuesday, Friday was grass fed beef ribs with plantains and steamed veg with organic ghee.
Snacks: Dark Chocolate, smoothies with fruit, whey isolate, casein, cocoa and nut butter.