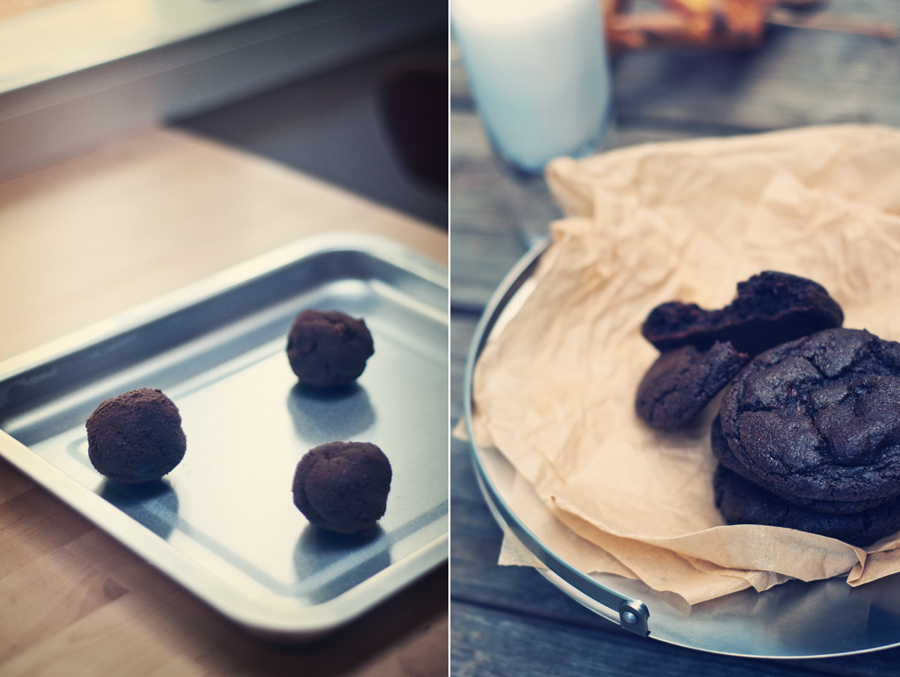 Seeing as the crisp fall weather has definitely made it's way into our neck of the woods, it's been a bit of a maelstrom of baking around here. There's just something about cooler weather that makes me just want to wrap myself in layers of soft clothing, crank up the oven and just continuously bake every day. I don't seem to have any argument from the peanut gallery, that's for sure. So when I heard what my next mission would be in the Canadian Tire Kitchen Crew series (part III!), my mind started racing with the possibilities. Seriously, I now have a whole notepad sheet filled with ideas of crazy baking concoctions with "ethnic" flairs added. Here's the deets:
"Baking's sort of your thing, eh? This week your mission is to step out of your culinary comfort zone and bake treats inspired by other cultures! That means using at least one ethnic ingredient in your dish! Stem ginger, chili powder, you name it – the choice is yours! So what are you waiting for? Get baking!"
When I read that, my first thought, naturally, went to the aforementioned chili powder. I've had it in a few dishes with Mexican inspiration (namely, Mole) but I thought it could really work in a cookie. I tried it in my Chocolate Zucchini Bread without success, but I was determined to try again with a more chocolate centered treat.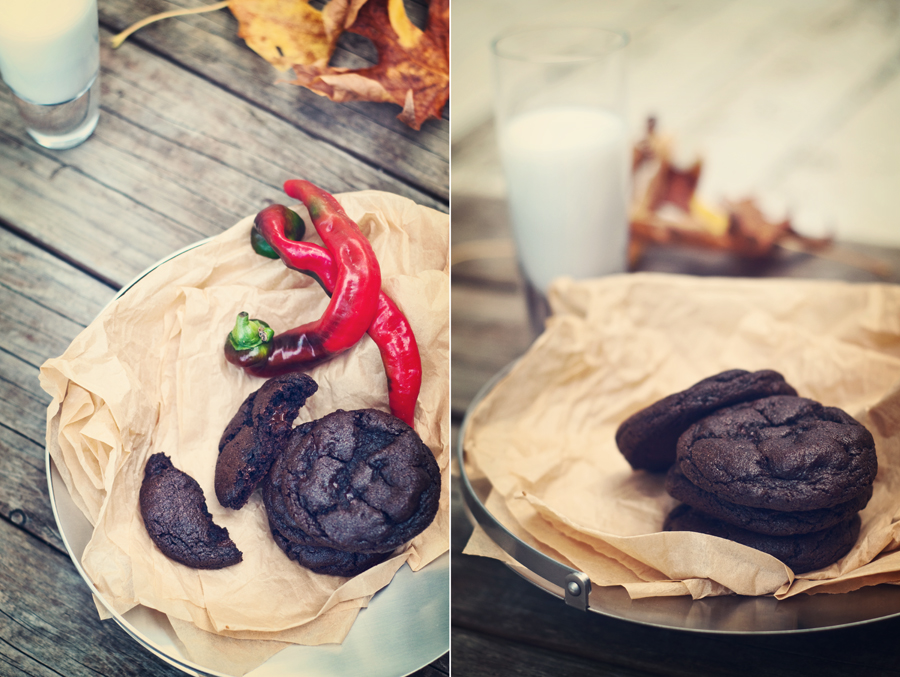 I didn't want to recreate a regular old chocolate cookie either. I wanted this cookie to be black with chocolate. So dense with cocoa-y goodness that it was an adult only treat (Ha!). I wanted there to be two kinds of chocolate and a texture not unlike a brownie. I wanted them to be soft, but not uncooked, chewy, with just a hint of a crunch to the edge.
I didn't want the chili powder to be overwhelming, as it can be in a sweet treat. I also didn't want too much heat. I thought about adding Sriracha to the mix, but then I thought having a spiciness to the cookie might take something away from it. What I wanted this cookie to be was a finely spiced brownie in cookie form.
My given kitchen tool to use to make these brownie cookies was a Black and Decker 6 Slice Convection Toaster Oven.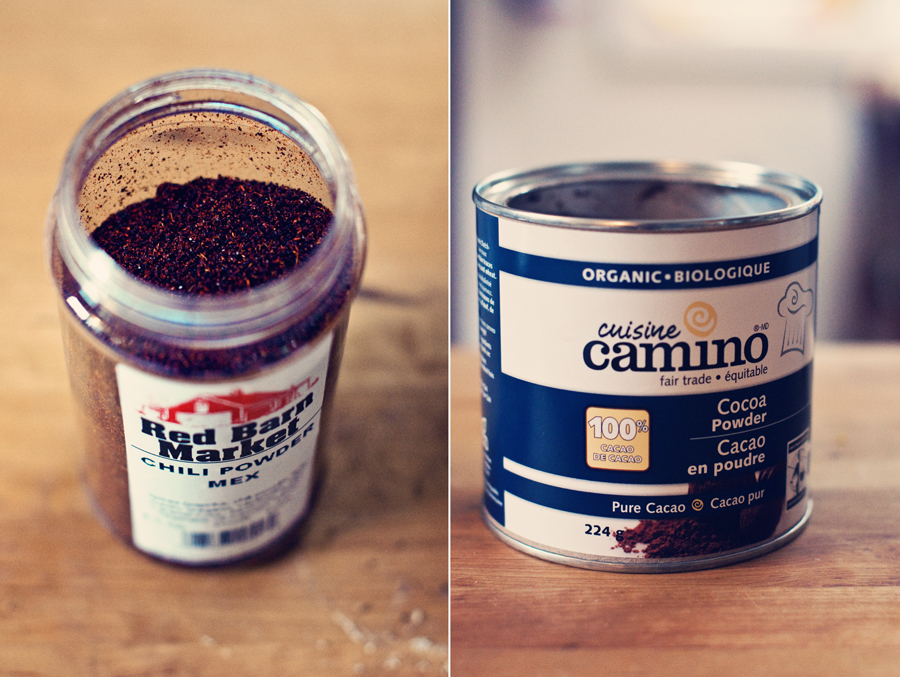 Having never used a toaster oven before, I was curious as to how this not-so-little contraption would work out. I tested it by baking my Blackberry Peach Upside Down Cobbler in it.
#epicfail
The cobbler was too large for the toaster oven and ended up getting burnt on the top, so I switched it to the regular oven to finish it. Needless to say I was a bit dismayed and afraid to try anything in it again. I hate to waste food.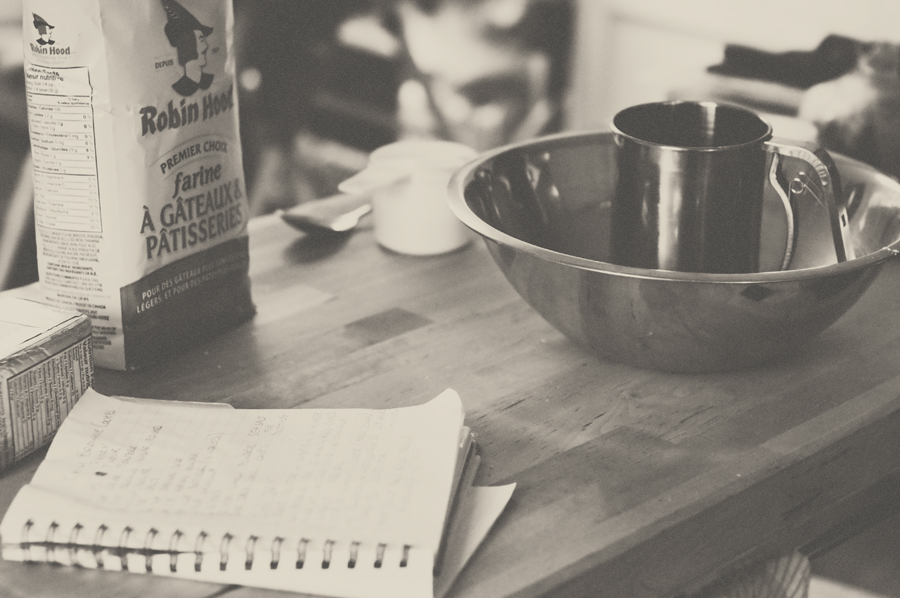 After my first experience using the toaster, we continued to use it as an actual toaster for a week or two. It seems like a bit of a waste of energy really, but we only have so much counter space, so we stored our real toaster for this toaster oven for the time being. It does a great job toasting our bread, although it does take longer than a regular toaster. I have a feeling this may be something to do with heating up the whole tiny oven to toast one slice of bread. That can't be good for the environment…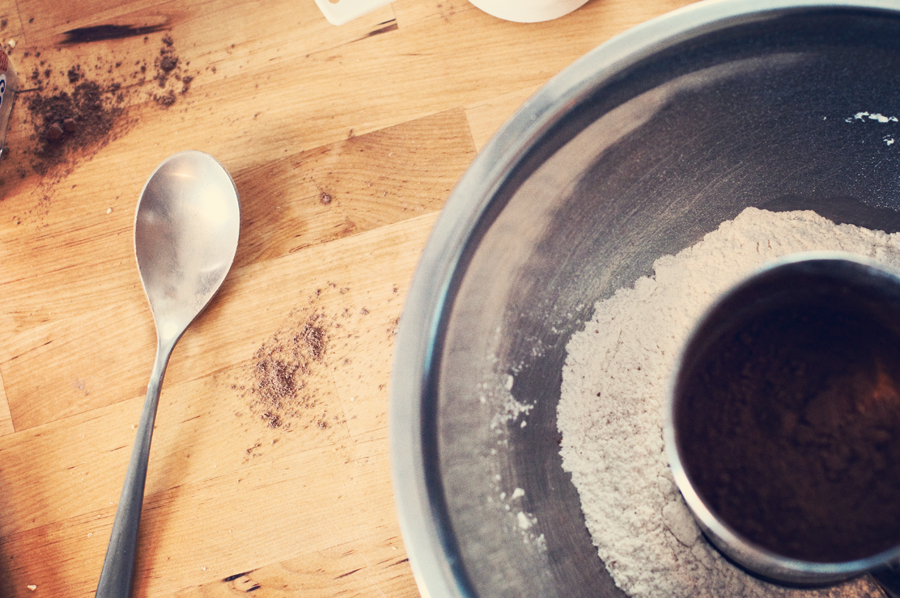 My first attempt at baking a batch of these cookies in the toaster, they got burnt. I was using the convection setting and did not alter the length of baking enough to accommodate (or so I thought). Round two came out beautifully with a shortened baking time, still using the convect bake setting. Tested without the convection setting on though and the cookies took the same amount of time. The fan is awfully quiet, so I have a feeling it is not actually very powerful and the air is not being pushed around very much. At least not enough to shorten baking times.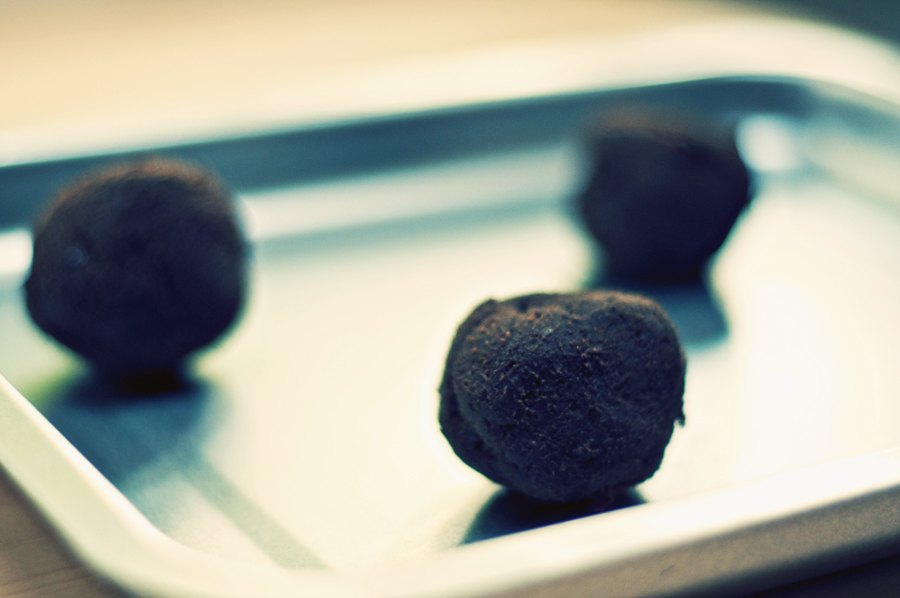 My biggest complaints about the toaster oven are as follows:
Too big for a small counter, but too small to fit a large chicken in it's supposed rotisserie
Heats up on almost all sides to dangerous levels. Not safe near children.
No knobs or dials, just little preset buttons with mindbogglingly confusing pictures instead of text.
Takes forever to preheat
Convection setting not very good
Baking tray is very small and only fit four cookies at a time, though it claims to be able to bake a 12″ pizza.
Some improvements would be to add a regular oven knob with a temperature selector. That way I can set it any way I want. Also, pressing one of the preset buttons not only sets a temperature but once it preheats, it starts it's own little timer. I want to be able to set my own amount of times…but there doesn't seem to be an option to set your own timer.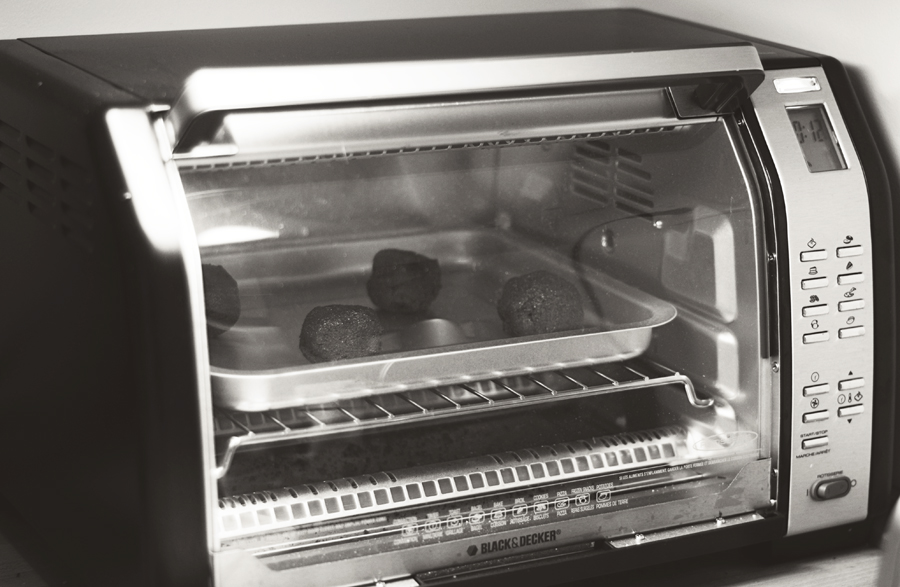 This toaster oven will remain on my counter for a little while, until such a time as I can replace it with a better toaster. I have a full size convection oven with a very powerful fan in it, so I doubt I will use this toaster oven for anything but toast and small batches of quick cookies when I 'm dying for something sweet.
These cookies on the other hand (which freeze beautifully, by the way) will be on my regular cookie rotation from now on. Chocolate chip cookies are so ho hum, when I need a chocolate fix, these will be where I turn my aching heart.
One year ago: Pumpkin Chiffon Pie

Two years ago: Crispy Chocolate Chip Pumpkin Cookies

Double Chocolate Chili Brownie Cookies

Yield:  16-18 cookies
Prep Time: 20 minutes
Cooking Time: 15 minutes

1 1/2 cups pastry flour
1 cup good quality Dutch-process cocoa
1 tsp salt
3/4 tsp baking soda
3/4 tsp baking powder
1 tsp chili powder
1 cup brown sugar, packed
3/4 cup granulated sugar
3/4 cup unsalted butter, room temperature
2 tsp vanilla extract
2 eggs
7 oz dark chocolate chopped into chunks

1. Sift dry ingredients together into a bowl.
2. In the bowl of a stand mixer fitted with the paddle attachment, beat butter until fluffy, add sugars and beat again until smooth and fluffy (about 5 minutes each time).
3. Add eggs one at a time, fully incorporating them before the next. Stir in vanilla.
4. Add half of dry ingredients to mixer and turn onto to slowest speed. Scrape down the sides between additions. Add remaining dry ingredients.
5. With a spatula or wooden spoon, stir in the chocolate chunks.
6. Press plastic wrap onto the surface of the dough and refrigerate for 24 hours.
7. Preheat oven to 350°F. Scoop out dough into golf ball sized balls and bake for 15-17 minutes. Do not overcook! These will burn easily….
8. Remove from oven, set on cooling rack for 15 minutes. Watch out for the oozy chocolate when you bite in.
Disclosure: I was provided with compensation, including a free Black and Decker Toaster Oven, in exchange for creating this post for the Canadian Tire Kitchen Crew series. All of the opinions are 100% my own and reflect my honest opinion on the product. If I didn't love it, I would say so. The Kitchen Crew series highlights my stories, recipes & tips with promotional consideration made possible by Canadian Tire. If you want to uncover your kitchen's true potential, stay tuned to the Kitchen Crew for my weekly missions.
Similarly delicious recipes from other fabulous food blogs:
Sriracha Peanut Butter Cookies on Tastes Better With Friends
Dishpan Cookies from Fat Girl Trapped in a Skinny Body
Quadruple Chocolate Chip Cookies from Leanne Bakes
Pumpkin Gingersnap Cookies from Two Peas and Their Pod
Double Chocolate Chip Cookies from Eyes Bigger Than My Stomach