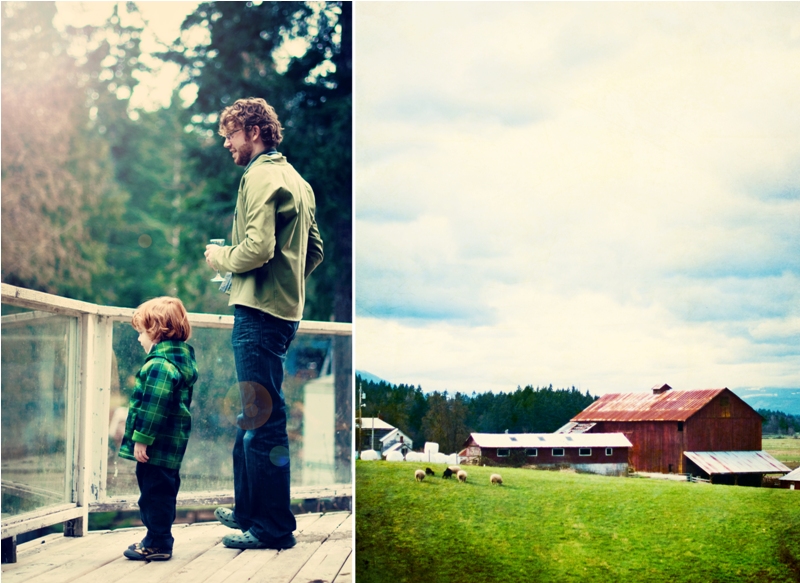 You may have noticed that I don't post as often as I used to. Things are getting pretty hectic around my guilty little kitchen….first there's that new business thing that I started. Then we went and bought a brand new car…and now, we're moving. That's right, again. If you've been with me for a couple of years, you may remember that we had moved to where we are now froma  tiny, dark townhouse in the city. We packed up our city life and moved to the country, the deep, dark, far from civilization country. The "neighbours with shotguns and fireworks" country. The "dogs roam free with absolutely zero human control" country. The "nothing within 20 minutes drive and absolutely zilch within walking distance" country.
And now we are leaving that behind to move to the rural peninsula that juts out from the bottom of my island. The place where all the farms are, and I couldn't be happier. Look at the kitchen! Warning! iPhone Photo!!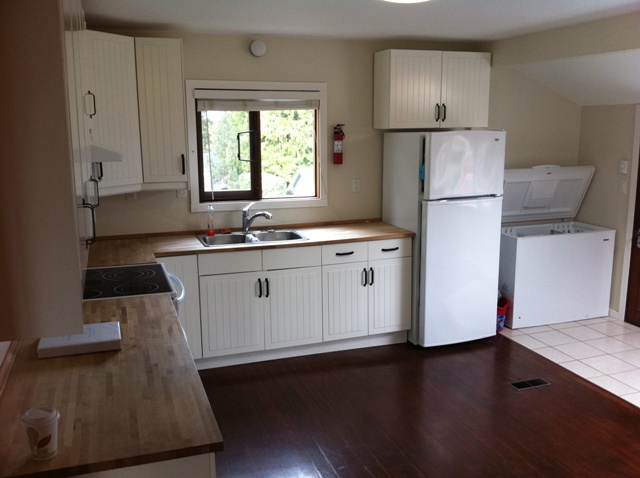 With a little Ikea island and a hanging pot rack, we'll be set! I'm ecstatic to be moving once again…I think I may have a problem really. I love the change in scenery every now and then, but I think we'll have to figure out where we want to settle soon as the kids approach school age.
In any case, expect things to be slower than normal around here until we can get our life settled into a pattern of normalcy. Until then, enjoy what I have to offer for now.
Today I am guest posting over at the Mushrooms Canada Blog.
There you will find a fantastic recipe for pasta (also seen on this version of ravioli) that anyone can make. The beauty of ravioli is in it's simplicity. Once the dough is made, the filling set aside, all there is left to do is fill, fill , fill. A great way to get dinner guests involved in the meal is to let them help with the filling stage. I find it gives everyone a feeling that they did something that wouldn't normally do and makes the meal taste just that much better.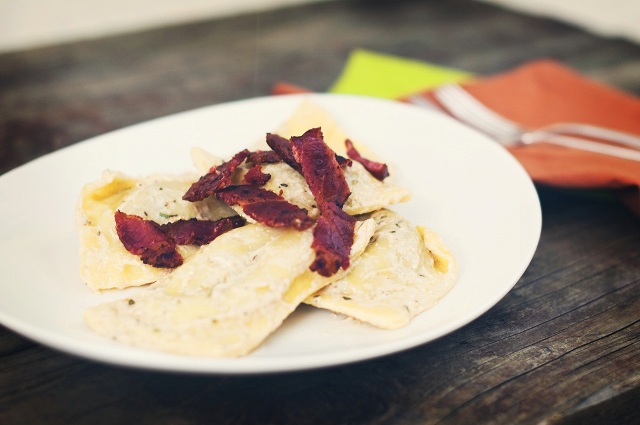 So head on over to Mushrooms Canada to see my Mushroom Ravioli recipe.