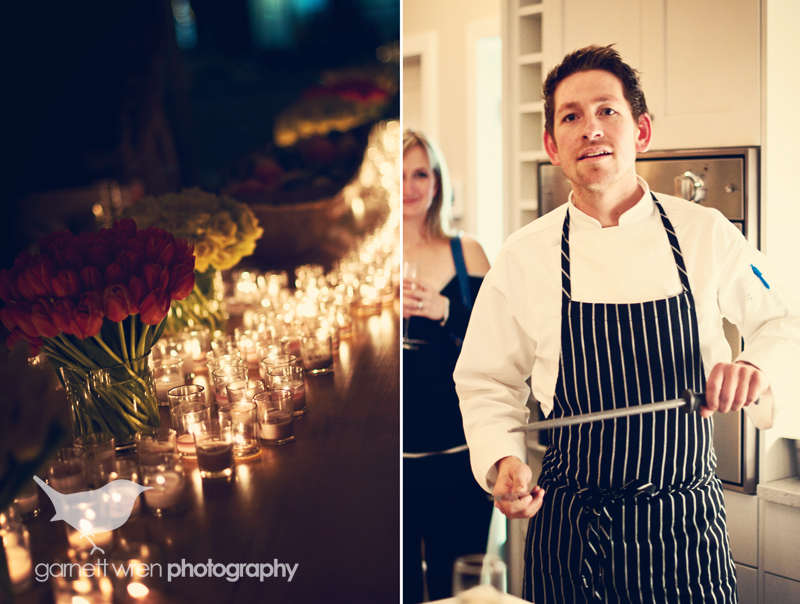 I had the great pleasure last weekend, of attending a local business opening. The place is called "The London Chef" and is owned and operated by the amazingly talented Dan Hayes and his equally wonderful wife, Micayla.
Having been involved the food industry in this town for almost 10 years, in one way or another, I am a bit embarrassed to admit that this was my first real social gathering with other foodies. Isn't that sad? I guess I never harnessed the power of social media and networking quite as quick as everyone else.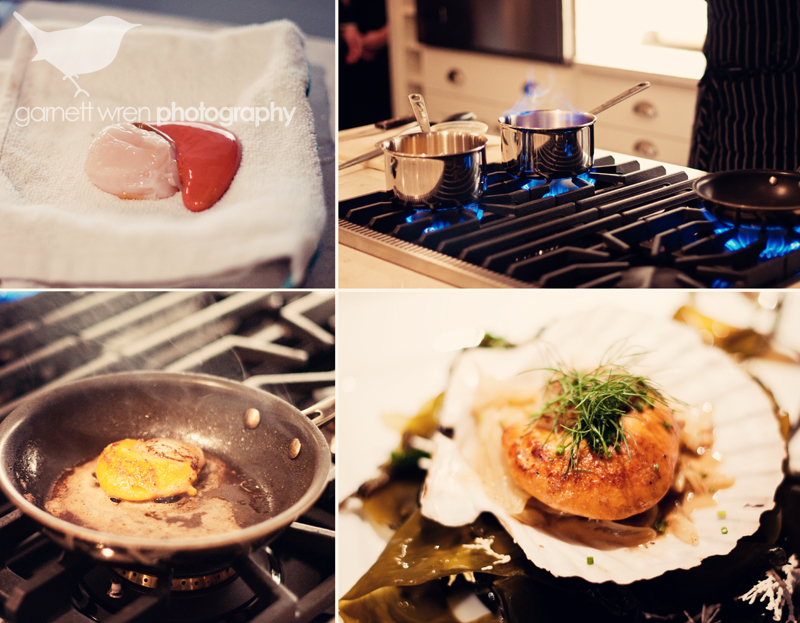 Aside from my ineptitude at being a social maven, the party was grand! There was amazing food (although I apparently missed the dogfish and chips and am very sad about that), but I did get to taste some amazing pea soup shooters (with bacon!), absolutely droolworthy scallops served with their own roe and some fennel pernod cream sauce, and I also had some fantastic little toasts with caramelized onions (a classic).
Not only is The London Chef a catering service and cooking school, but they also sell goodies out of thier "pantry" and serve daily specials in their café. A well rounded business if you ask me and something Victoria is long overdue to have in it's culinary back pocket.
The space is amazing and I hear they serve a regular "Chef's Lunch" so if you are in the Victoria area, be sure to take a gander over there.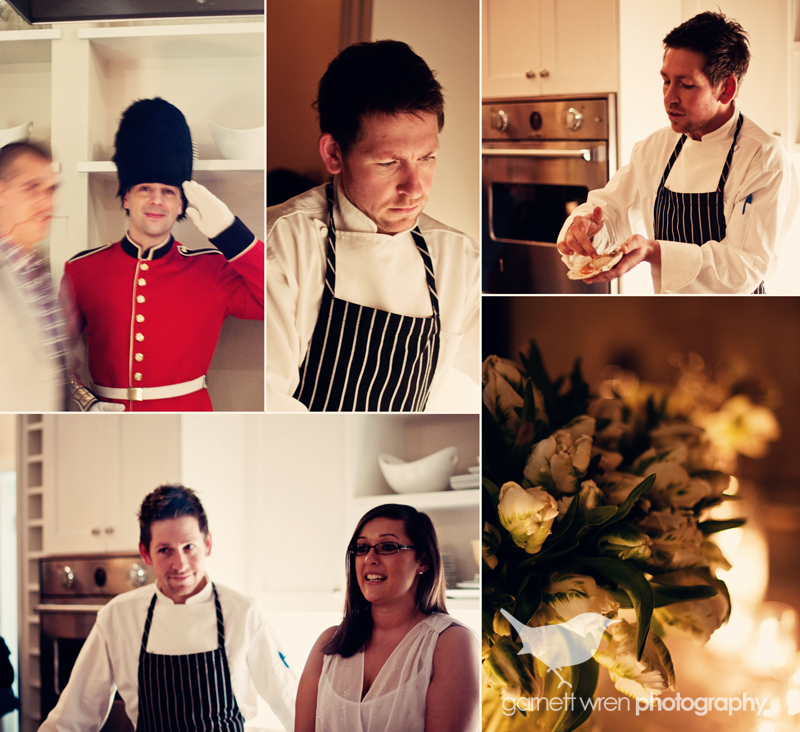 After coming home from The London Chef, I had a hankering for something homey and filling (I think I missed out on most of the food and was STARVING). This is actually the fourth time I've made this dish in two weeks. I've perfected it to say the least but had trouble making it look attractive in photos. I tried and tried, by the third time I had given up and was just glad I was so adept at making it by then.
Having made it so many times, I do admit that this dish may require a few pans to make, but it is well worth it when you dive into this filling, body warming soup.
On it's own or with a small side salad, this dish is perfect for those still chilly spring evenings. You crave that lighter food of summer, but we're just not there yet are we? At least not here anyway, though I did spot a little of the coming weather while I was downtown the other day.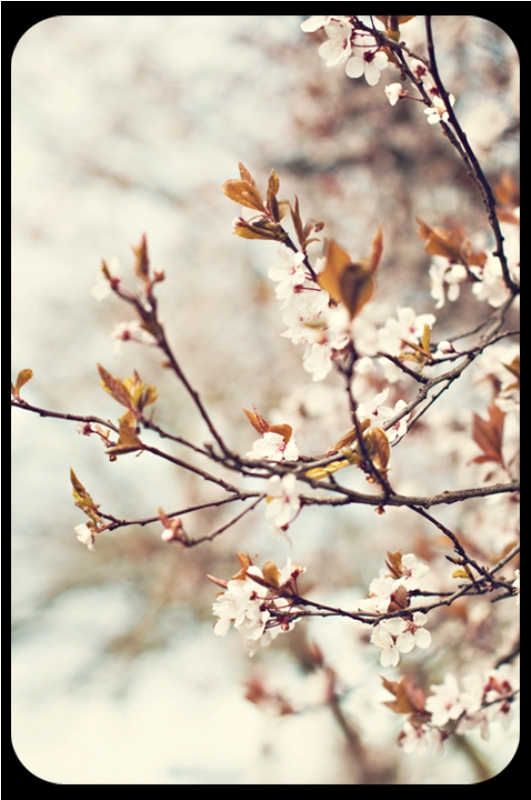 Big things are coming to this household, which means it must be spring. It never fails, each year we do something extraordinary around this time. I'm not sure if it is our way of "spring cleaning" or just a habit. I crave that change though and am embracing all that life has to offer at this time.
What are you doing in your life right now to welcome spring?
One Year Ago: Fresh Fruit Salsa

Udon Pork Noodle Bowl

Yield: 4 servings
Prep Time: 20 minutes
Cooking Time: 15 minutes

500g Pork Chop (or butt steak), sliced thin
3/4 tsp salt
1 tsp Chinese 5 spice
2 tbsp sesame oil
2 tbsp fish sauce
1 tbsp soy sauce
1 clove garlic, minced or grated
4 baby Shanghai bok choy, quartered or 4 leaves of regular bok choy, sliced
6 large white or brown mushrooms, sliced
1 cup broccoli florets
5 cups chicken stock
400g udon noodles
2 green onions, sliced thin (optional)
handful of cilantro, minced (optional)

1. After slicing the pork, toss with the salt, Chinese 5 spice and 1 tbsp of sesame oil. Set aside.
2.  In a large, heavy bottomed pan fitted with a lid, heat (over medium) the remaining oil, fish sauce, soy sauce, garlic and broccoli. Place the lid on and allow to cook for five minutes. Add bok choy and mushrooms and cook five more minutes.
3. In a small hot pan, sear the pork until your desired doneness. Set aside.
4. Set the stock to boil and once it is, turn down to simmer. Toss in the udon noodles and allow to cook for about 3 minutes.
5. To serve, ladle noodles and stock into bowls. Layer with pork, vegetables and top with green onions and cilantro. Serve immediately.
Similarly delicious recipes from other fabulous food blogs:

Homemade Udon Noodles on Viet World Kitchen
Yaki Udon (Japanese Stir-Fried Udon Noodles) on Wandering Chopsticks
Mum's Yaki Udon with Shimeji & Shrimp on The Sugar Bar
Pan-fried Udon Noodles with Beef, Broccoli and Shiitakes on Blazing Hot Wok
Buta Udon (Udon with Braised Pork) on No Recipes