So now that I've made my dream (nightmare?) of owning my own business a reality, I had to go out and celebrate by, what else, but taking pictures. We dragged the family out for an excursion to one of the more beautiful parts of Vancouver Island, Sidney. Sidney is a small, seaside community that also doubles as a port of entry to the American San Juan Islands. I've never been, but I've heard it's gorgeous, just like here.

Like a lot of smaller communities in this area, it's filled with old people. There, I said it. There's a lot of 'em around here…
There are a fair amount of wonderful, retirement age people who make it their reality to live out their lives here on the Southern tip of Vancouver Island. It's most likely the weather that brings them here, being so moderate all year round. There's also the abundance of retirement villas, tourist industry and various other attractive bric-a-brac. What do I know about being retirement age? I just know this place rocks for more than weather.

The fabulous vistas of ocean, rain forest, mountains and rivers makes for beautiful opportunities to snap a photo or two, but there is also the call of adventure for many who visit us here. We are blessed to have numerous places to hike, bike, trek, kayak, ski, climb, run, fish, hunt etc. If you like hanging out in the great outdoors, this area of the Pacific Northwest is a must visit.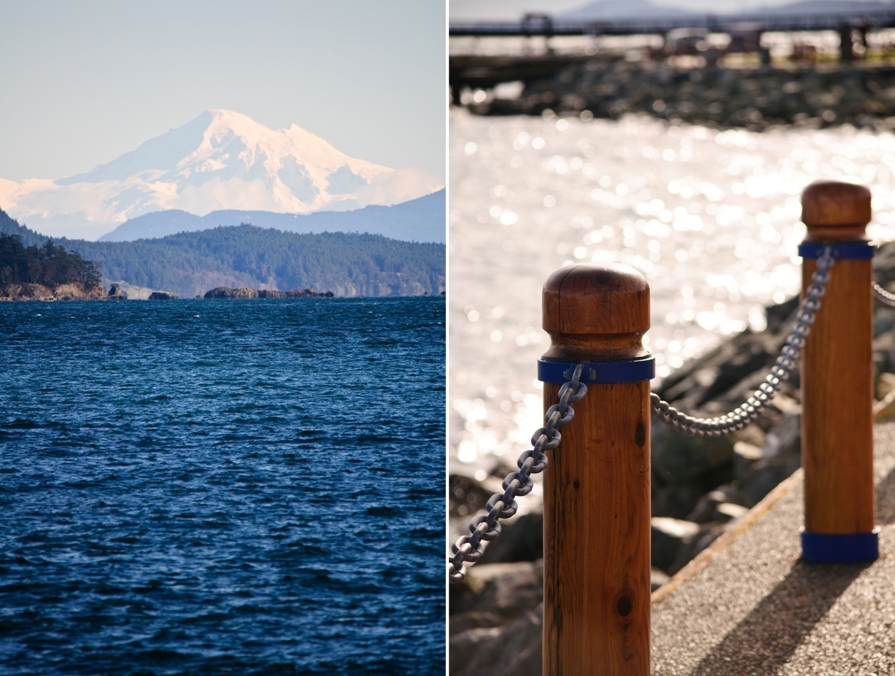 Having never lived off of this island, I can't say if I prefer it over other areas of the country or even the globe, but I can say I love it here. The abundance of photogenic vistas, outdoor activities and amazing choices of food, wine, beer, etc. are only some of the reason I stay.
One day I may live somewhere else, and I would welcome that opportunity, but for now I stay and I try to make the most of every minute of it.
Something that has nothing to do with the above drivel at all is the following recipe!
Did you like that seamless transition? I thought it was just perfect!
Today i offer you a super easy (though numerous in ingredient) recipe for fish curry. I made the curry spice mix myself as I really just wanted to see if I could. I think a major factor that was missing was curry leaves, which is why there is the addition of curry powder. Not the same, but it had to do in a pinch. This curry turned out fabulous and we ate it again the next day. If you don't want to use white fish, try it with chicken or even mussels. The flavours are bold and spicy, so if you don't like the heat turn it down a notch by reducing the chiles.
One Year Ago: Turkey Enchiladas

Fish Curry

Yield: 4 servings
Prep Time: 30 minutes
Cooking Time: 30-45 minutes


For the spice mix:

1 tsp tumeric
1 tsp cumin seeds
1/2 tsp fennel seeds
2 Tbsp fenugreek seeds
1 tsp ground coriander
1 tsp black peppercorns
1 tsp dried chiles
1Tbsp curry powder
1/2 tsp ground ginger (or use a 1″ piece fresh and add to garlic when cooking)

For the curry:

2 tbsp grapeseed oil
1 garlic clove, grated or minced
1 large onion, diced
1 stalk lemon grass, diced
1 Tbsp fish sauce
2 large carrots, peeled and diced
550g potatoes  (preferably Yukon gold)
14 oz can coconut milk (be sure to shake it!)
3 cups vegetable or chicken stock
14 oz can diced tomatoes
1/2 head broccoli, cut into florets
1/2 head cauliflower, cut into florets
475 g white fish (snapper, sole, etc.), diced
1/2 cup fresh cilantro, minced

1. In a pestle or coffee grinder, grind the spices (and ground ginger if using) into a fine powder. Set aside.
2.  In a heavy bottomed pot or Dutch oven, heat the grapeseed oil, garlic, (fresh ginger if using), onion, lemon grass and fish sauce. Sauté on medium heat until the onions are translucent.
3. Add in the potatoes and carrots, sprinkle about half the spice mix in and continue to sauté for another 5-10 minutes.
4. Add in coconut milk, stock and tomatoes. Taste your simmering liquid and adjust seasoning as needed. I added about 2/3 of my spice mix.
5. Simmer for 10-15 minutes and reduce sauce by 1/3-1/2.
6. Add  broccoli, cauliflower and fish. Continue to simmer for 10-15 more minutes or until vegetables and fish are done to your liking.
7. Finish with minced cilantro and serve plain in bowls or over rice.
Similarly delicious recipes from other fabulous food blogs:
Eggplant, Potato and Chick Pea Curry on Andrea's Recipes
Curry Potato Soup Recipe with Lamb Meatballs on Wasabimon.com
Ca Ri Ga Vietnamese Chicken Curry ..in a Pot Pie on Ravenous Couple
Savory Pancakes with Chicken Curry on Macheesmo
Homemade Japanese Curry Rice on No Recipes