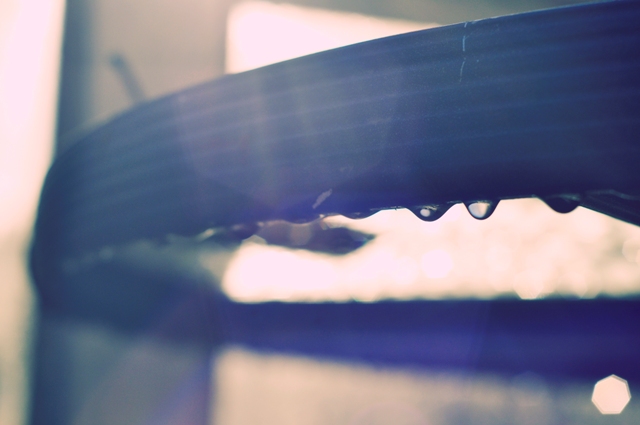 The last fleeting rays of sun and a glimpse of the rain that will soon overtake us.
Yes, living on the west coast of BC is a very tropical experience. That is if you think of "rain forest" when you think of tropical and not water as warm as a bathtub and dewy skin all day as you sip fruity tipples with tiny umbrellas.
Living on the coast can be amazing, as the weather is truly mild. Never dipping into freezing range too often, though never reaching scorching hot in the summer for more than a few days either. We really have it good here, though some would say differently. I would only complain about the lack of light, but that is similar to many places along the same parallel that we are. I love the holiday/winter season but I definitely find myself counting down the days to the longest day of the year. As that will be when the light starts to come back!
Recently I've been trying to expand my photographic abilities with willing young test subjects.
They do make excellent models.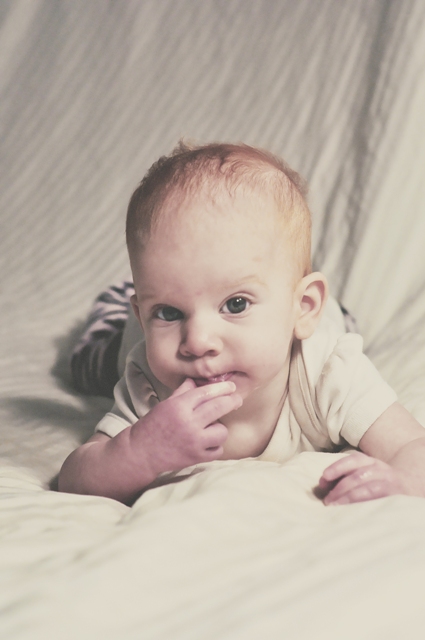 Deep thoughts.
As winter brings it's cold, clammy hands down around us, I can only lament the loss of summer harvest vegetables for so long. In winter I tend to use a lot of frozen vegetables. I try to find as local as I can get, but that can be tricky unless you grew it and froze it yourself. So I do rely on the grocery store freezers for the next few months. You can look forward to many dried bean recipes and frozen vegetables, along with as much fresh winter food as I can get.
The recipe featured today is a great appetizer or even eaten as a meal if you are harried in the evening. It's quick, it's healthy and it's delicious. It saves well over a couple of days too!
One Year Ago: Soft Corn Taco Shells

Edamame Cilantro Dip

Yield: 2 1/2 cups edamame dip
Prep Time: 10 minutes
Cooking Time: 4 minutes

500g edamame beans (frozen and shelled)
2 tbsp barley miso paste
juice of 1 lime or 3 key limes
1 clove garlic
1 cup loosely packed cilantro
1/3 cup extra virgin olive oil
1/4 cup water (optional)
salt and pepper to taste
crumbled feta (optional)

1.  Place in a pot of water (filled to level with the beans) and bring to a boil for four minutes. Drain and set aside.
2. Place all ingredients except olive oil, feta and s&p in the bowl of a food processor. Pulse until coarsely chopped.
3. Slowly pour your olive oil into the pour spout on the lid while pulsing. If the dip is having trouble going around the blades, pour in more olive oil. If you use all the olive oil and it is still not blending properly, gradually add small amounts of water until you reach the desired consistency.
4. Season with salt and pepper, move to serving bowl and garnish with crumbled feta if desired.
5. Serve with fresh baked flat bread and vegetables.
Similarly delicious recipes from other blogs:
Spring Inspired Edamame Dip on Healthy Green Kitchen
Crockpot Edmame Dip on A Year of Slow Cooking
Goat Cheese-Edamame Dip with Spiced Pepitas on Lisa is Cooking
Japanese Edamame Dip on Choosy Beggars
Edamame, Herb Chevre, and Roasted Garlic Dip on What We're Eating