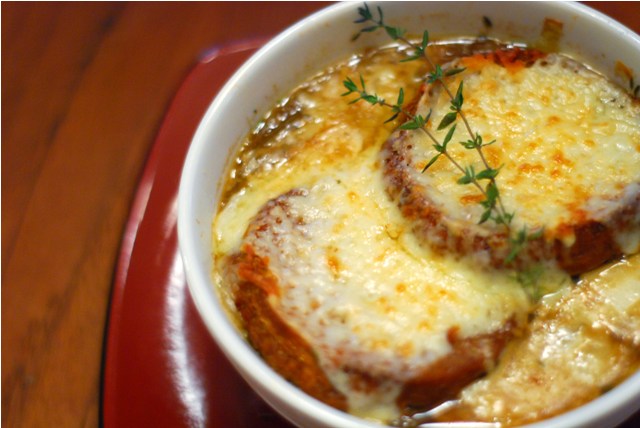 While we're on this soup/stew kick, I'd thought I'd give you a recipe for my take on a classic French dish. Now, though I took French Immersion from kindergarten to high school, my grasp of the French language is somewhat limited. I'm sure I understand more than the average Joe, but left to wander the streets of Paris, I may have a hard time finding my way to the best place for a nice, steamy bowl of French Onion Soup. Would it still be called French Onion Soup, or just Onion Soup? Soupe D'oignan? Potage D'oignan?
In any case, this is a pretty standard, classic dish. Not much to change, only to tweak. Seasonings are up to you, so make them personal. Vegetarian? Use vegetable broth instead of beef, or if you are just looking for lighter fare, use chicken stock. My version is very heavy on the onions, so reduce those if you are having this as a side dish. I like mine as a main meal.
On another note, as you are reading this, I am kicking up my feet and relaxing in wine country for a few days. My Brother-in-Law is having a milestone birthday, I'll spare him the indignity of having me say which one, but needless to say there's gonna be a party. We're driving a fair distance to attend and as the family food blogger, I must bring goodies. I'll be frying up some doughnuts that I'm testing for a fellow blogger (who? Can't say yet.) and slingin' back a few glasses of local whites. I can't say I've ever made doughnuts before, so wish me luck. Working with a potentially disfiguring vat of boiling hot oil scares me just a little bit. It's all in the sake of padding these thighs though, a very worthy cause if you ask me.
Until next time!
Liz
French Onion Soup
2 Tbsp butter
6 medium to large yellow onions, sliced in half and then into half rounds
3/4 cup vermouth (like Noilly Prat)
2 cloves garlic, grated or minced
8 cups beef broth
1 bay leaf
3 large sprigs fresh thyme
s & P
Round slices of crusty bread (optionally buttered on both sides)
1 cups grated Swiss Gruyère
1/2 cup grated Parmesan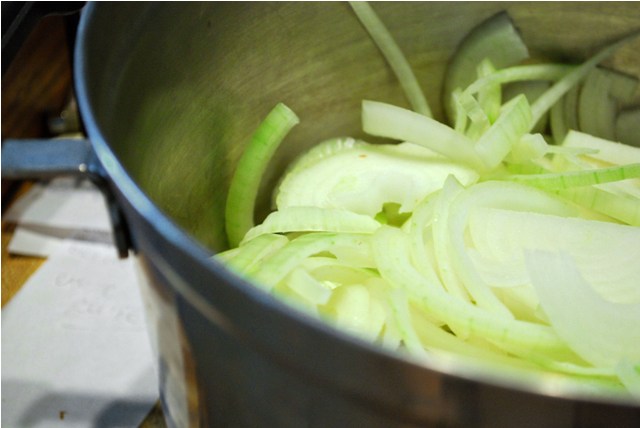 1. In a large, deep saucepan, heat the butter on medium high. Add in onions and sauté for 30 minutes. The onions should begin to caramelize and turn brown. Remember to stir often so nothing sticks to the bottom, but scraping some of the brown bits into the onions is a good thing.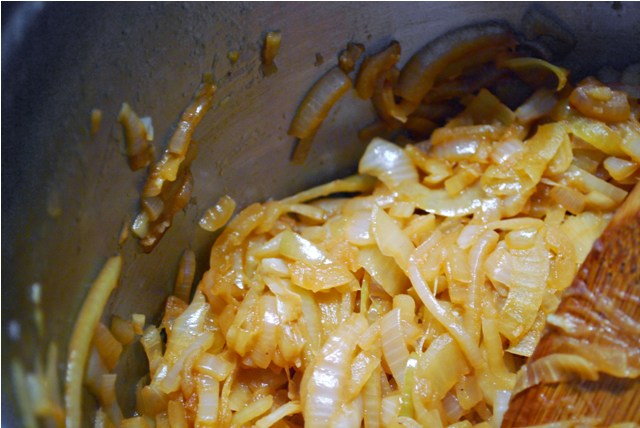 2. Add garlic and sauté 3 minutes. Deglaze saucepan with vermouth, and simmer for an additional 5 minutes.
3. Add stock, herbs and salt & pepper.
4. Bring to a boil, tunr down and simmer for anywhere from 1 hour to 1 hour and 45 minutes. The longer the flavours have to meld, the better.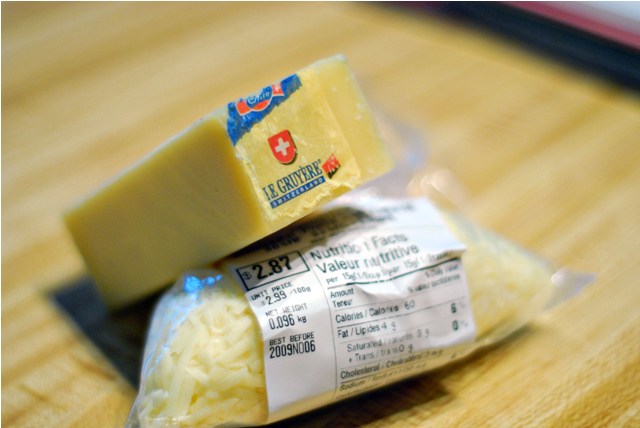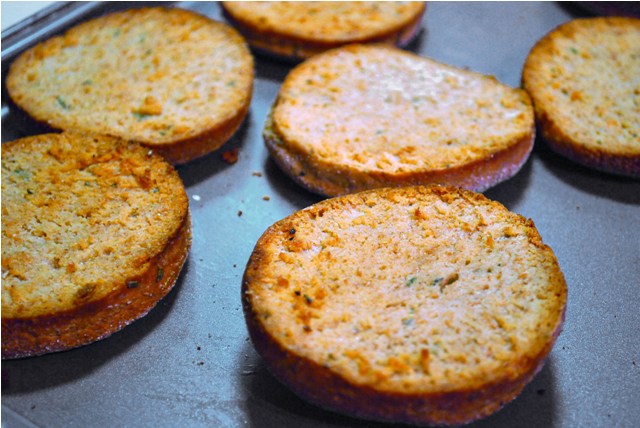 5. In oven proof bowls, ladle the soup. Top with some crusty bread, sprinkle on the cheese and pop under the broiler until the cheese is bubbly and brown. Bon Appetit!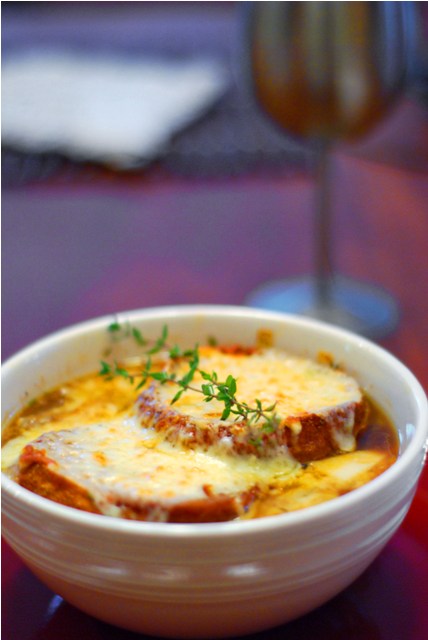 Try this as a showy appetizer (in small bowls) at your next get together, or savour it alongside a light spinach salad as a full meal. Whatever you choose, just be sure to use good quality cheese, it makes all the difference.