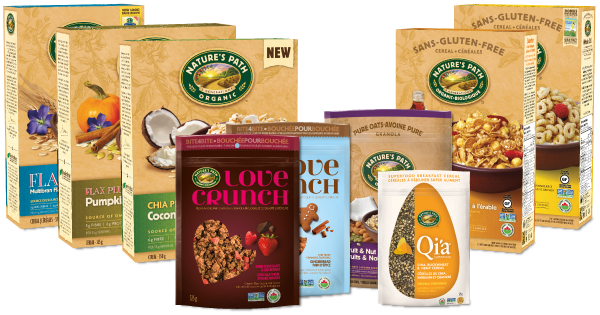 Have I got a good post for you today friends! In the spirit of the season, and because I LOVE giving stuff away (like, it's weird how much I like to give…), I'm giving away this amazing prize pack from our good friends at Nature's Path Organics! Oh my goodness! If you follow me on Instagram, Facebook or Twitter, you may have seen me post this picture last week: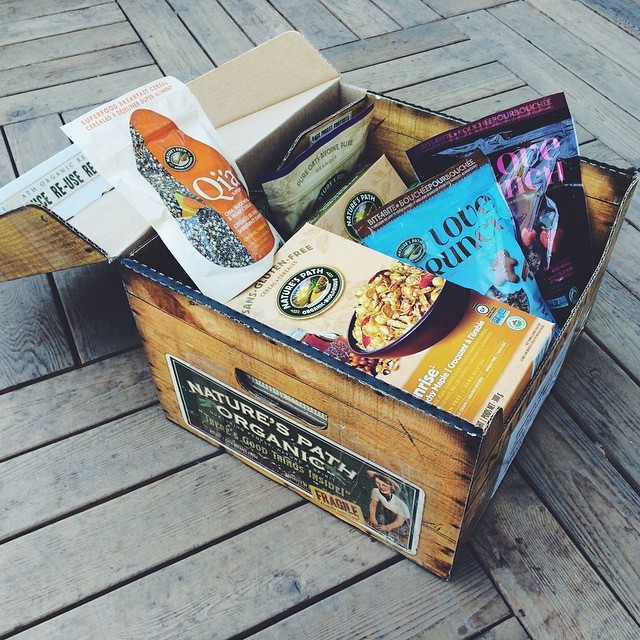 Well now I am following through on that promise. YOU CAN WIN THE SAME BOX YO*! Nature's Path will provide the winner with one #FeelGoodHoliday Recipe Box for you to create fun recipes, or just smash some seriously delicious, organic cereal! You're going to be eating that Love Crunch Gingerbread Granola right outta the bag, just sayin'. It's so ridiculously good.
Plus, with all the delicious goodies inside, you can make these amazing no bake cheesecake bars! The key here is the no bake part…amiright?! So much to do in this season, seriously. Sometimes, you just don't have time to bake!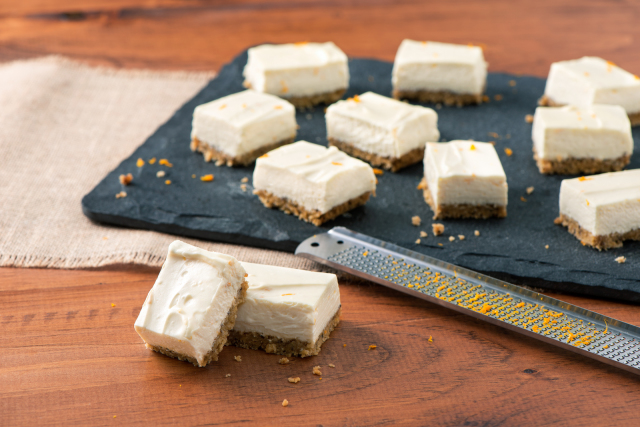 No-Bake Spiced Cheesecake Bars
Ingredients
2 cups Nature's Path Chia Plus™ Coconut Chia Granola
1/4 cup brown sugar
1/4 cup melted butter
2 pkg (250 g) brick style plain cream cheese
3/4 cup plain Stonyfield Organic Low Fat Plain Greek Yogurt
2/3 cup sweetened condensed milk
2 tsp finely grated orange zest (approx.)
Instructions
Preheat oven to 350°F. Line a 9-inch square metal baking pan with parchment paper; set aside.
Add granola to a food processor and pulse until finely ground. Add brown sugar and butter; pulse until combined.
Press crumb mixture into prepared pan.
Bake until firm about 12 minutes. Cool completely.
Meanwhile, with electric beaters, beat cream cheese with yogurt, sweetened condensed milk and orange zest until smooth. Spread mixture over crust; smooth top.
Refrigerate for 6 or up to 24 hours or until firm. Garnish with extra orange zest, if desired. Cut into bars and serve.
Notes
Calories per serving: 152 Fat 11g Cholesterol 31mg Sodium 79mg Carbohydrates 12g Fibre 0.5g Sugar 9.5g Protein 3.5g
All Rights Reserved. Copyright Guilty Kitchen 2014
 Contest is open to Canadian and US residents only. US or Canadian shipping address must be provided. 
Full disclosure: I was provided with on of these boxes in exchange for this post, but as always, all opinions are my own. 
 * Prize may not be exactly as shown.