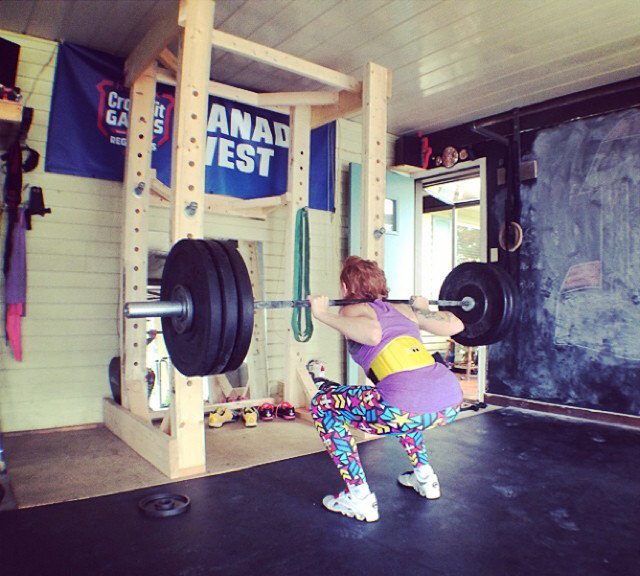 This post has been coming for a long time. If you've been reading Guilty Kitchen for more than a couple days, you'd know I've gone through just about every "lifestyle" diet there is, from Atkins to Vegan, to Paleo and back again. You'd also know I've been anorexic, overweight and everything in between. But if you follow my social media, you may have noticed lately, that I've been breaking up with paleo.

About two years ago, I started the Paleo Diet, which fuelled my rise into the world of being a multi-published cookbook author, but it also coincided with my first foray into CrossFit, weightlifting and worlds of fitness and strength I had never even heard of. I thrived on it for the first few months. My constant dieting and Beachbody cardio had brought my 5'4″ frame down to a measly 115lbs, but after 2 months on the paleo diet, I was back up to 130lbs. Most of that was not muscle, even though I was doing CrossFit 6 days a week, I still put on mostly fat (though I did gain some serious muscle too).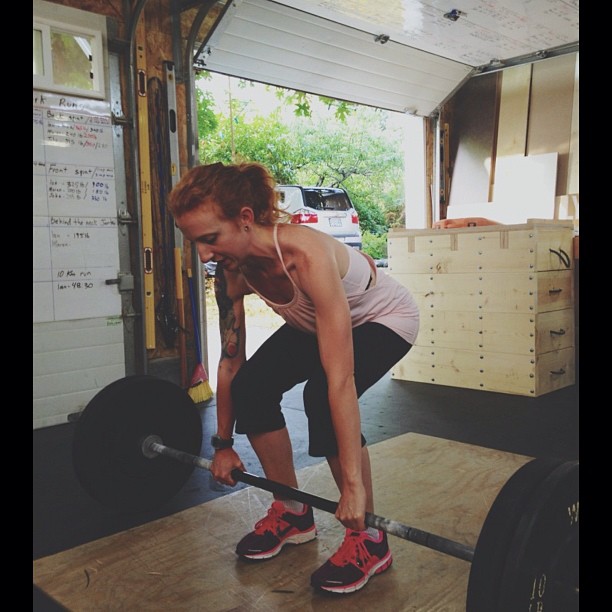 One of my very first CrossFit WODs
What a lot of people will tell you, when you first join paleo, is that it's "hard to gain weight" on the paleo diet because you can't eat too much of all the calorie dense foods. To this a call supreme bullshit. Chris Kresser, on his blog, states that, "…a Paleo diet is more satiating per calorie than both a Mediterranean diet and a low-fat diet. That means it's more filling for the same number of calories compared to other popular diet methods. This is crucial for weight loss, since it helps you eat less without fighting hunger or counting calories."
He also states that "Not only do you not have to count calories, you don't have to purposely restrict fat or carbohydrates, though you'll naturally eat fewer carbs, simply because Paleo eliminates the highly processed and refined carbs (like flour and sugar) that are such a big part of the Standard American Diet. But there's no need to strictly avoid any particular macronutrient."
So there I was, a former obese teen who'd also been anorexic, transitioning to a paleo diet to feel better and to avoid having to count calories. I wanted to be an intuitive eater once again, as I had always found that to be something out of my reach (I tend to eat for any and all purposes). So I ate intuitively with Paleo; big breakfasts of butter and coconut oil drenched coffee or bacon, eggs and bacon-fat sautéed vegetables, our dinners were along similar lines. I will admit that I felt sated most of the time and didn't snack. In the evenings though, I did snack on nuts, dark chocolate or roasted coconut. Eventually, I noticed the weight gain but did not want to restrict myself. This was, after all, the diet best suited for weight loss…or so everyone says.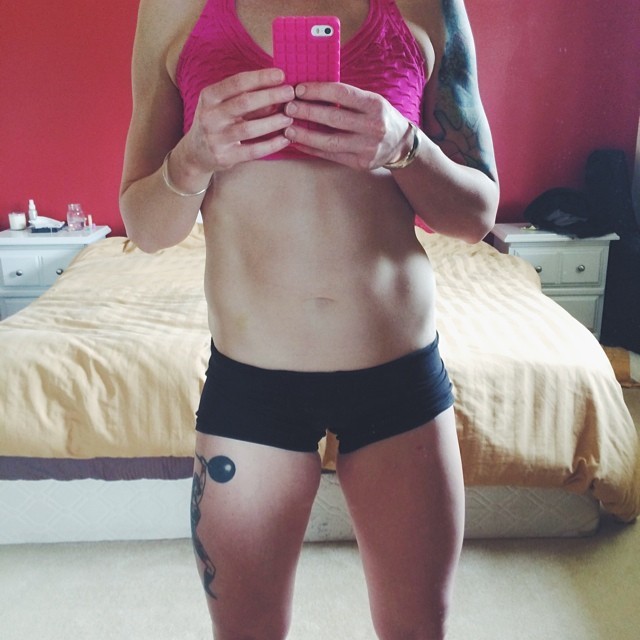 This selfie was taken in the last two months
But I was also working out a lot, lifting heavy and also crushing huge metabolic conditioning WODs. So we also ate sweet potatoes and plantains for carbs, as I did not eat that much fruit, this was my starchy carb source. After a year of CrossFit and Paleo though, I had made a disappointing amount of strength gains and  managed to put on a bothersome amount of fat. This was around the time I started looking into Lyle McDonald's Intermittent Fasting Protocol and carb cycling. I would have high carb and low carb days as well as eating a large portion of carbs at night for backloading (Google it). I added in morning cardio for fat loss and an additional core strength routine three times a week all while still doing our afternoon Invictus WODs.
By the time 18 months had rolled around, I was getting pretty annoyed with my lack of progress. I had managed to up most of my lifts, but only by tiny amounts compared to others of my age, weight and ability level. I was also up to my eyeballs in sweet potatoes and plantains and was for sure emptying my mental bank of things to do with them. I also became less creative in terms of recipes, as most paleo meals are a veg, a starch (or not) and a protein. I didn't blog as much, but I was also writing two cook books, so I'll blame that.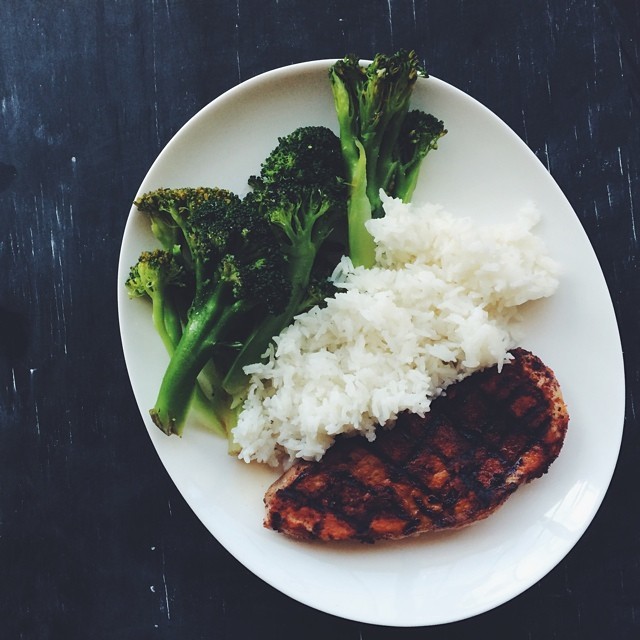 Most of my dinners look like this
It was about November 2013 that I started paying to be a part of the Eat to Perform team. Immediately, I noticed that all of the newbies in the forum were on Paleo diets or were "clean eaters", whereas anyone who'd been on ETP for more than a few months did not restrict many foods and were, most definitely, not paleo. ETP was more macro based, which I had been following since looking into Lyle McDonald and had also done before when doing all the Beachbody programs. I began my own experimenting with white rice at first, then eating wheat once every couple weeks. Then I had some oatmeal, then cereal, then fruit, then corn and sugar. Oh my. I'd completely cannon balled off the paleo bandwagon and on to what I will call: Eating for Life.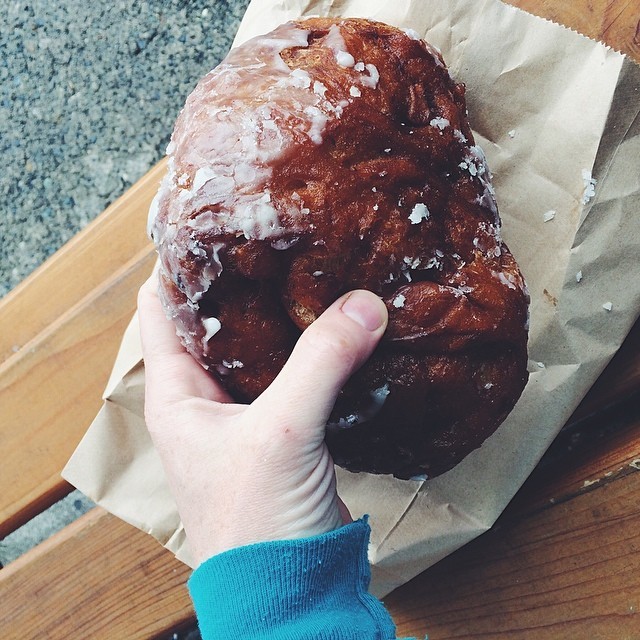 My preferred form of preworkout
When I started Paleo, I had no medical reasons to eat that way. I'd had digestive issues with dairy and some gluten containing grains (or so I thought), but that was it. My only condition that I thought might be bettered, was alopecia areata, an immune disorder where my hair thins and falls out, leaving bald patches. Initially, my hair did all grow back after starting paleo, but about a year in, my hair was falling out again, even though I was still eating the same way, taking the same birth control and doing the same training. I chalk that up as the result of going from a 1500 calorie/day diet to more like 25-3000 when I started Paleo…but what do I know?
Fast forward to the beginning of 2014. I started eating for my performance goals, which include strength, power, endurance, balance, and having a physique I love to show off (sorry, but anyone who states otherwise is just plain lying). My diet again began to include wheat, doughnuts, sugar, corn, oats, and pretty much anything I could get my hands on (except soy and legumes). I have had zero problems with my digestive system (which I attribute to eating more fermented foods like kéfir and kombucha) and continue to pack on muscle and hit huge PRs in the gym. Since adding more carbohydrates back in to my diet, I have put 15lbs on my back squat, 10lbs on my front squat, 25lbs on my bench, 15lbs on my clean, 25lbs on my jerk and 10lbs on my strict press….all in the space of about four months.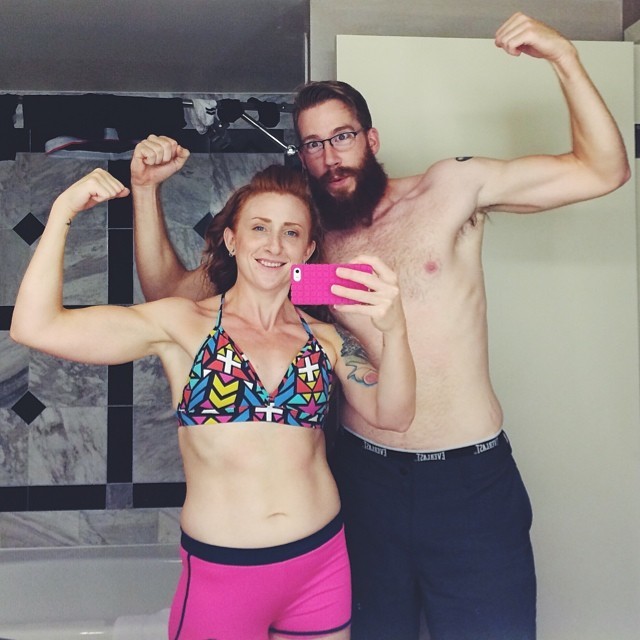 Loving life
For those reading this that think I just eat doughnuts all day long, I do have something to say as well. You're choices are just that, your own. I make my adult decisions based on my own life, the way my body reacts to everything I put in it, my children, my tastes, what I'm doing that day and whatever the fuck else I want to use to make decisions for myself and my family. What I found most painful about the Paleo diet was not being able to eat during travel, holidays or dinners out because of the inability to consume many of today's most popular foods. Having to say "No thank you" at every single kids birthday party when I was offered cake probably made me look a) anorexic or b) a snob.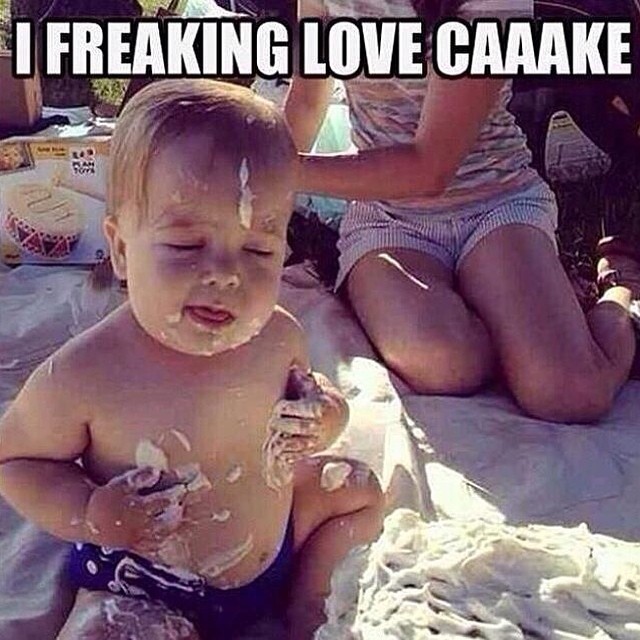 I still maintain a mostly paleo diet, but I continue to eat high carb, moderate fat, because that has been what has helped me attain my goals quickly and without restriction. I am aware of all of the so-called health benefits of eating grain-free, but my love and obsession with science tells me that until there is more research on the subject, I remain an impartial observer to those who wish to experiment on themselves. I will always adhere to a mostly organic, locally sourced diet but it will include the things I love to eat the most and exclude only those things that cause me health issues or taste yucky. I will continue to post mostly paleo recipes, but I will not be bullied into thinking that changing is a bad thing.
Progress is impossible without change, and those who cannot change their minds cannot change anything. – George Bernard Shaw


Without change there is no innovation, creativity, or incentive for improvement. Those who initiate change will have a better opportunity to manage the change that is inevitable. – William Pollard
Have you broken up with the paleo diet? Would you? Why or why not?