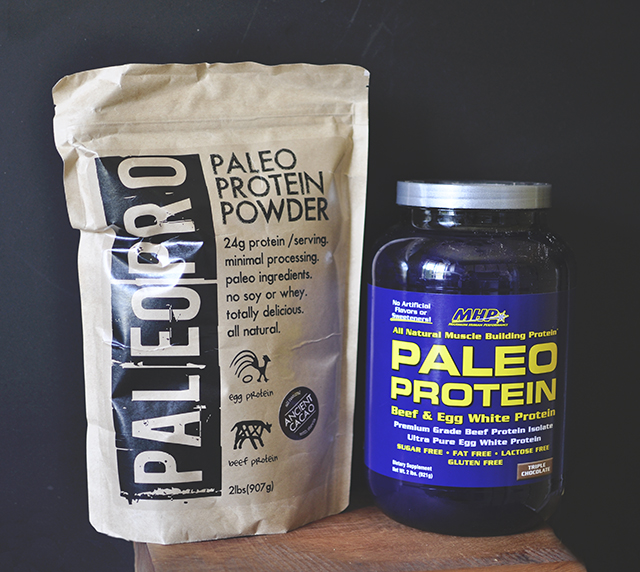 I get a lot of emails from you guys asking me about my nutrition and what supplements I take for recovery or before my workout, etc. I thought I could collectively answer these questions while also simultaneously making you watch my "slideshow" pictures from my recent trip to Carson, California for the 2013 Reebok CrossFit Games (whew)!
The Games were amaze BALLS! We had so much fun every day hanging out with other like minded people and our awesome friends. The crowd there was ridiculous. There were fit people everywhere in as little clothing as possible…including me! Ha!
We go to the StubHub! Center everyday at 8am and got our awesome seats in the highest level of the Soccer stadium, perfect for shading us light-sensitive gingers. Good thing our friends brought some binoculars…
And trying to figure out in the mess of teams and judges what exactly was happening. Thank you JumboTrons!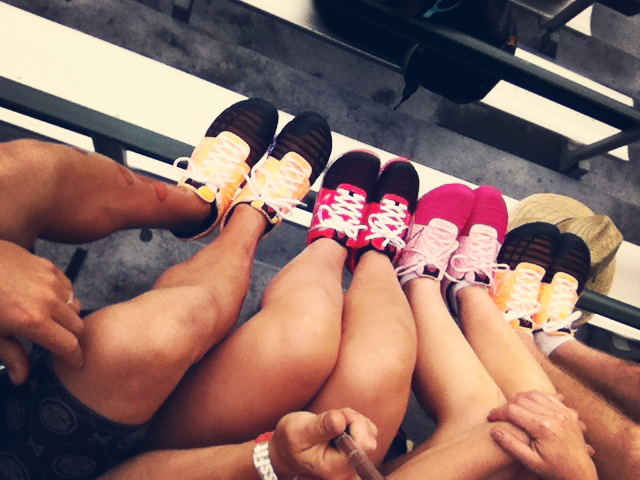 There was also an overwhelming feeling of credit card fatigue…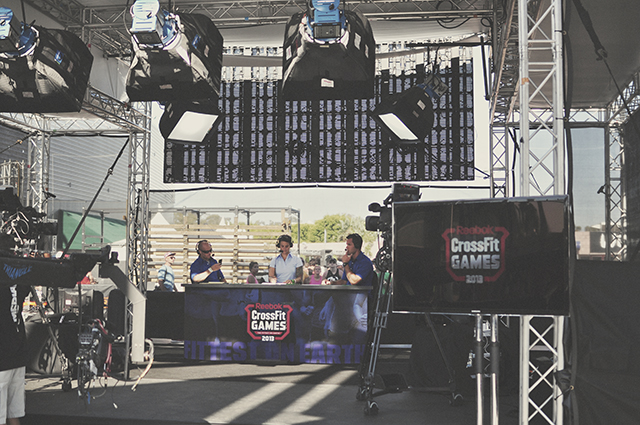 There was also a lot of celebrity picture taking…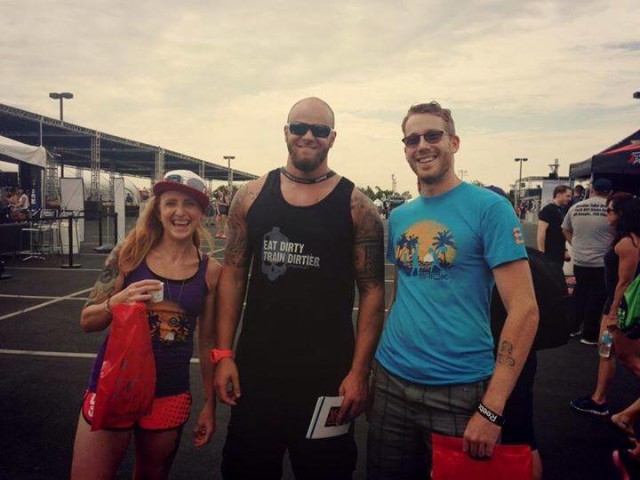 Brandon Morrison from Lift Big Eat Big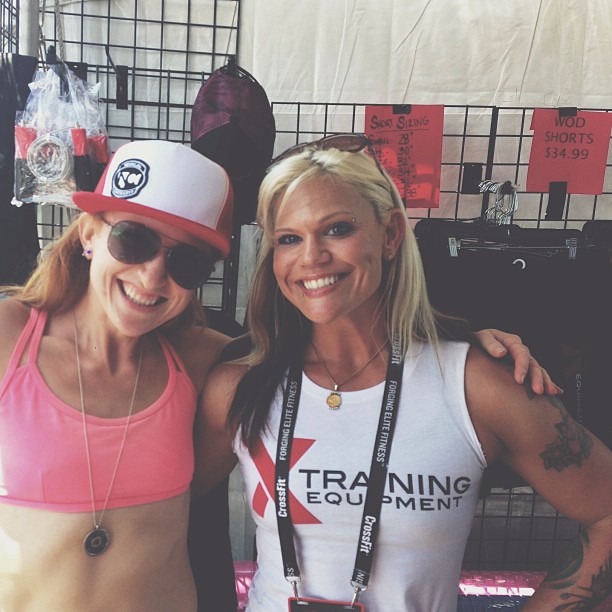 Jenn Yates aka Streaky (Eat Big Lift Big athlete)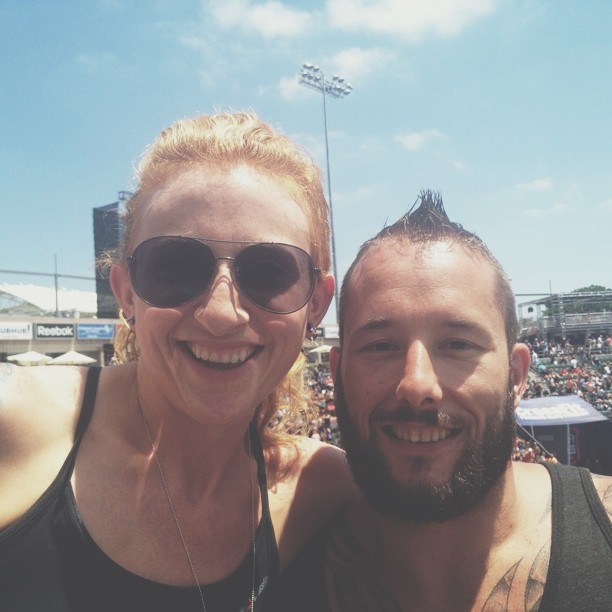 George Bryant from Civilized Caveman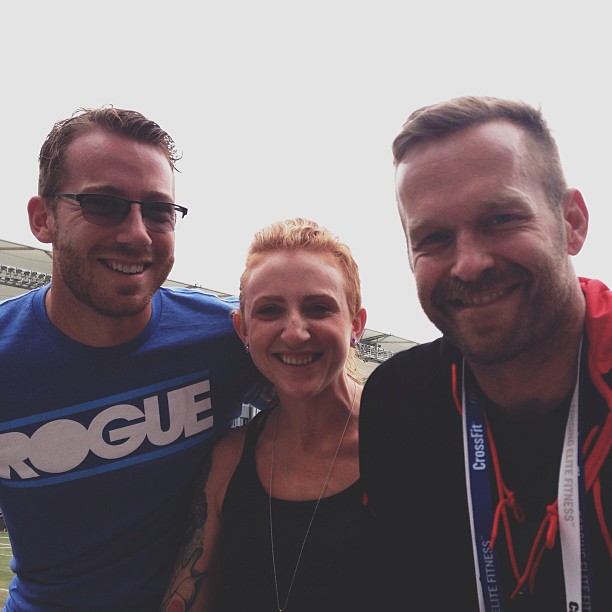 Bob Harper of The Biggest Loser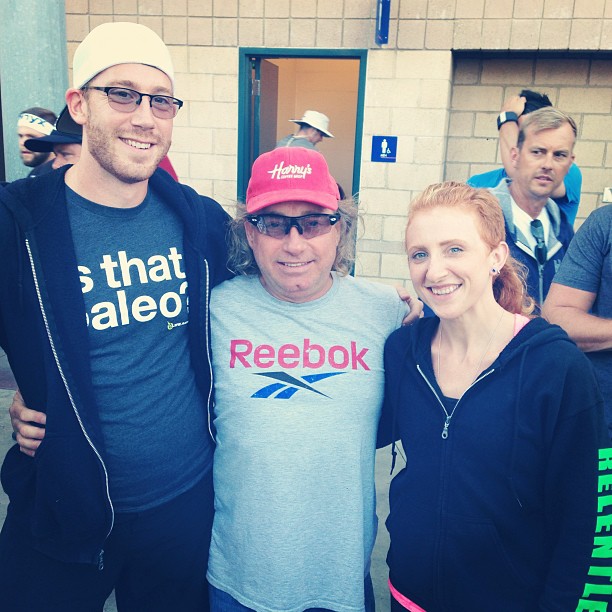 Coach Greg Glassman (CrossFit Founder)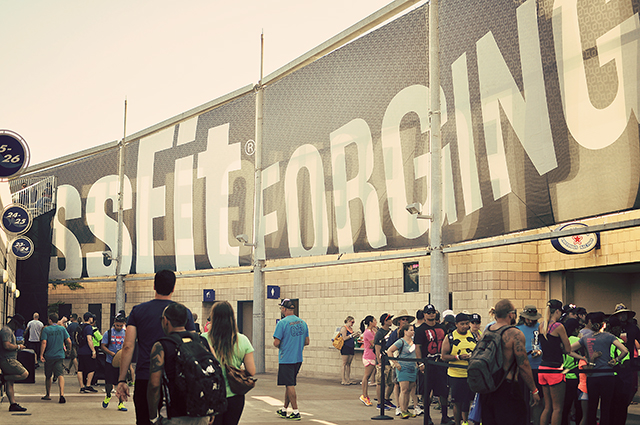 But mostly I had the time of my life and I would do it all over again. Five days kid free! WHEEEEEEEEEEEEEEEEEEEEEEEEEEEE!!!!!!!!!!!!!!!! I'm counting down the days until next year!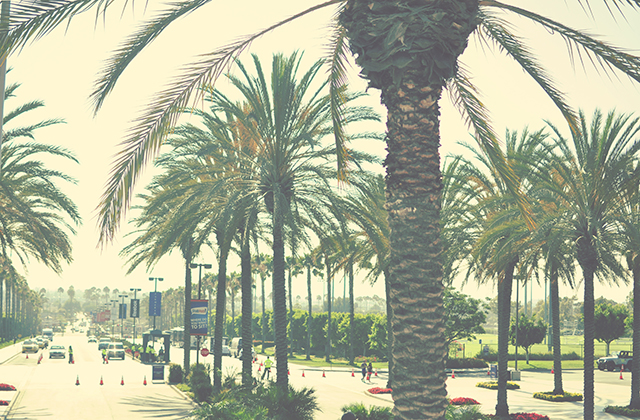 What can I say? I LOVE California.
Okay, enough slideshow. What about my supplements? I don't take very many really (besides the big old bag I got from all the vendors at the Games Vendor Village)…
Here's what I take on a regular basis:
Omega 3 fish oil (which I may or may not discontinue)
Creatine Monohydrate
Glutamine + Calcium + Magnesium
Protein Powder
Dark chocolate (that's a supplement right?)
Other than that, I stick to whole foods and I never had a problem finding paleo friendly supplements (as I just avoided anything artificial). I did always make one non-paleo exception though, because I love something known as Bullet Proof Coffee (if you don't know what it is, click the link). But then I realized what the one non-paleo supplement I was taking was doing to my body. Whey. Whey is from milk. Milk is from cows. Cows that are pregnant. Pregnant cows make all kinds of hormones that go into the milk to help baby cows grow big and strong. I have hormone imbalance that causes an autoimmune disease I've spoken of before. Mostly, it makes my hair fall out…so I quit the dairy and was left with coffee that had lots of fat, but no protein…which I loved…and it kept me full until lunch…and I loved it. SO much. Man, if you haven't tried Bullet Proof Coffee…go out and do it. Right now.
I'll wait….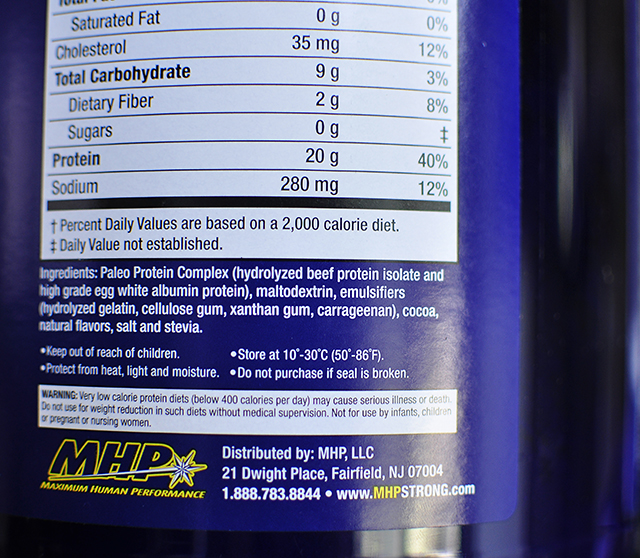 But then I found this "paleo protein powder" at my local supplement store that was called "Paleo Protein from MHP". So I checked it out. Hmmm…maltodextrin. That's corn. Corn is a grain. Grain is not paleo. Fail. Plus it's full of emulsifiers and gums, one of which is a known carcinogen and causes inflammation. I bought it. I know, we're not all perfect and I wanted my Bullet Proof Coffee damnit! It was okay…

But then I went to the Games and I found REAL Paleo Protein powder! It's even got WHOLE EGGS! And it's DELICIOUS! I smuggled it home with me! I am determined to get this stuff for sale locally, in the meantime…I am savouring every delicious smoothie and Bullet Proof Coffee. My ONLY problem with this powder is that it doesn't specify whether the beef is grass fed and if the eggs are free range…
In any case, if you can find it and you don't want to consume dairy, BUY THIS STUFF! It's amazingly delicious, mixes well and is as paleo as it gets right now (correct me if I'm wrong).
I hope that answers your questions for now. Email me if you have more questions I can answer!