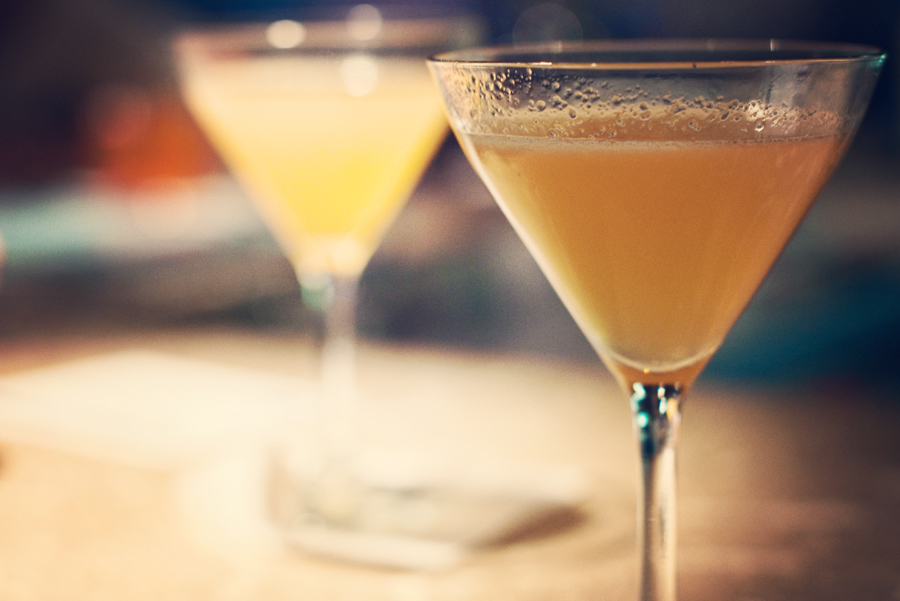 Coming to the end of Sip Around has me feeling both excited (for the main event, of course), but also a little sad. It's been quite a fun little adventure for this mostly housebound mom of two. To have the opportunity to hobnob with cocktail kings and queens, to discuss their dedication to their craft is almost a revelation. I didn't know this kind of cocktail enthusiasm existed outside of the really big cities. In fact, we might have been living with one of the best bars in the world. Clive's Classic Lounge, located on the ground floor of the Chateau Victoria was recently nominated as the World's Best Hotel Bar. Among the other nominees? The Savoy in London.
This only goes to show what kind of culinary town we actually live in here on our little island. So unassuming, some people have never heard of it (most people, really…). Even most folks from Vancouver have never ventured a hop on the BC Ferries to come see what is on offer over here.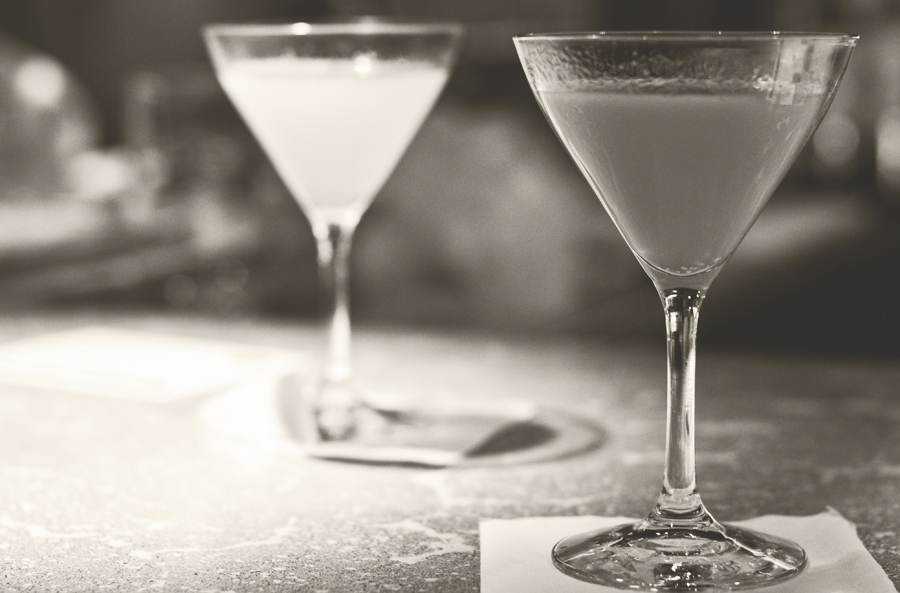 Having only a couple of short days left to make decisions as to which bar we wanted to visit, I chose Clive's. I've heard only good things about it and wanted to find out for myself, just what is the story behind this dark little hotel lobby bar. Much more than meets the eye, apparently.
Being that we hit the lounge on a Wednesday at 3pm, there were not too many patrons to speak to about their experiences there. We had to rely on our own opinions, the amazing cocktail artist Shawn Soole, and a couple of social media mavens (Rebecca Coleman @rebeccacoleman and Lorraine Murphy @raincoaster) parked at the bar.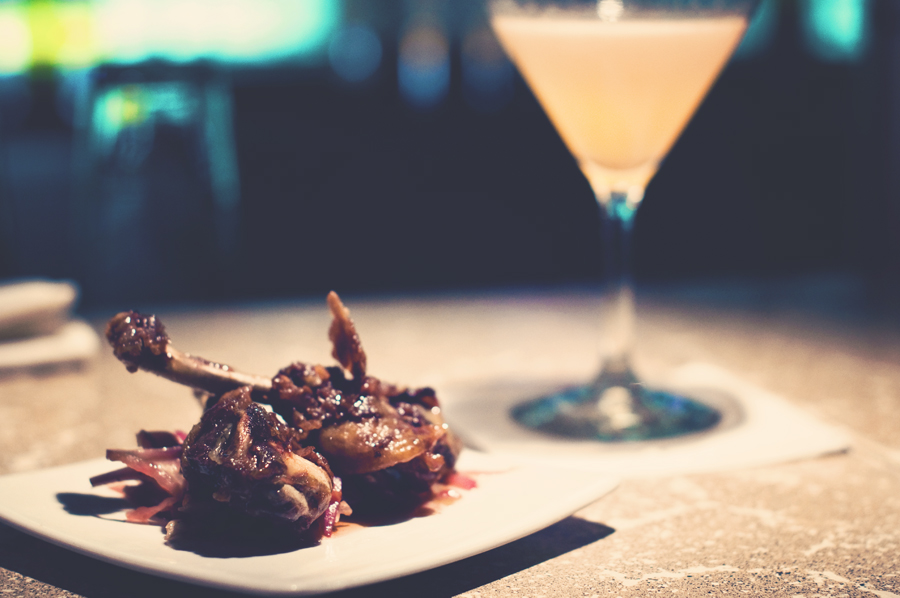 Our cocktails arrived in record speed (could it have had something to do with the early hour?) and they were swiftly followed by two gorgeous plates of duck wings. Being that I was starving and in a mood to drink some of my lonely housewife sorrows away, I dove right in. I may have impolitely had to dig some duck out of my teeth as we discussed the cocktail's flavour overtones with our bar companions. What are first impressions for anyway?
The cocktail was called La Rosa de Dominican and consisted of 2 oz. Brugal Anejo (rum), 1/3 oz. elderflower cordial, 1/3 oz. Cointreau, 2 dashes of orange flower water, 2/3 oz lime juice which is shaken and double strained. This gloriously boozy and citrus-y cocktail was served along side two massive duck wings which were tossed in a honey ginger glaze. They tasted like confit, but they may have been deep fried. In any case, they were delicious and paired quite well with the citrus overtones of the cocktail. My only complaint was that we were not given any utensils to eat the small asian style coleslaw underneath the wings, but then again, maybe it was purely for garnish. I'm not one to waste food though….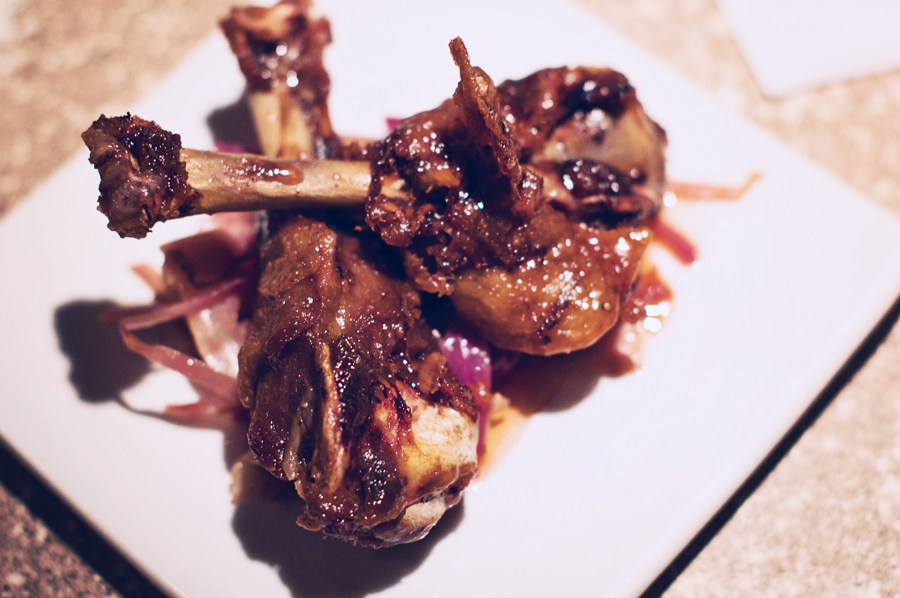 Sitting at a bar at 3 in the afternoon makes for some interesting conversations for sure, and I was glad to have met our two compatriots. As we sat there, sipping our cocktails and marveling at the amount of different gins on offer, we got into a great discussion with Shawn, the head man at this fine establishment. We told us of Clive's (really his own) passion for only the best spirits, syrups, juices, colas, garnishes, etc. Having recently returned from a working vacation in Las Vegas, Shawn had even bought the bar a bootle of some fine, impossible to find spirit. Such dedication to his craft!
I asked how he had time for anything else, but obviously this bar is his life's work, his passion, his rapture, his muse. What he takes from it, he gives back in spades. After my experience at Veneto a few days earlier, I am becoming slightly more inclined to want a cocktail at home over my usual glass of VQA wine or local beer. It's crazy what a couple of eager bartenders can do to your view of spirits and liquers.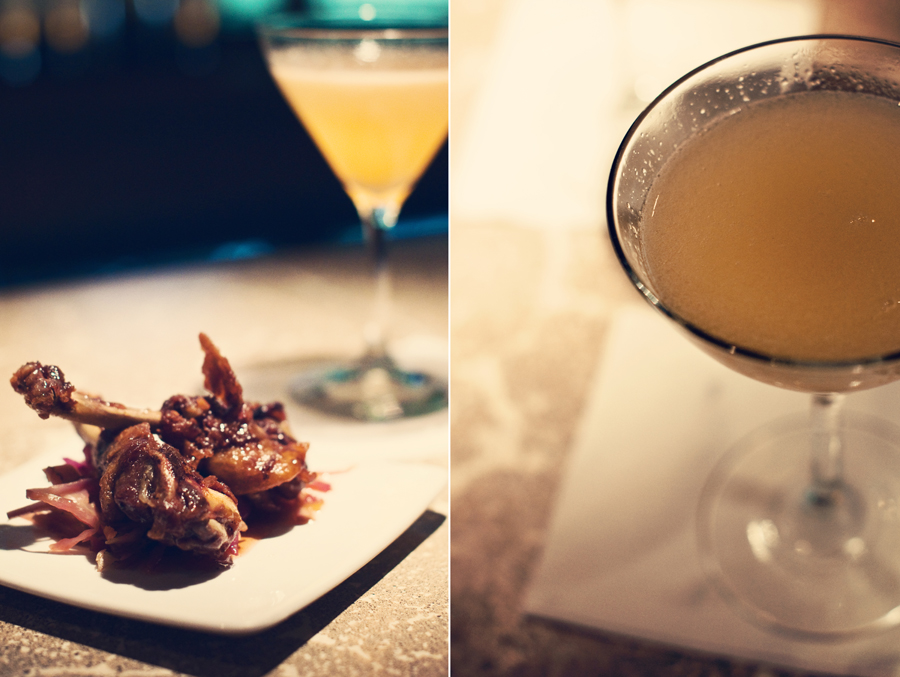 Wanting to see some more of Shawn's amazing creations, we asked for a cocktail outside of the Sip Around event. We were greeted moments later by what Shawn calls a Faux Pomme. Not a drop of anything apple goes into this "Fake Apple" cocktail, instead it is made with Plymouth Gin, Noilly Prat Vermouth, Giffard Pear Liqueur with a dash of Fee Brother's Peach Bitters & a splash of sparkling. I felt like I was going back in time, hearkening to an era when everyone drank cocktails and no one drank beer, except the lowly blue collar workers.
It could have been the atmosphere, the time of day, the influence of so many ounces of alcohol….or it could have been the presence of such a person as Shawn. He busily bustled about behind the bar creating serrano vodka, some crazy herbal concoction with wormwood in it, and then the unveiling of the absinthe fountain.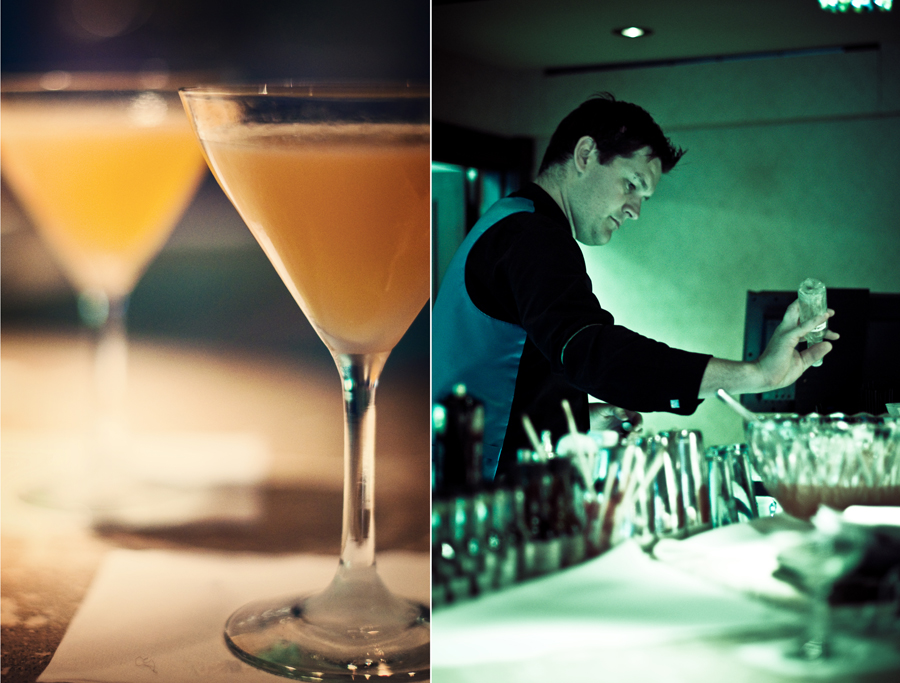 At first I thought it was filled with Absinthe, but it's actually ice water which you can choose to dilute your absinthe in, accompanied by sugar cubes to the side as well. Although I've never tried Absinthe, after speaking with Shawn about it, I will be back to Clive's in the near future to try the Penticton made Absinthe for sure. Who knew that Canada was creating such things?
The main event for Art of the Cocktail, The Grand Tasting, is this Saturday from 7-9:30 pm and is located at The Crystal Gardens.  I'll see you there…