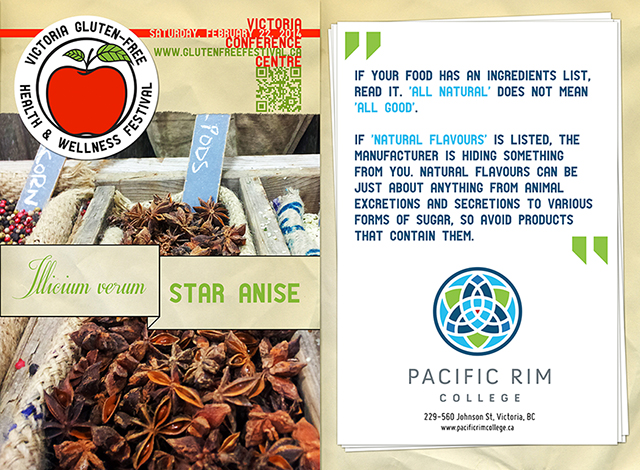 In ten days, on February 22, 2014, Victoria will host it's first ever Gluten Free Health & Wellness Festival at the Victoria Conference Centre in downtown Victoria. I am proud to offer two tickets to giveaway to my readers and a little bit of information for you about gluten, and how it affects us all.
To sum up the Festival:
The event is all about community, education and a love of food and health.
Events around Victoria: An intimate dinner at Be Love Restaurant – February 21, 2014 (tickets are $75 and nearly half sold out)
Dr. William Davis, author of New York Times #1 Bestseller Wheat Belly, will attend the dinner and give a talk on Saturday evening at 7pm
The Festival (from 12-5pm) will consist of gluten free vendors and markets; yoga, food and fermentation demos; talks from nutritionists and global issues on sustainability
Tickets can be purchased on the website – glutenfreefestival.ca
This event is made possible in part by our Platinum Sponsors – Red Barn Markets, Origin Bakery and Pacific Rim College.

Continue reading "Gluten-Free Health & Wellness Festival in Victoria" →