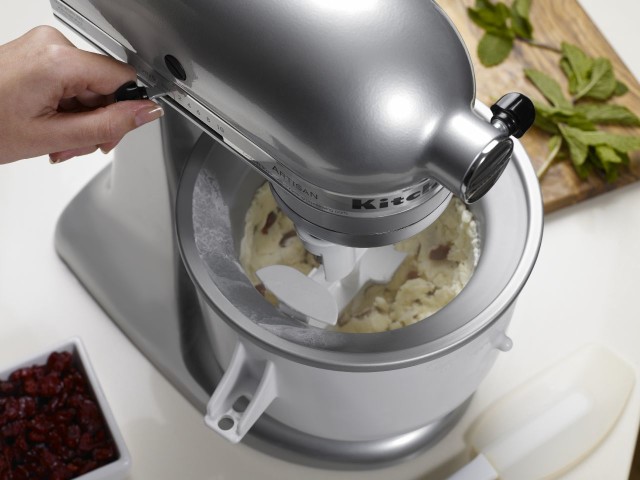 This is it you guys! The final day! 11 Days of Giveaways – Day 11! And it's a BIGGIE. Many of the prizes are things I have or would like to have, but this one right here…I covet. Seriously. You've seen my ice cream posts but you have not seen my ice cream maker…it's a little old, a little slow, a little small and if you put too much in, well, it's a soft serve ice cream fountain.
But this baby, this baby is THE BEST ice cream maker around. The KitchenAid Ice Cream Maker Attachment (MSRP $149.99) produces up to 2.0 quarts of soft-consistency ice cream and other frozen desserts, fits all Stand Mixers except KSM6573C and KSM7 models, has several recipes included with the attachment and features a little quirky bit called the dasher, that rotates inside the freeze bowl to spread, scrape and mix the batter. Unlike mine, that leaves a rock hard layer of my ice cream on the sides of the bowl…
This is The Big FINALE! The last day of an amazing 11 days of giveaways! I am so excited that I could offer these prizes to you guys, because what better way to say thank you for five beautiful years of blogging than giving stuff away, right?!
Unfortunately for my American friends, this prize is being furnished by the Canadian branch of KitchenAid and is therefore only available for Canadian Residents. Sorry about that!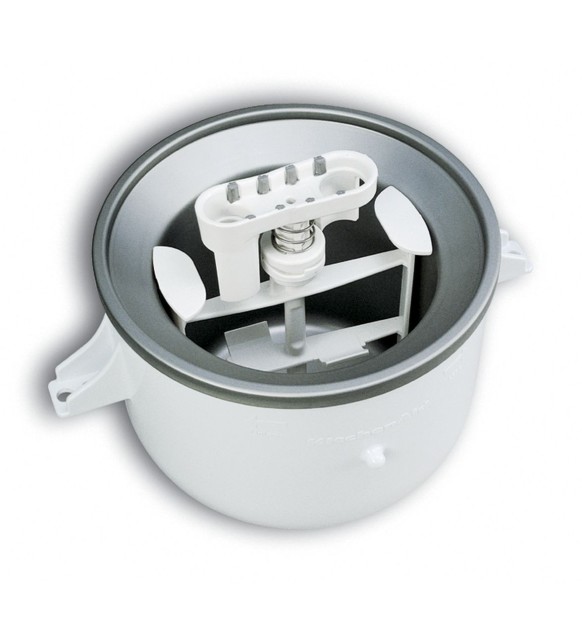 a Rafflecopter giveaway