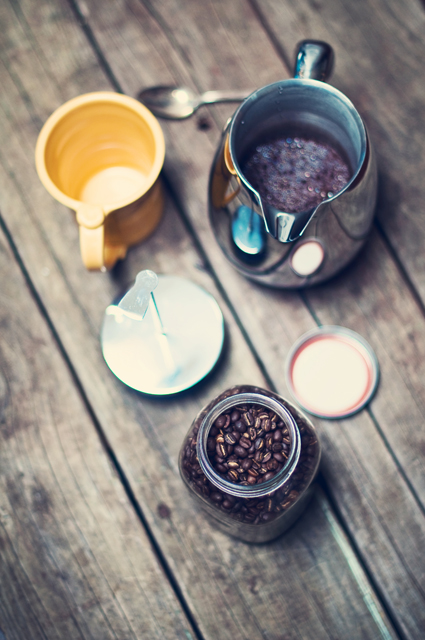 With the hectic lifestyle of living with two young children, two rambunctious dogs, a full time working husband and all of the activities life invariably throws at a family, having a routine in the morning is something I hold dearly to.
My routine is something that keeps me calm, sane and organized when I get up to the screaming of the little ones at ungodly hours of the morning. The first thing I do after rolling out of bed is stumble upstairs to my kitchen where I immediately grab the kettle, fill it up and set it to high. I clean out my Bodum, grind fresh beans and measure them with careful precision. I wait for the steam (no whistling please), and then wait a minute after it boils. I pour it over the beans and let it sit for three minutes. I stir it, pop on the lid and wait another three minutes, I get my cups out, the cream and sweetener if we are using it. I pour the coffee, I sip it, I savour it. It's ready, which means, I'm ready, Ready for what the day has to throw at me, and I can take it all on.
I'm not saying I need caffeine (as I have gone caffeine free with success) but I just love coffee. I love the flavour of it. I love my local bean roaster and I love his coffee. Being Primal for these past couple of months has only made me love coffee more. I put real cream in it…and it is glorious. I only drink water, coffee, tea and coconut water, so my coffee is a must.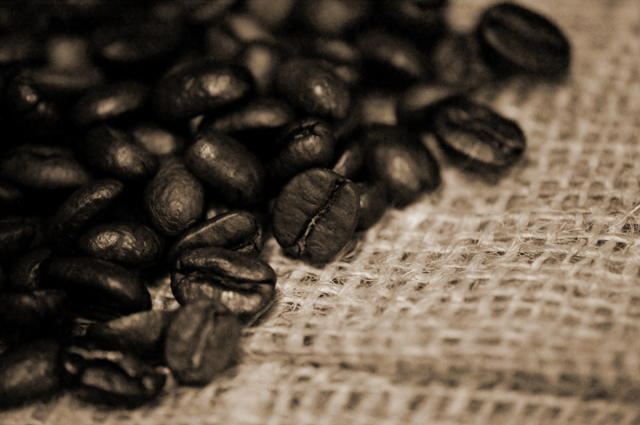 I have been using a Bodum French press every morning for about 8 years. I love my Bodum and it's how I will always make my coffee. I even have a brand new drip coffee maker (courtesy of my inlaws) that sits in my garage untouched. I had an espresso maker, a fancy quick one cup french press, many kinds of grinders, etc. but now I just stick to the simple. I just want my coffee and I want it to be amazing every time. Bodum makes that possible with it's gorgeous French presses. I don't even use the words French Press most of the time, because Bodum is synonymous with it. We all just say Bodum and everyone knows what we are talking about. Much like Kleenex is widely known as the only tissue, even if it's another brand.
This contest is now closed. 
So now that you know I'm in love with a coffee maker (and I have no shame), I'd like to offer you the same. This gorgeous 1 liter Columbia from Bodum is up for grabs. All you have to do is comment on this post. On Friday the 21st of September, I'll pick a winner.
Because the fabulous people at Bodum were so kind as to give one of these bad boys to me and one to a lucky reader, I feel like I should spread the love their way as well. Extra entries for subscribing to Guilty Kitchen via RSS (the little orange steak up there in the top right corner of the blog) or by liking Bodum North America or Guilty Kitchen on Facebook (neither of these is mandatory though). Simply leave a comment for each entry (one extra entry per like or subscription) and I'll count them towards the total. I can't wait to give one of these away!