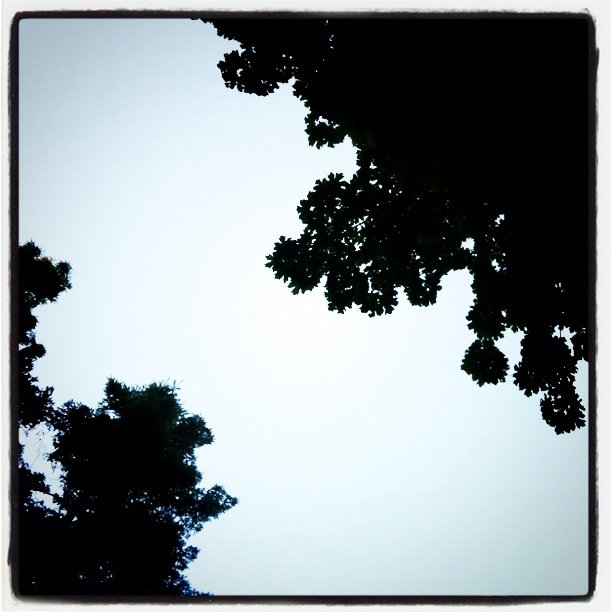 As the summer draws to a close, I am hanging on tight with everything I can muster. The days are shorter, but I try to pack even more into every minute that I can. You might have noticed a lack of personal photos accompanying my recipes like I used to have. This I can blame solely on the possession of an iPhone. In most situations it is more convenient to whip out my tiny cell than to try and carry around my uber heavy DSLR everywhere. 
I actually quite like the feeling I can achieve with the iPhone camera. It's not half bad for most situations, though for my food photos, I always use my Nikon. It's just part of my routine and I enjoy the ability to alter settings the way I want to. Also, the iPhone does not have a way with bokeh…at least not yet.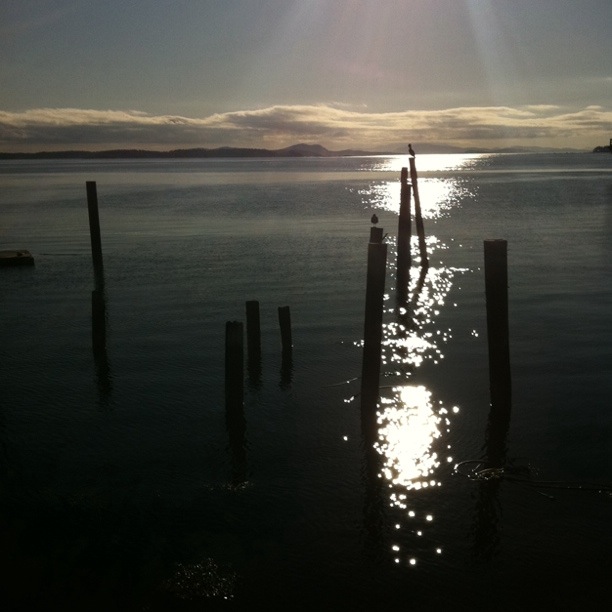 But what is the value of the iPhone to photography? Is it making it more accessible to the masses? Is that a bad thing? What I hear from a lot of professional photographers is that the market is getting saturated with amateurs who profess to be more than what they are. That anyone can be a "photographer" nowadays because there are no barriers to entry. What I see is an art form that may have been out of reach to many is now within grasp.
Those that may never have known they had a knack for photo composition or perfect lighting are now finding themselves taking photos of everything and seeing great results. They are able to practice at opportune times and be discreet with their camera, capturing moments that may have been lost otherwise.
Maybe a passion is slowly growing in them with each 5 megapixel shot they take, leading them to eventually pick up a more complex camera and learn it's more complicated ways.
Not everyone can appreciate art in all it's forms and not everyone can manage to take amazing pictures with such a tiny, hard to focus camera. Those who do are sharing moments from their lives with so many others through social media websites like Instagram, Twitter, Facebook, Google Plus, Tumblr, etc. The world is such a different place than where we were even ten years ago, and a lot of that has to do with the amazing leaps technology has taken us.
To those that would exclude the masses as "photographers" simply because they don't know absolutely everything about f-stops, lighting, manual settings, ISO, white balance, composition, histograms, shutter speeds, etc. I say this: Many (if not most) of the world's most famous photographers are or were self taught. The best example has to be Ansel Adams, who simply learned as he went and is probably on of the most famous fine art photographers in the world. We all have to start somewhere.
So let's all just agree to disagree shall we? I will go on with a glass half full kind of attitude where everyone with a camera is a potential Ansel Adams, care to join me? Or you can be one of the others who refuses to think of anyone with a camera as a professional unless they've been to three hundred and thirty two photography classes, have sixteen certificates on their wall from god knows where and own every lens known to man along with the most expensive full frame camera on earth.
The decision is yours…
One year ago: Roasted Parsnip and Apple Soup

Two years ago: Roasted beet and Yogurt Purée

Peach Salsa

Yield: Approximately 1 cup
Prep Time: 15 minutes
Cooking Time: N/A

11/2 whole peaches
1/4 small sweet onion (about 1/3 of a cup)
1 tbsp chopped fresh basil
1 whole jalapeno, seeded and minced
2 key limes, juice of

1. Peel peaches by cutting in half and gently pulling back the skin. Some people might prefer gently blanching the peaches in boiling water for one minute and then cooling before peeling. This makes it easier if your peaches are tough to peel.
2. Cut peaches into slices and then into a fine dice. Place in a medium sized bowl.
3.  Mix remaining ingredients into peaches and serve immediately over freshly grilled salmon.
Similarly delicious recipes from other fabulous food blogs:
Grape and Radish Roasted Salmon from The Hot Plate
Salmon with Nectarine Salsa from Foodess
Salmon Niçoise Salad from Kokocooks
Blackened Salmon Tacos with Avocado Mango Salsa from A Dash of Sass
Rhubarb and Chipotle Grilled Salmon Salad from Sweet Sugar Bean