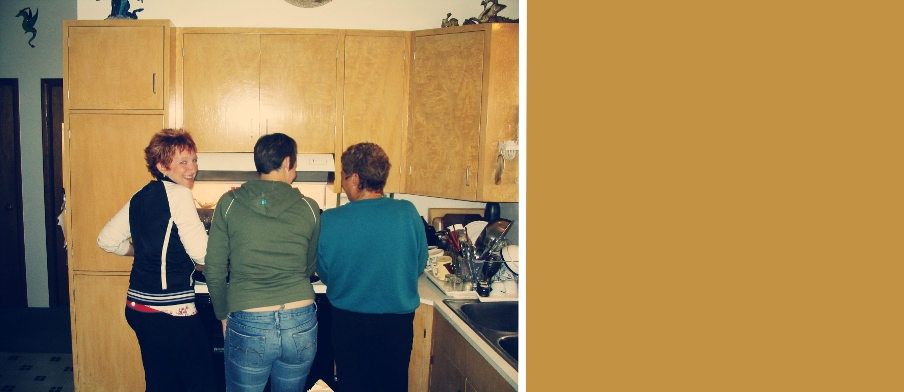 It's a little late but, Happy Thanksgiving to all my American readers!
Seeing as we had our Thanksgiving almost a full month ago, and I already shared my recipe for Pumpkin Chiffon Pie (the ultimate Thanksgiving dessert!) I thought I would instead, share some photos from a Thanksgiving a few years ago. Before my sister and I had children and before my parents up and sold the family home to move into an RV and head to Mexico for the winters. It seems like so long ago, it's amazing what can change in five years.

I feel like I was just a kid then, though I still try to act like a kid once in a while, but responsibilities usually get the better of me. Funny how our lives take such steep inclines in so few years. It seems like not long ago, sitting in my Psychology 9 class, that I felt like nothing would ever change. Must have been all that teenage angst right?
If only I could go back and tell my teenage/young child self not to worry….to cherish every moment spent with those we love. They won't always be around you know.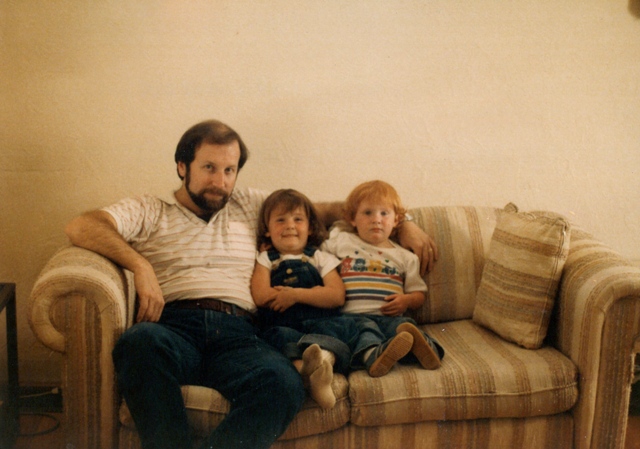 "Love you Uncle Richard, wish you were here to share a glass of wine with. But I'll raise one for you tonight and hope that you are somewhere tropical and warm, a computer by your side and a glass of Merlot in your hand. Cheers!"
I would also tell myself that it won't always be as bad as it seems. Those braces and extra pounds will go away! Your sister will be someone you actually love and want to talk to!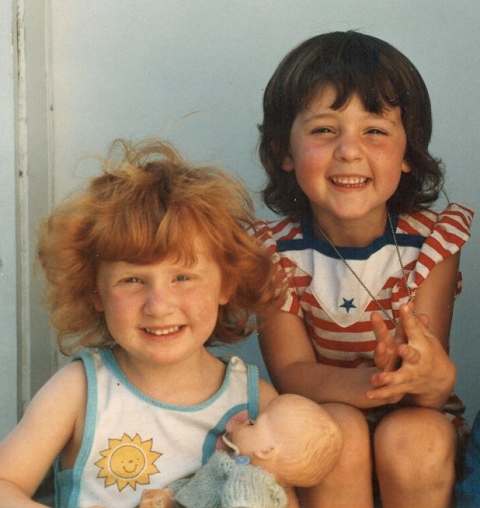 So for this day after American Thanksgiving I want to say that I am thankful for my family and all that we've been through and have yet to go through. We will always love each other, no matter the things that happen. I'm glad I have you all in my life, and I tip my glass at those we've lost these past years.
So with that, let's get into this recipe. If you've filled yourself to the brim with turkey/goose/duck/other poultry, stuffing, gravy, mashed potatoes and the inevitable rich dessert, isn't it time to lighten it up a bit?
This is a seasonal and delicious salad, full of flavours and as filling as you'll want it to be. Try it while celery root is still in season!
Celery Root Salad

Yield: 2 entrée size, 4 side or 6 starter salads
Prep Time: 25 minutes
Cooking time: 10 minutes

For the Dressing:
1 tbsp Dijon mustard
1 tbsp capers, minced
2 tbsp mayonnaise
juice from half a lemon
1/4 cup walnut oil
4 spears green onion, finely sliced
1 tsp truffle oil (white or black)
fresh cracked pepper to taste

For the Salad:
1 large celery root, peeled
6 slices thick cut (preferably double smoked) bacon, diced
1/2 cup walnuts, halves or pieces
4 cups baby arugula or other salad greens
75g Gruyere or aged Gouda cheese, grated or shaved

1. For the Dressing: Mix all in a small bowl and set aside.

2. For the Salad: Fry the bacon in a cast iron or other heavy bottomed sauté pan until just slightly crisp. Remove from heat and drain on paper or kitchen towels.
3. In a 400°F preheated oven, roast the walnut pieces for 8-10 minutes. Check after 5 minutes and every minute or so after to prevent burning. Remove from oven when fragrant and golden brown on the edges.
4. Using a mandoline, slice the celery root into fine matchsticks (julienne).
5. Toss the celery root with the dressing and set aside.
6. Arrange the greens on two plates and spoon the celery root on top.
7. Garnish with bacon, walnuts and shredded or shaved cheese and serve.
Similarly delicious recipes from other blogs:
Celery Root Soup on Orangette
Truffled Chanterelle, Celery Root and Potato Gratin Recipe on 101 Cookbooks
Soothing Potato, Celery Root and Sunchoke Cream with Purple Potato Chips on Canelle et Vanille
Celery Root and Apple Salad on The Wednesday Chef
Celery Root Mashed with Sage Ground Beef on La Tartine Gourmande