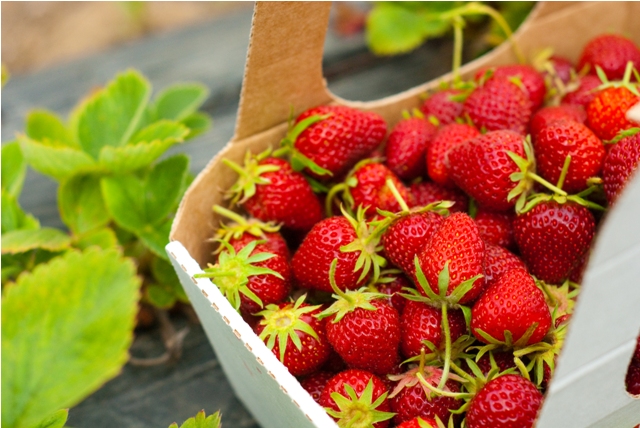 It's the simple things in life that make it worthwhile.
Taking your children out to a farmer's fields and wading through rows upon rows of succulent strawberries while you pray to some foodie god with a good sense of humour, that your child eats under a pound of the sweet red jewels ranks right up there.
Last weekend, we made a journey to the Saanich Peninsula, a stretch of farm land located across Saanich Inlet from us. Stretching out for many acres is a farm called Oldfield Orchard and Bakery, where U-Pick strawberries are a seasonal favourite of many people from Southern Vancouver Island.
We'd never done it before, but the thought of all those juicy berries just called out to me.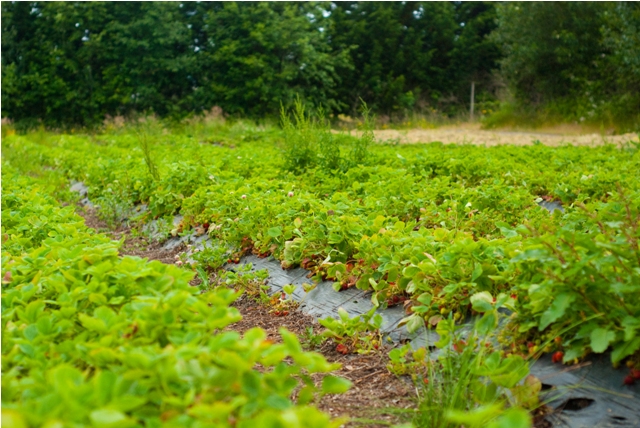 Taking one toddler and one sleeping newborn baby out to the fields to pick those juicy berries was a bit of a challenge, but not one that could not be overcome by the thought of juicy strawberry pie loaded up with lots of fresh whipped cream.
I have to apologize to Oldfield Orchard, I think my son may have eaten more than he put in the baskets…but we did end up buying two large baskets and a pie was made that very day.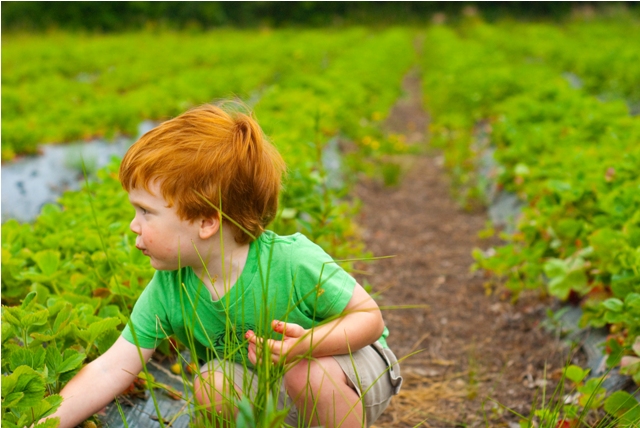 The easiest part may have been the sleeping babe, who never so much as made a peep the whole trip.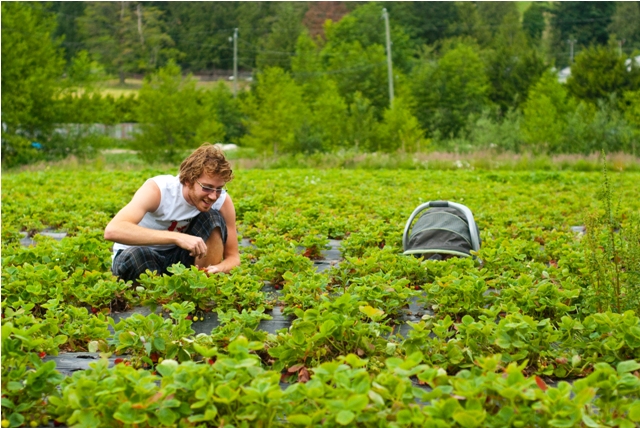 Although the recipe is merely a take on my Strawberry Rhubarb Pie Recipe, it is equally as delicious:
Fresh Strawberry Pie
Yield: One 9-inch round pie
Prep Time: 30 minutes (plus one hour of chilling time)
Cooking Time: 1 hr 35 mins
For the Crust:
4 oz vegetable shortening, cut into small pieces and chilled
4 oz butter, cut into small pieces and chilled
12 oz all purpose flour
1 Tbsp sugar
1 tsp salt (1/2 tsp if you use salted butter)
1/2 cup buttermilk, ice cold (a couple of minutes in the freezer should do nicely)
1. Mix flour, sugar and salt in large bowl.
2. Cut in the fats with a pastry cutter. (Alternatively, you could do this in a food processor)
3. Slowly pour in the buttermilk (a couple of tablespoons at a time) until the mixture begins to get clumpy.
4. Form into two balls, flatten into discs, wrap in plastic and refrigerate for at least 1 hour, but more is better.
5. Meanwhile, make the filling….
For the Filling:
6-7 cups fresh strawberries, halved (about 2lbs.)
1/2 cup brown sugar, packed
1/3 cup cornstarch
1 1/2 tsp vanilla
zest of 1/2 a lemon
pinch or dash of cinnamon
1. Stir all ingredients together in a bowl and set aside in refrigerator until ready to use.
Assembling your pie:
1. Preheat oven to 400°F. Roll out dough discs to 11 inches around.
2. Line a 9″ glass pie dish with the first rolled out dough. Trim the edges to within 1 cm of pie plate.
3. Pour in filling. Top with second sheet of pastry and trim those edges the same as the first.
4. Tuck top edge under bottom, forming a crust, pressing all around with the butt of a knife or your thumb to seal edges.
5. Cut lines or decorative cut outs into top crust to allow for steam to escape.
6. Bake for 20 minutes, then turn oven down to 350°F and bake for another 60 to 75 minutes. Pie is done when crust is thoroughly golden brown.
8. Remove from oven and set on cooling rack for at least 1 hour (but best if more like two to three hours) before cutting in to it.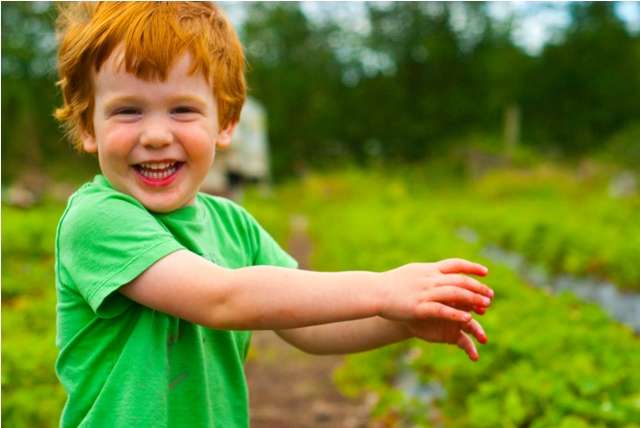 I can't resist letting you into our world….if only for a dreamy second…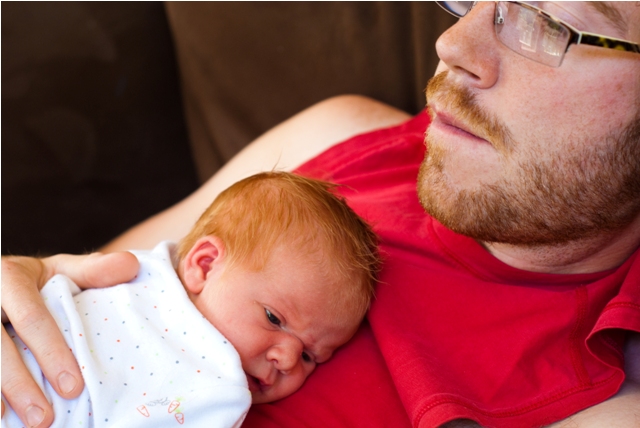 So don't skip the family outings this year. If you have a u-pick near you, be sure to give it a try.