Just a quick post, and even a recipe!
Our on again off again labour finally turned into something when my water broke on Tuesday morning. Our little girl arrived two hours later at 7lbs. 13 oz. We're back home and we're all doing great!
Here she is: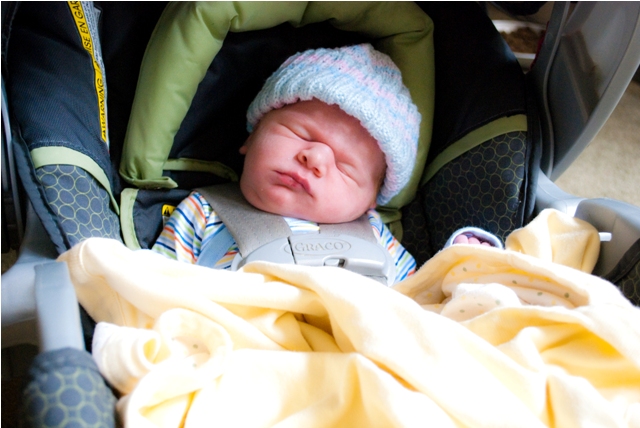 and of course, the family shot: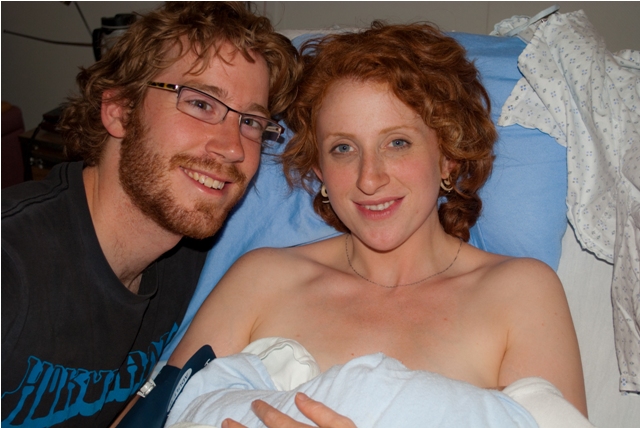 And if you are in dire need of a Guilty Kitchen recipe for the next couple of days, then head on over to Simple Bites where my newest pie creation is on display.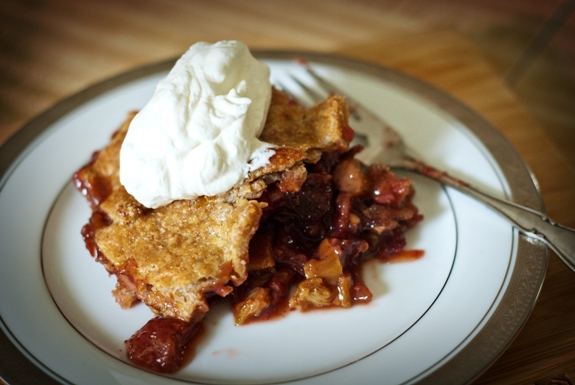 Strawberry Rhubarb Pie with 100% Whole Wheat Crust