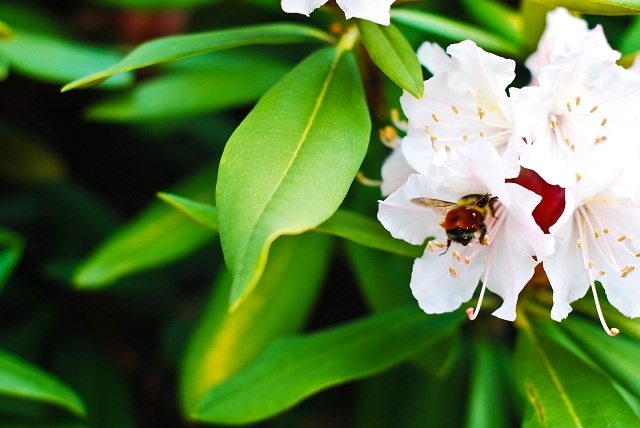 I haven't been keeping up on my cooking these days. Well, let's not say that. I have been cooking every night, as usual, but these days, I am sticking to old standbys and cheaper meals. It could be the weather outside has me spending more time in the garden, or on the deck with the kiddies, or it could have more to do with this writhing alien in my belly.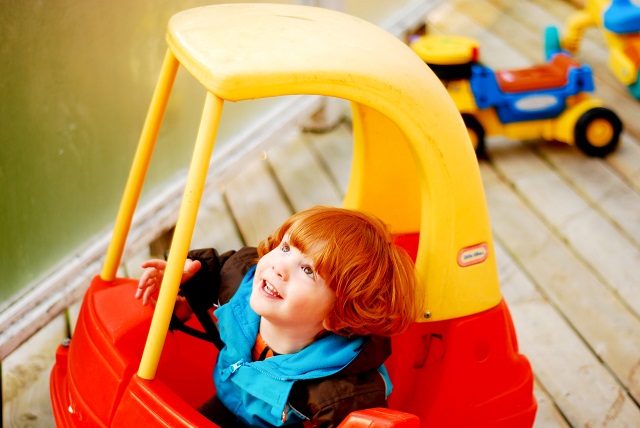 One forgets how time consuming simple tasks become when you can't stand up for more than 30 minutes without having your feet ache, your back be on fire and your head feel light. That's when I tend to stop what I'm doing, head out to the deck, slump myself into lounging deck chairs and wait it out.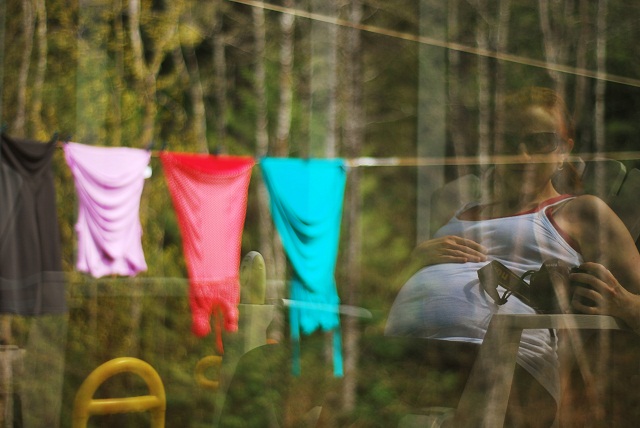 But even if they take up all my time, at least the setting in which I am forced to perform these tasks is beyond beautiful.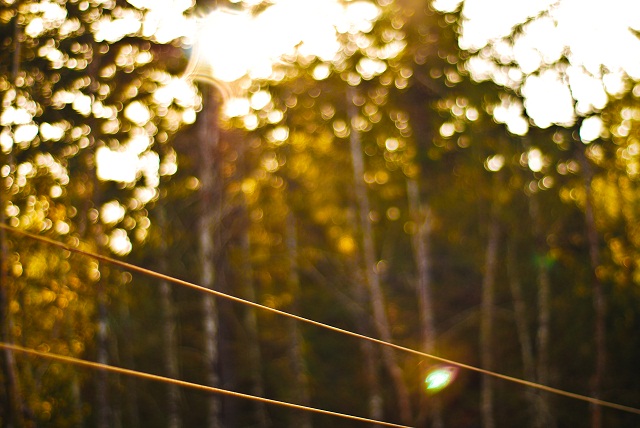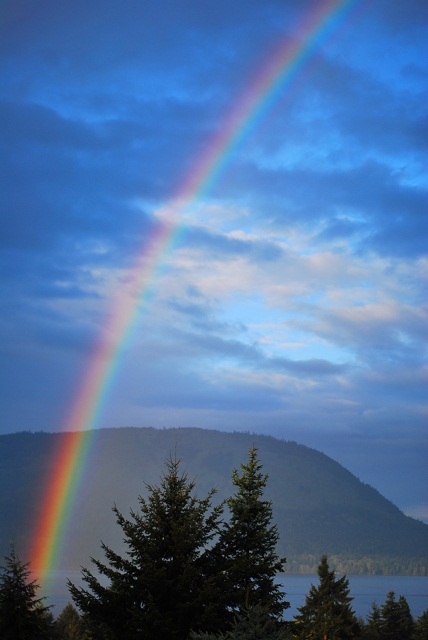 Sometimes, I just stop for long enough to give this little guy all he wants in life, a ball to search for down by the creek.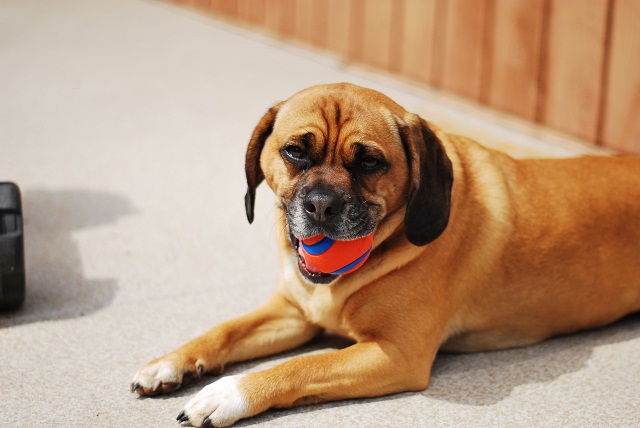 I've also been taking time out from my busy stay-at-home schedule to get more time with my camera and just enjoy the pictures being taken. Sometime I forget that I have other things to take pictures of beside what I'm about to stuff in my face. And so we've been taking little trips in to the city and around our village to really enjoy ourselves and spend our time together. Me and the little man are really enjoying being one on one so much, and I know this time is coming to an end soon, so I revel in it at every chance I can.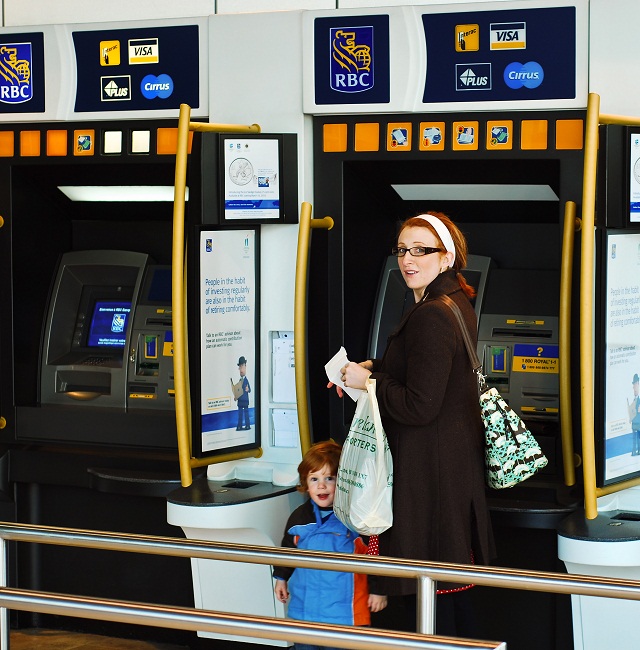 Sometimes that means we need to get some moola!
Last week we made it into Victoria, to make a trip to China Town.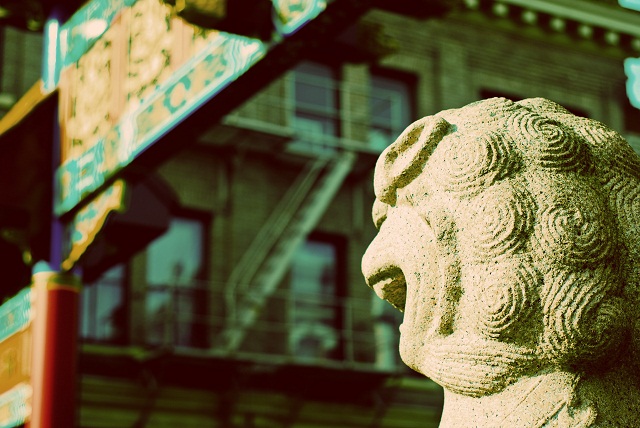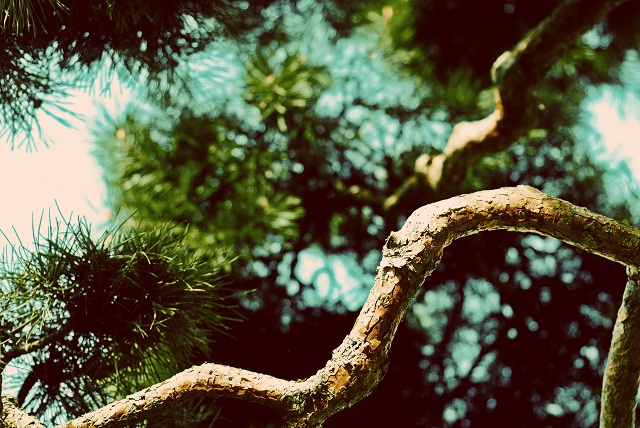 We used to buy a lot of our produce there, but it is now a 45 minute drive away and is no longer the money saver it used to be. Now we rely on the Farmer's Markets and local stores around, but it's nice to visit the old haunts once in a while too.
So the recipes this week and last have been one I know and love, recipes I've come back to time and time again because they are tasty and easy and relatively cheap. Recipes like my Mom's Creamy Caesar Salad Vinaigrette, or this Greek Salad, or my Dijon Rosemary Chicken Marinade, my Spinach and Chèvre Stuffed Chicken Breasts or my Signature "Big" Salad. These are all recipes I adore and would eat any day of the week. I know how to make them with my eyes closed, and so I do.
The following recipe is one from a few months back, but relevant nonetheless. There's nothing quite like fresh oysters in their shells. Being that I am "with child" I am not "supposed" to eat them raw, so no raw oyster shooters for me. What I do like besides raw though, is Oysters Rockefeller. Again though, *sigh*, the recipe contains wine, which at the moment I am not allowed to imbibe in and therefore have none just "hanging around", know what I mean? I had to come up with a recipe that featured the same amazing flavours, but a little less of the booze.
I would like to make a note about the wily little creatures you are about to remove from their quiet little homes. Please buy the correct implements to do so. I had no oyster knife at the time and it took me quite a while to figure out how to get them out without removing the first three layers of skin from my hands. I did resort to the use of a screwdriver, which worked, but I DO NOT recommend it! As you can see from the pictures below, it wasn't pretty. I am no amateur oyster shucker either, as I used to work at a raw oyster bar and shucked incalculable oysters every night for the patrons of a local pub. So don't just go grab a screwdriver with no experience and think you might do the same. Get an oyster knife!
Baked Oysters
Yield: 4 Baked Oysters
Prep Time: 5 minutes
Baking Time: 10 minutes
4 large oysters, in the shell
1/2 small onion, diced fine
1 small bunch of fresh spinach (about 2 cups, loosely packed)
2 Tbsp butter
salt and pepper
Parmesan cheese, grated
Know thine enemy…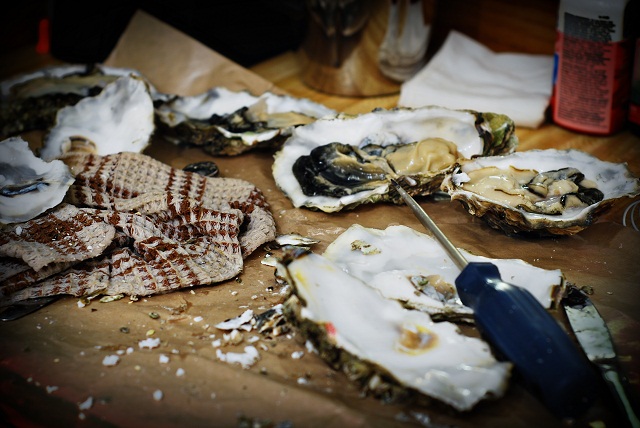 1. In a small sauté pan, melt the butter and add the onions. Cook until softened.
2. Add in spinach and sauté until spinach is completely cooked and tender.
3. Season with salt & pepper and set aside.
4. Shuck oysters using an oyster knife, making sure not to lose any shell pieces into the oyster. If you do, and you can't tell where they are, you might want to rinse the oyster under cold running water until you feel it is free of debris.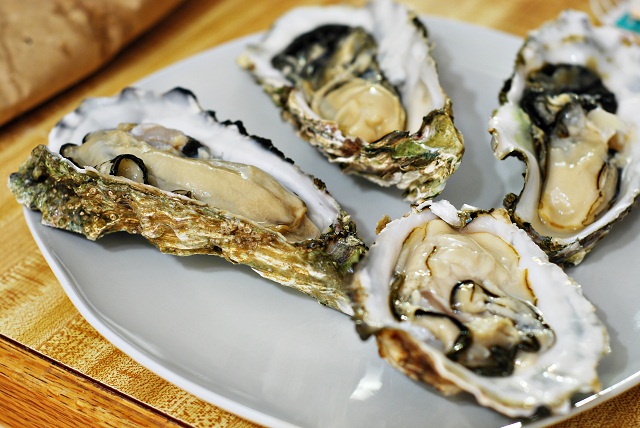 5. Be sure to cut the muscle attaching the oyster to it's shell as well, to aid in ease of consumption.
6. Top each oyster with spinach mixture, sprinkle tops with Parmesan cheese and bake in a 400°F oven for 10 minutes. Serve immediately.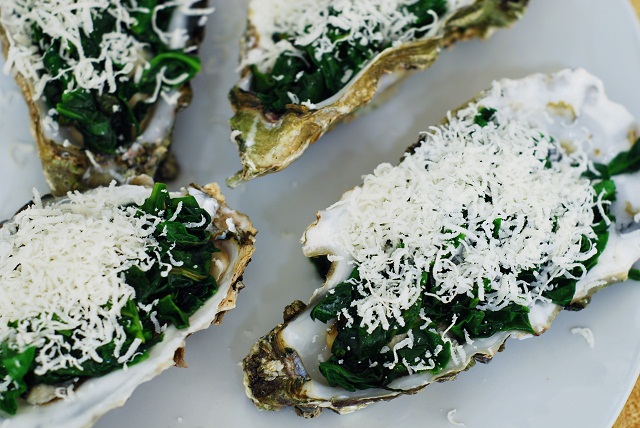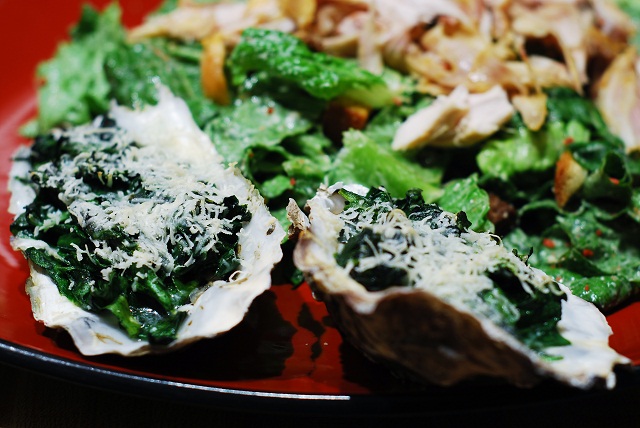 As the weather begins to warm up, I'll be spending more time with these two, but I hope that as the seasons change there will also be many new and exciting recipes for me to share with you. Stay tuned for those and more!