The perfect brownie can be many things to many people, but i have only one request, there must obscene amounts of chocolate. Yes, it should be chewy, and dense and have somewhat crispy edges, but the chocolate factor is non-negotiable.
Seeking out and testing the perfect brownie is not for the faint of heart. It takes a lot of chutzpah to consume more cakey, chocolate goodness then is humanly necessary. One must be brave, strong willed and have impeccable tastes. There is not much leeway in my preferences for what a brownie should be.
And so we come to this recipe. Yes, I took the basic information from "The Baked Brownie", but I found that recipe to be lacking in serious chocolate flavour. And so I tweaked a few things here and there, and bring you my version of perfection. Enjoy!
Perfect Brownies
inspired by "The Baked Brownie"
80 g all purpose flour, sifted
1/2 tsp salt
3 Tbsp cocoa
6 oz dark chocolate (70% cocoa solids or more)
4 oz butter, cut into small pieces
1 tsp instant coffee
1/4 cup granulated sugar
3/4 cup dark brown sugar
3 eggs, well beaten
1 tsp vanilla
1. Grease sides of an 8 x 8 baking pan.
2. In mixing bowl, combine flour, salt and cocoa.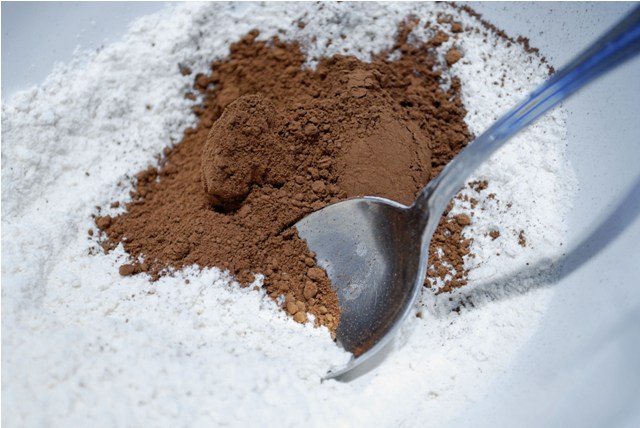 3. In double boiler (or metal bowl resting on top of a saucepan of water), melt together the chocolate, butter and coffee.
4. Add sugars and remove from heat.
5. Add in eggs and vanilla, but do not over beat.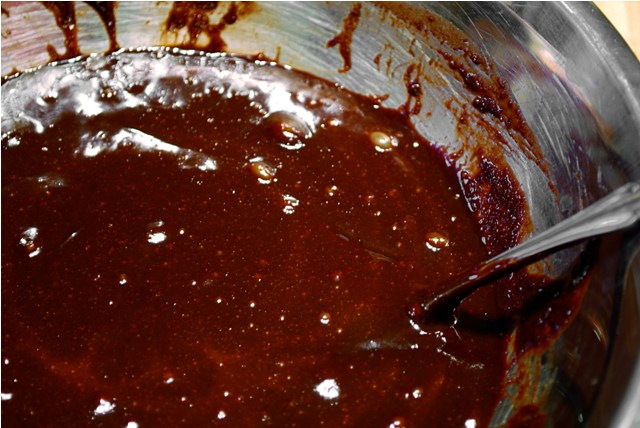 6. Sprinkle flour over chocolate mixture, folding gentle with a spatula. Again, to not over mix.
7. Pour into baking pan, bake 30 minutes (rotating halfway) or until edges are completely cooked and center is slightly underdone.