It's a funny thing, the internet.
It can bring the whole world to your fingertips or propel you out into the vast galaxy that is the world wide web right from your home or office and yet still feel as private as that little room in the bank where you open your safety deposit boxes. Yet the way in which people use their connections is as varied as the spices in your kitchen cabinets. So it was this weekend, where my husband's online gaming world finally came into reality.
For a while now, my husband has been playing games online with strangers as part of what they call, a "clan." Oh my god, how nerdy is that?
Anyway, they call themselves The Lazy Bastards and most nights, it's where you'll find Mr. Guilty Kitchen. I won't bore you with the nitty gritty, if you're interested, click the link above.
Long story short, the clan (who are from all over the world), organized a BBQ get together about 40 minutes from our house. Mr. Guilty was introduced to these forums by our dentist, Festus, and he was to be our gracious host. I was excited to be a part of this whole thing (I'm very supportive of Mr. Guilty) and agreed to share in the burden of cooking for 20+ people in someone else's kitchen. Someone I'd never met, no less.
The day before the BBQ, as you may have read, my little angel of a son, knocked over my tripod and smashed my brand new Nikon D60 to smithereens. *sob*
But fear not, loyal readers, our gracious host, Festus, lent me a Canon Rebel E0s for the two day event and I documented everything. And here it is, although I don't have all of the recipes yet, so please be patient while I round them up.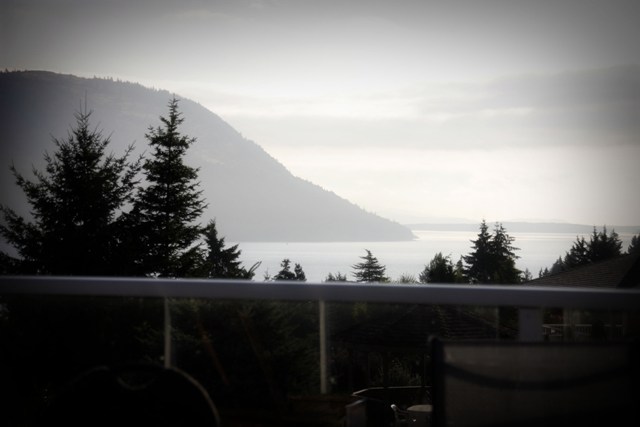 It all started with a view….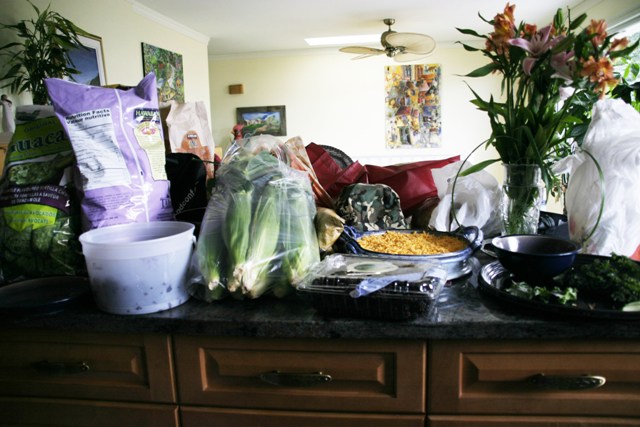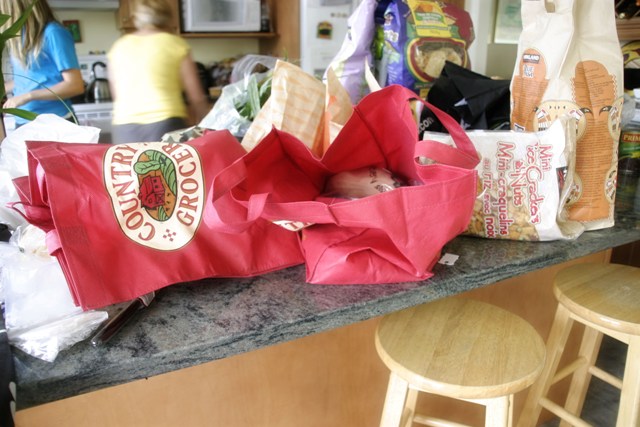 and of course, some shopping…for 20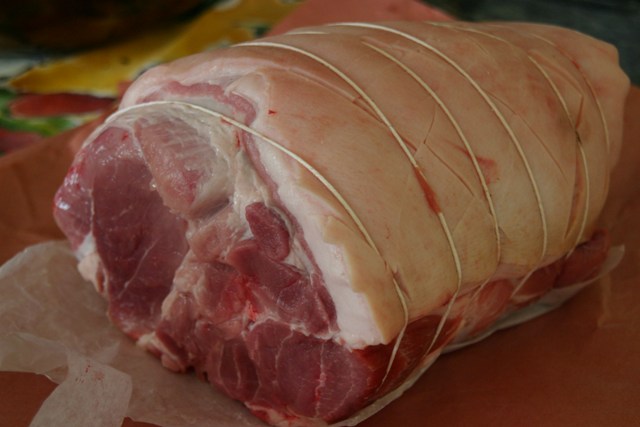 Pork Picnic Roast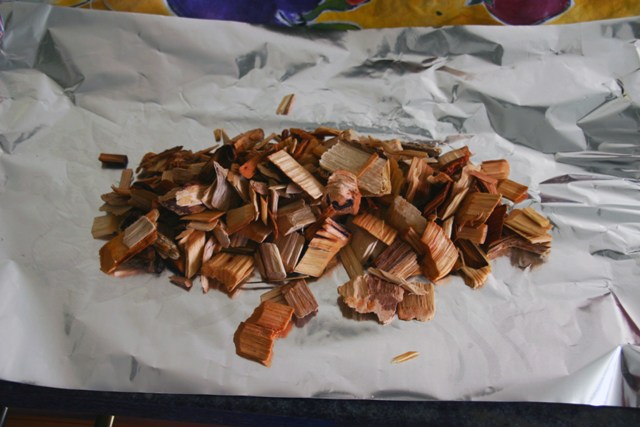 Alder wood smoked of course…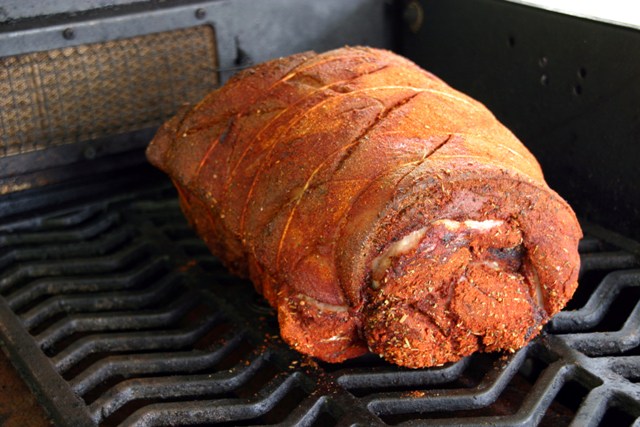 Slow roasted for 10 hours, with a dry rub (recipe here)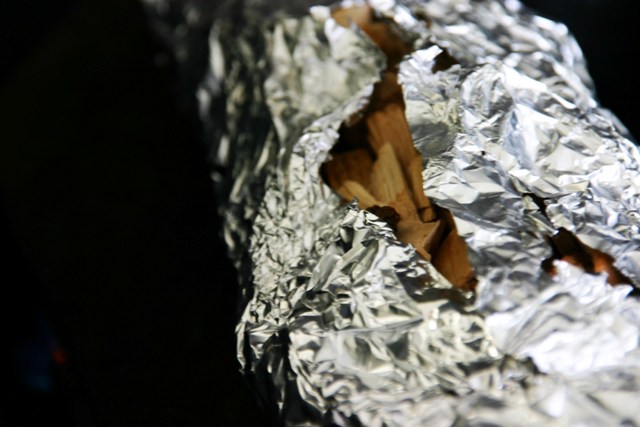 Wood chips smokin' away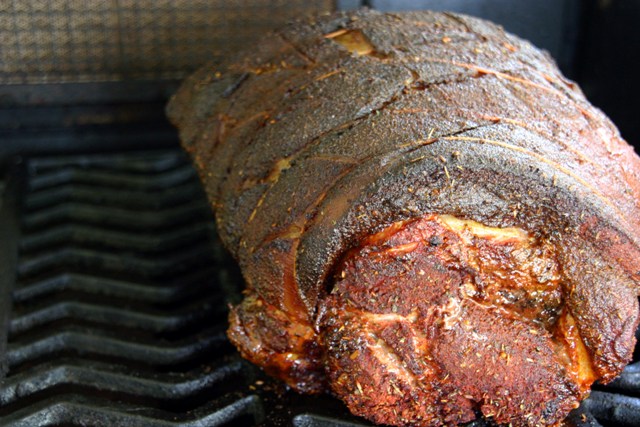 We sprayed it every hour or so with Apple cider vinegar and beer…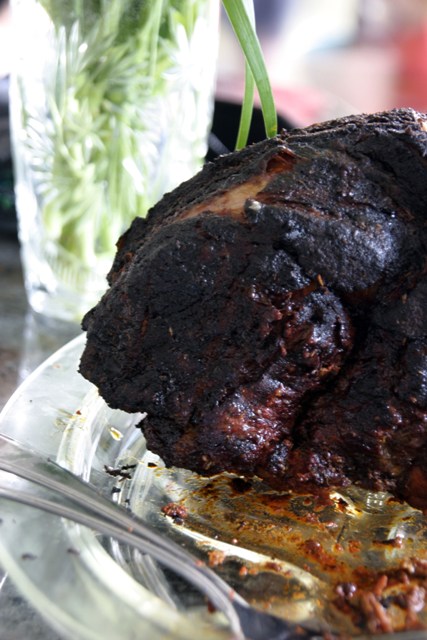 Ta da!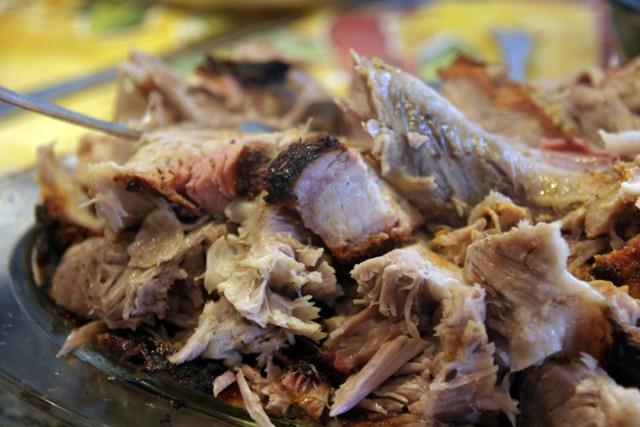 It could have cooked a little longer, but it was delicious!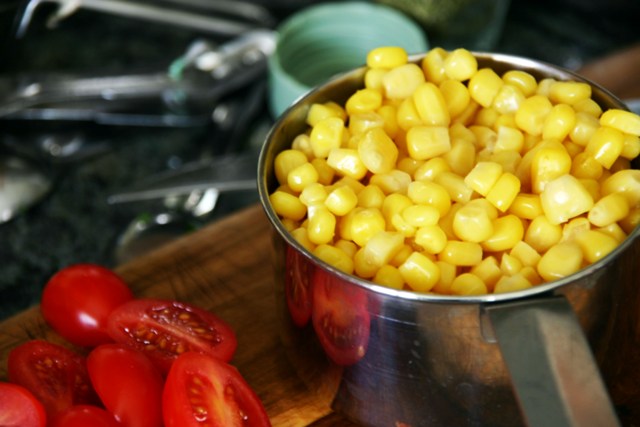 The beginnings of a classic corn and black bean salad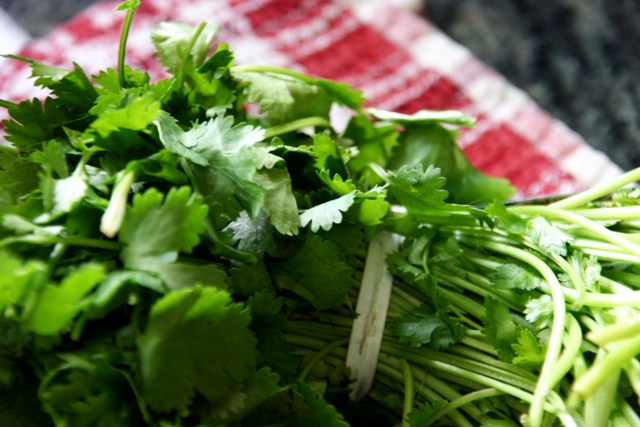 The ingredient of the weekend…cilantro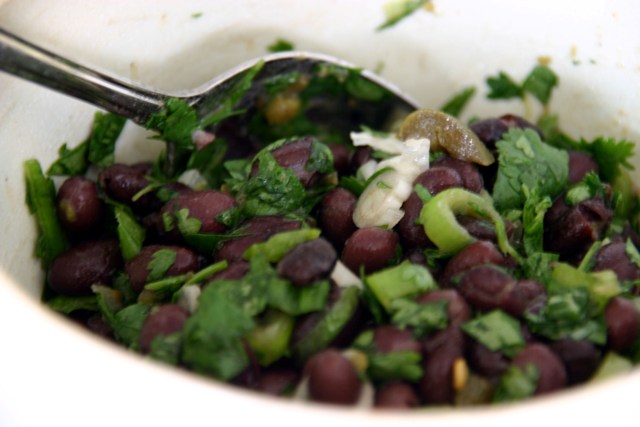 A little something to keep us going during all this cooking, corn fritatta, with black bean salsa…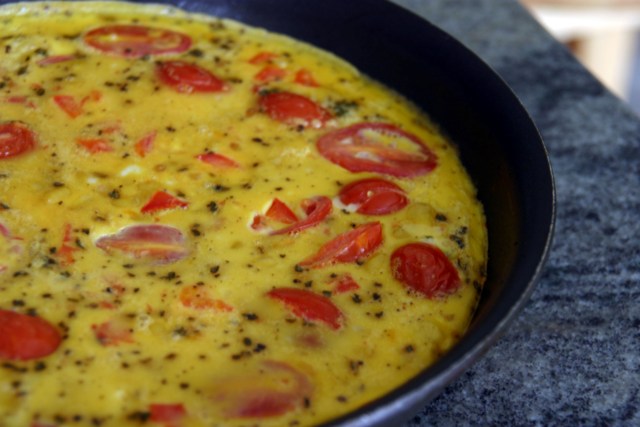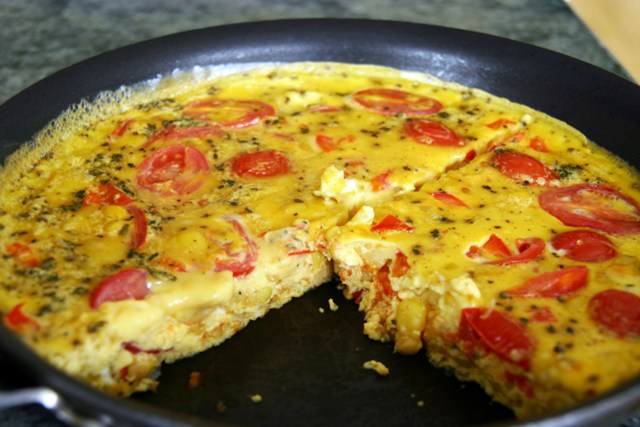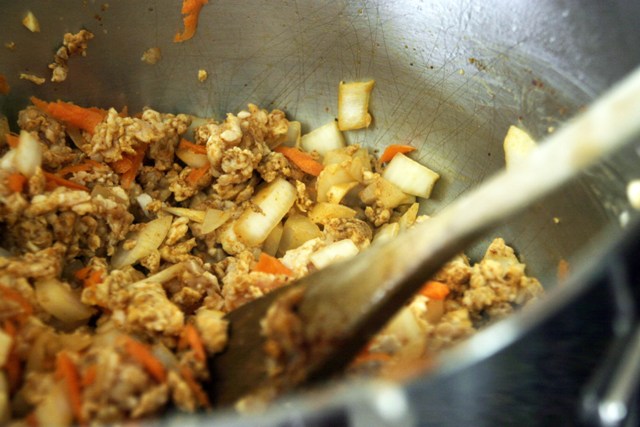 Turkey and vegetable chili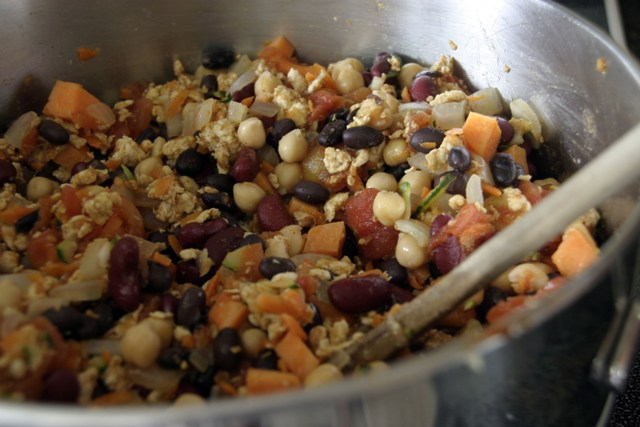 Almost there…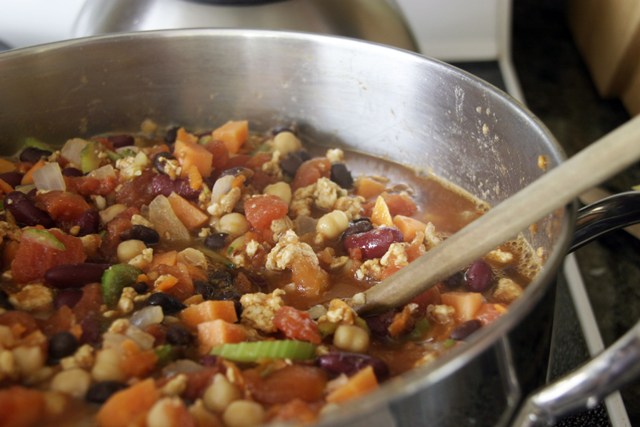 Yup, looks perfect.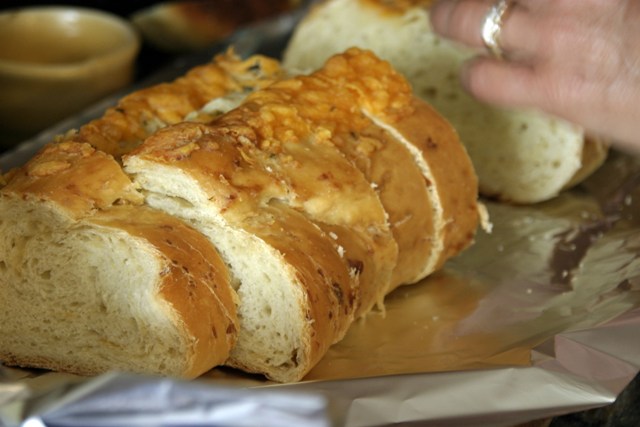 Can't have chili without garlic bread…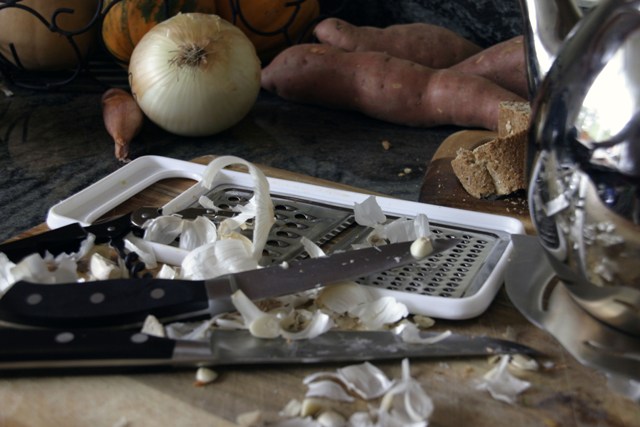 A lot of garlic was grated, crushed and minced for these dishes…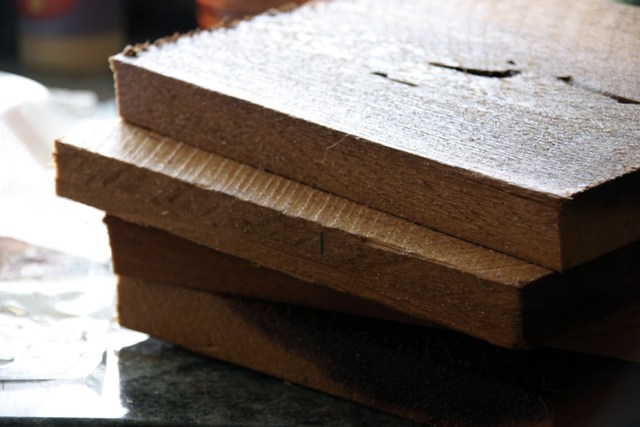 Fresh cut cedar planks for cooking the salmon…
Fresh, local salmon…caught by friends. This one had a brown sugar, dill and lemon marinade.
This one had a Dijon, garlic, capers and white wine (recipe follows)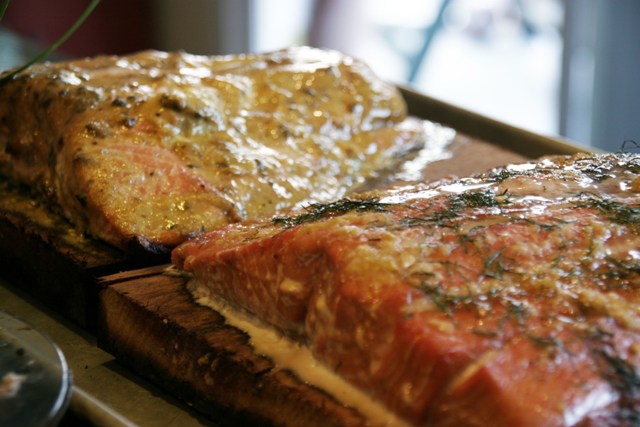 The finished product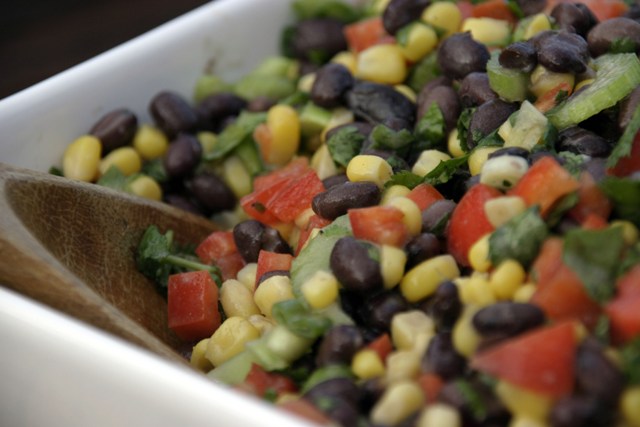 Classic corn and black bean salad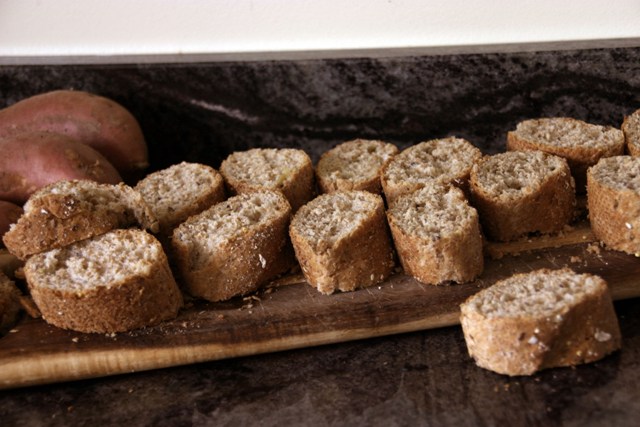 Fresh bread drying for croutons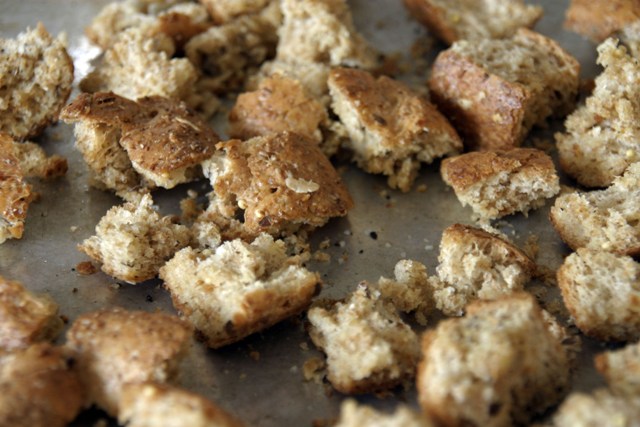 Ready for the oven and a creamy Caesar salad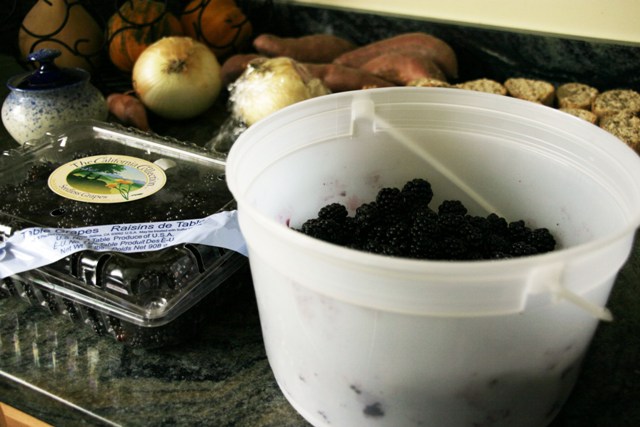 We picked these about 1/2 a kilometer up the road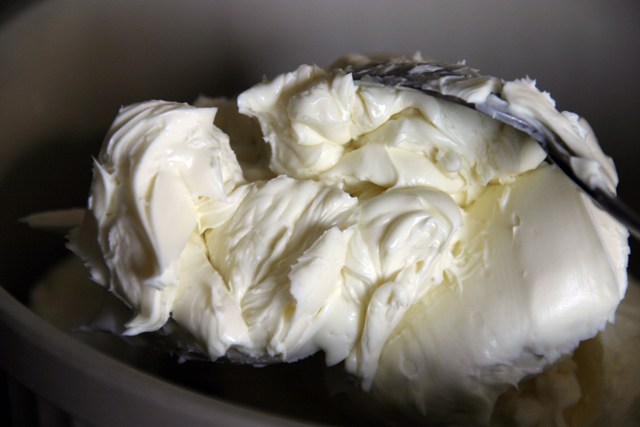 Fresh Mascarpone for Blackberry brulée (recipe follows)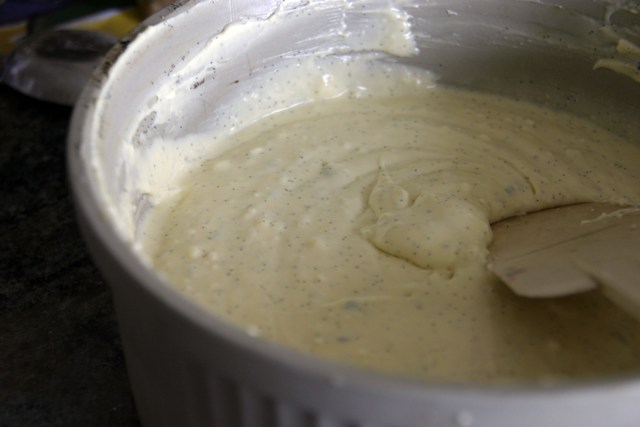 Mascarpone and vanilla beans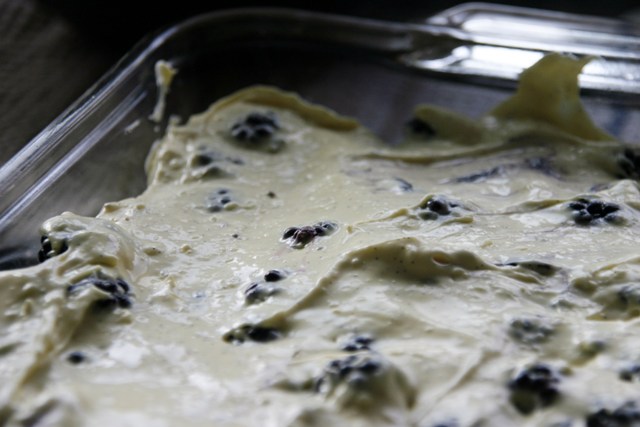 Ready for the oven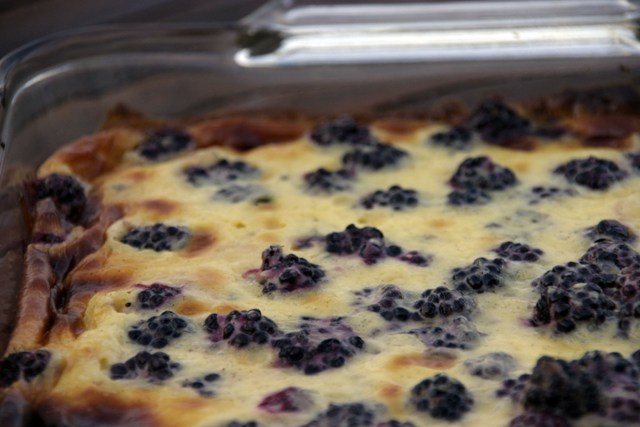 All finished up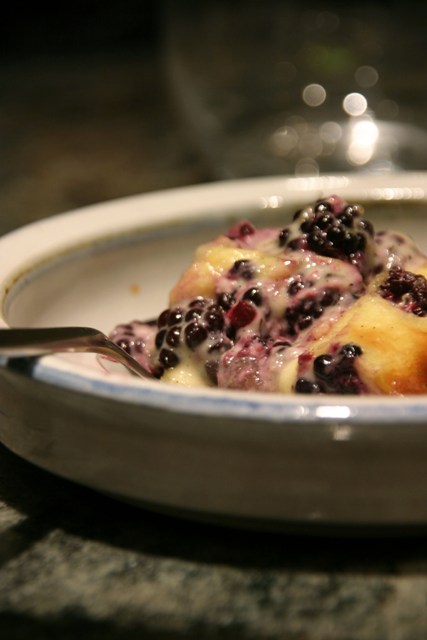 Mmmm….it was sooooo good.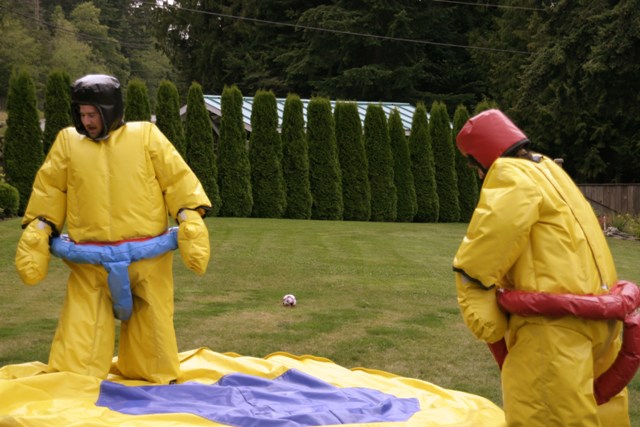 What happens when you get a bunch of strangers together with lots of alcohol and food…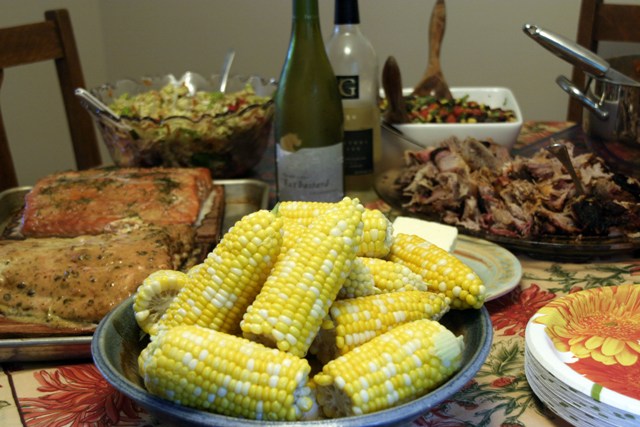 The Smorg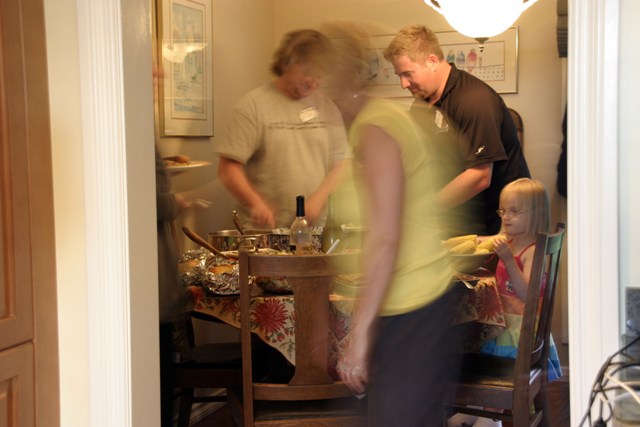 Feeding frenzy!
Blackberry Brulee with Mascarpone

Adapted from The Bon Appetit Cookbook, Special Edition: Fast Easy Fresh

16 oz Mascarpone cheese, room temperature
4 Tbsp powdered sugar
2 vanilla beans
2 eggs
4 cups Blackberries (or other seasonal fresh berries)

1. Preheat oven to 450°F. In a medium mixing bowl, combine cheese, sugar, eggs and seeds from vanilla beans. Mix to combine.
2. In a 9 x 13 glass baking dish, spread berries to cover whole pan. Pour cheese mixture over and spread with a spatula.
3. Bake for 10 minutes or until golden brown on edges. Serve warm.

Salmon Crust

Yield: Enough for 1 large salmon fillet

2 Tbsp Dijon
4 cloves garlic, grated or minced
2 Tbsp. capers, minced
1/4 cup olive oil
3 Tbsp white wine
fresh cracked black pepper
Juice from 1 lemon

1. In a small bowl combine Dijon, garlic and capers.
2. Slowly drizzle oil in to emulsify.
3. Add lemon juice ,white wine and pepper.
4. Spoon over salmon fillets and broil until done to your preference. (I like it medium)